Latest news
CleanEquity: Awarding Sustainable Innovation
For ten years, CleanEquity has awarded entrepreneurs for their sustainable innovations in different fields. CleanEquity's 11th edition featured 27 of the world's best in sustainable technologies. Each company presented its vision and had the opportunity to network with prominent investors, established industry representatives, government officials, users and international trade media.
The conference closed on the 9th of March with an award ceremony presided over by the event's co-founder, His Serene Highness Prince Albert II of Monaco. Three main enterprises engaged and committed to sustainable development were awarded at the ceremony.
Superdielectrics won a prize for excellence in the field of environmental technology research, for their significant scientific breakthrough in energy storage. Their breakthrough offers the prospect of a new energy storage technology which is superior to existing battery technology.
BBOX, one of the fastest growing tech companies in the UK, won an award for their affordable, upgradeable solar solutions. To date, the company has deployed over 150,000 systems around the world, bringing electricity to more than half a million people.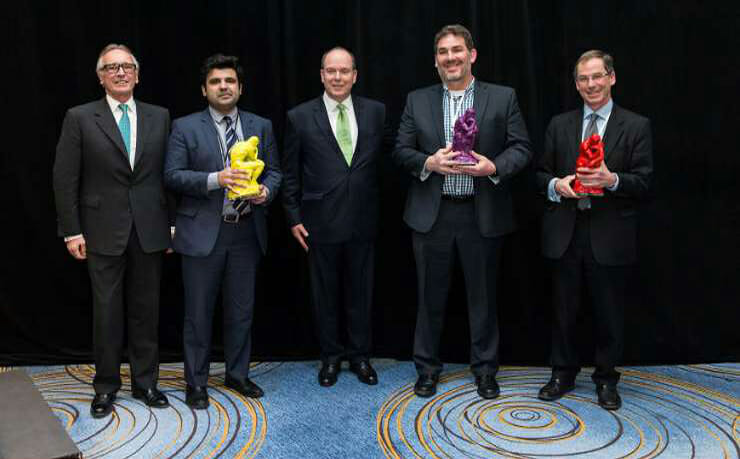 Mansoor Hamayum, from BBOX, said the prize recognizes the work of the entire team, which is currently working towards bringing electricity to parts of Africa. Mansoor Hamayum said that to be recognized for their technology and its commercialization, especially by Prince Albert II is an enormous honour.
Nanospun were also awarded for their work in merging technology with biology and advanced engineering. They work in the fields of water and wastewater, renewable chemicals and health.  Ohad Bendror, from Nanospun, said that the prize recognizes Nanospun's commitment to changing things in the sustainable environment.
All the awarded initiatives illustrate that links can exist between entrepreneurship and the environment and that innovation can pave the way to a cleaner future for our planet.