Latest news
Cristiano Ronaldo "walks" Champions Promenade in Monaco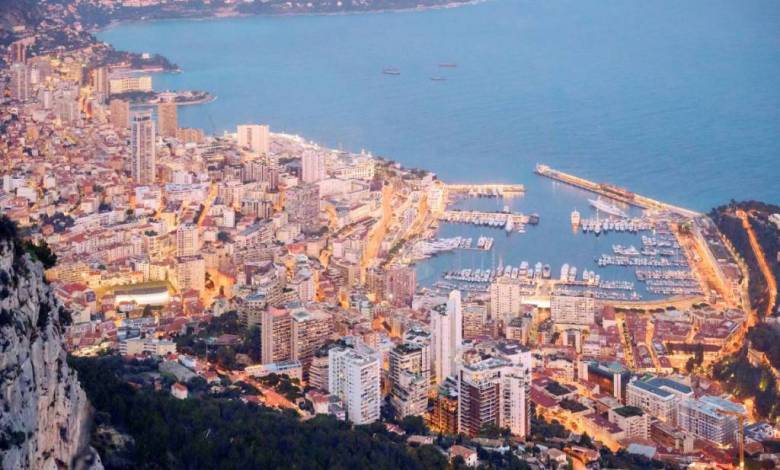 Legendary footballer Cristiano Ronaldo received the prestigious Golden Foot Award in Italy from Louis Ducruet (who was representing Prince Albert II) on 20 December. His footprints can now be seen on the Promenade des Champions in Monaco.
"I am honoured to win the golden foot and to be immortalized on the Champion Promenade in Monaco, together with some of the greatest football legends of all time! I am truly humbled and want to thank the fans all over the world for having voted for me," Cristiano Ronaldo said on social media.
Often considered the best player in the world and widely regarded as one of the greatest players of all time, Ronaldo's list of achievements is beyond prolific. Ronaldo has won five Ballon d'or and four European Golden Shoes. He holds the records for the most goals (134) and assists (41) in the history of the UEFA Champions League. The Portuguese striker has can now add the 18th Golden Foot award to his list of achievements.
In Piedmont, Ronaldo's footprints were moulded and cast in bronze before being added to the Champions Walk in Larvotto, a waterfront promenade featuring the footprints of the world's most famous football players. The promenade will soon be given a facelift after the seafront extension project is completed.
Ronaldo's footprints have joined the likes of Baggio, Ronaldinho, Totti, Eto'o, Modrić and twelve other legendary players.
The Golden Foot
The Golden Foot award is given to players who stand out for their athletic achievements (both as individuals and team players) and for their personality. The award is only given to active players of at least 28 years of age, and can only be won once. Ten nominees are chosen by a panel of international journalists. From this list, the winner is selected by an online poll, where anyone can vote.
Ronaldo is no stranger to Monaco, in 2014 and in 2019, he was in Monaco for the UEFA Best Player in Europe Award gala at the Grimaldi Forum. He is also an F1 fan and visited Monaco last year for the Grand Prix, where he met Lewis Hamilton.