Latest news
Princess Gabriella Square in Monaco: a link between the past and the future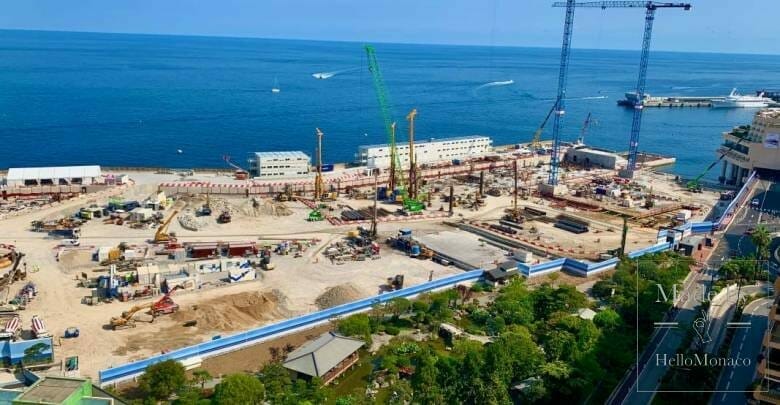 The Mareterra Portier Cove project is classed as one of the most ambitious and expensive in Europe. The new artificial district will cost Monaco about $ 3 billion. There will be hundreds of square metres of luxury real estate, restaurants and walking areas. The peninsula will take its final shape in 2025, expanding the Principality's area by 6 hectares.
Builders, designers and architects are all facing a difficult mission. Not only do they have to build a multi-level structure on the sea, but also fit a new district into Monaco's global panorama.
Monaco is renowned for its unique urban landscape on the French Riviera coast, surrounded by mountains. Modern skyscrapers like Tour Odeon, amazing in its grandeur, rub shoulders with quaint classic Provencal villas.
The link between the past and the future
The modern Mareterra Portier Cove is adjacent to Larvotto Beach, orienting onto Princess Grace Avenue and also the famous Casino of Monaco. Princess Gabriella Square is designed to connect the Mareterra area to the mainland. This new important venue bears the name of Prince Albert II's daughter, Gabriella.
No flashy sports cars circling around luxury hotels and casinos will be spotted here. The main access to the new peninsula is completely pedestrian. The architects have not only given it an ultra-modern appearance, but also payed tribute to the Mediterranean environement, favouring natural materials and lush greenery. This elaborately created landscape is designed to give a panoramic view onto the entire coast.
Innovative eco district
Mareterra Portier Cove is to become a modern eco-district, renowned for its innovative infrastructure: rainwater recovery systems, photovoltaic solar panels, heat pumps and e-bike stations. 40% of the Mareterra Portier Cove energy will be sourced from the sun.
This is not the first time the Principality's territory has been expanded through the means of an artificial peninsula. The 22 hectares of Fontvieille were constructed back under the reign of Prince Rainier III. This Monaco district soon became an important point on the city map. These days Fontvieille is the business centre of the Principality. Important sports events are held at the Louis II stadium, while the busy port is located under the Rock.
Mareterra Portier Cove is not just an area of exclusive properties, restaurants and walking streets. It is also designed to feature prominently eco-friendly solutions, a perfect example of modern urban architecture caring about the planet.