Latest news
Ready, Steady, Go: Larvotto Beach is Reopening Soon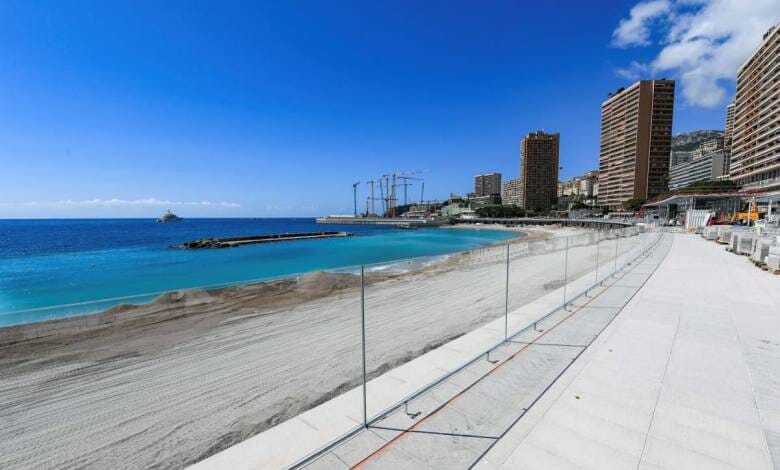 At the beginning of July, the completely renovated Larvotto public beach will be open again to residents and tourists.
All the businesses that residents usually frequent will be able to offer their services in brand new premises, made available by the Principality and under further development. Your favourite beach hangouts are opening this summer: La Rose des Vents, Le Neptune, La Note Bleue, Le Miami; Le Glacier Mullot, La Licorne, Le Palais du Maillot, Le Larvotto Gym Center, L'Académie Monégasque de la Mer / Ecole Bleue.
Winter Attractions & Shopping
Secondly, starting this winter, residents and visitors will be able to take advantage of a real new shopping area, as seven additional businesses will have the opportunity to open after the summer.
Also, the Government wants the Larvotto Complex to be lively all year round, and that the proposed commercial activities meet the expectations of all clienteles in the Principality.
To this end, a call for applications for the envisaged seven new premises are published in the Journal de Monaco on May 14 and 21, 2021. Applications should be sent to the Estate Administration no later than June 14, 2021 at 12 noon.
Four premises will be able to accommodate all types of activities, excluding food activities, with areas of around 103, 98, 62 and 61 m².
Three premises will allow the establishment of food activities such as restaurants, bars, brasserie, café or tea room, duplex on the upper and lower promenade of Larvotto, with an approximate total area of ​​249, 209 and 185 m², and a plot of land on the upper promenade, for use as a terrace, in the event of restaurant / bar activity, respectively of approximately 125, 46 and 46 m².
The call for applications is deliberately wide to enable the choice of the most attractive brands and activities able to animate this new commercial area throughout the year and supplement the existing services provided by the shops that will have integrated the seaside resort, from this summer – and who also will stay open all the year.
As an example, the businesses likely to meet these objectives relate to activities of the "Bazaar" type, and articles for the home and the office, fashion and trend accessories, beauty institutes, toy stores of yesteryear, arts and crafts etc.
The objective is to keep the neighbourhood alive with an upbeat ambiance throughout the whole year.