Latest news
Larvotto is on the move with Palais de la Plage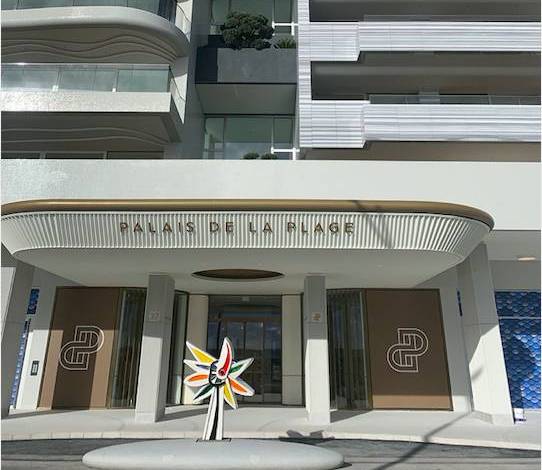 Larvotto is on the move. We are getting more than glimpses of it. The beach, the promenade and the surrounding commerce and residences experiencing a renaissance unfolding rapidly as 2021 approaches. 
As the massive makeover of Larvotto by the Principality takes place, other quite major projects in themselves are filling in the dots. These are by private developers – projects like Palais de la Plage, a new luxury 15 story building under the eye of Monegasque architect Suzanne Belaieff. 
Imagine 15 stories, each home to one sole apartment. Except the last five stories of course which will have a duplex and a triplex with swimming pool and terraces – cherries on the top of the cake. That makes a total of only 12 gorgeous apartments in the whole building. 
Environment Friendly 
It is always interesting to discover what innovative environment-friendly technology is introduced in each project in the Principality. A race to be "Green" is not a bad thing at all – and in Palais de la Plage it is to be seawater heat pump channels that are in the process of being integrated into the development. 
The modern building, 64 meters high, by JB Pastor & Fils companies is positioning to compete with a grand history of Belle Époque architecture that preceded it. It fills one of the last spots on Avenue Princesse-Grace, where the price per square metre continues to be eye-popping. 
Interior Design 
The designers aim to please with a meticulous approach second to none down to the skirting boards proudly referred to as yielding aesthetic homogeneity and a certain harmony. Detail is what makes all the difference in this transformation, details that reportedly include designer switches, recessed LEDs , home automation, supply grilles cleverly designed into the cornices etc
Two retail spaces on the ground floor of 150 square metres and 500 square metres and around 40 parking spaces, including the whole 15 story building was entrusted to the firm L'Architecte, represented by Thierry Octru and Jean-Daniel Vite. 
Wave Like Architecture
From the outside, the wave-like architecture is striking. The mosaic facades of Le Simona, Les Cigognes or Le Stella are akin and paved the way. Then there is the general beautification of the surrounds including the retaining wall of the expressway where over 1250 sheets of specially designed metal were installed to decorate the wall with a "vegetal movement". 
The new Larvotto in the newly-whispered Mareterra grand district takes shape as each major innovative project is revealed.