Latest news
Cruise Ships are back in Monegasque Waters after Two Years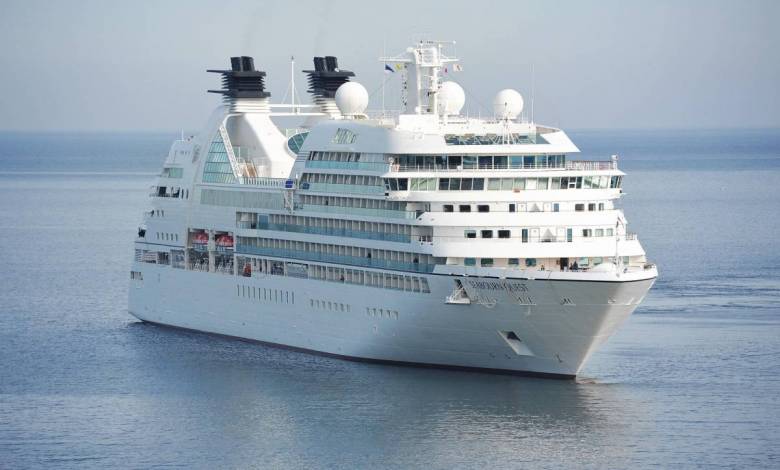 Love them or hate them, cruise ships are already back into Monegasque waters after two whole years. They're good for the tourism economy, but bad for spreading the coronavirus, which is why cruise ships had been shunned from many ports around the world during the pandemic.
On 5 April, a luxury vessel known as the Azamara Pursuit became the first cruise ship to dock in Monaco's harbour in over two years. With a capacity of 700 guests and 400 crew members, who joyfully spilled out onto the Rainier-III quay, the first cruise ship was a welcome sight for many local restaurants and businesses who depend on tourists. The last cruise ship to stop in Monaco was the Amera, which measured 205 metres and stopped over back in early January 2020. Since the ban on cruise ships in Monaco was lifted, the agenda is quickly filling up, with 137 ships scheduled to stop in the Principality this year.
Certain restrictions still in place
Cruise ships will be limited to a maximum length of 250 metres and a capacity 1,250 passengers. However, larger 300-metre ships, which can accommodate up to 4,000 people, can dock in Villefranche-sur-Mer, which is a short bus ride away from Monaco. The cruise ship season has also been reduced to between April and mid-November. During the rest of the year, mega yachts with measurements of 150 metres or less will still be welcomed in Monaco.
The SEPM (Société d'Exploitation des Ports de Monaco) which provides technical and commercial management of the Principality's ports, plans to revitalize local ports and turn Monaco into a point of departure or arrival, rather than a stopover. This will be done with the hope of creating larger economic benefits, especially for hotels and restaurants.
The absence of cruise passengers hit Monaco-Ville the hardest. According to Christophe Vestri, President of the Merchants of the Rock Association, souvenir shops had between 80% and 90% less turnover last December when compared to pre-COVID months. But for the few short days that cruise ships have started docking in Monaco again, local merchants are already seeing a difference. Although tourism levels are still not at 2019 levels, many local businesses are very happy about cruise ships stopping in Monaco once again.