Latest news
Dmitriy Rybolovlev has presented the Rolex Fastnet Trophy to HSH Prince Albert II of Monaco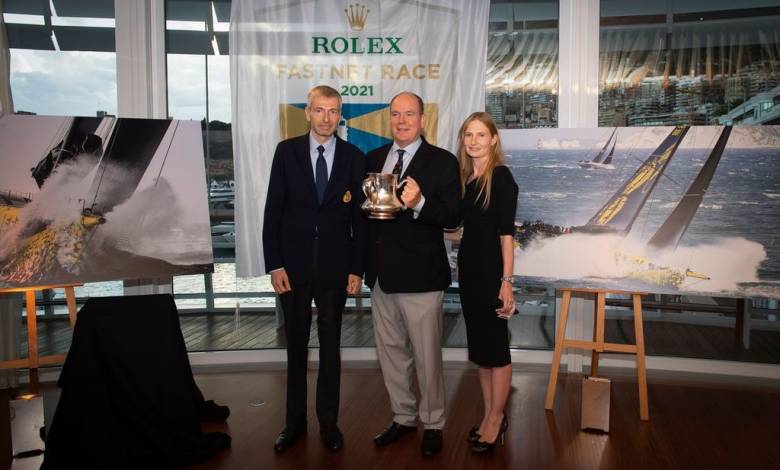 The Yacht Club de Monaco (YCM) honoured on September 20 the Skorpios crew who won the prestigious Rolex Fastnet race.
The team representing the Monaco club sailed on Skorpios, a ClubSwan 125 (number MON001) launched a few weeks before the competition. Skorpios passed the test brilliantly, crossing the finish line first, taking home line honours. Skorpios is the first YCM team to win the Fastnet race in its nearly 100-year history.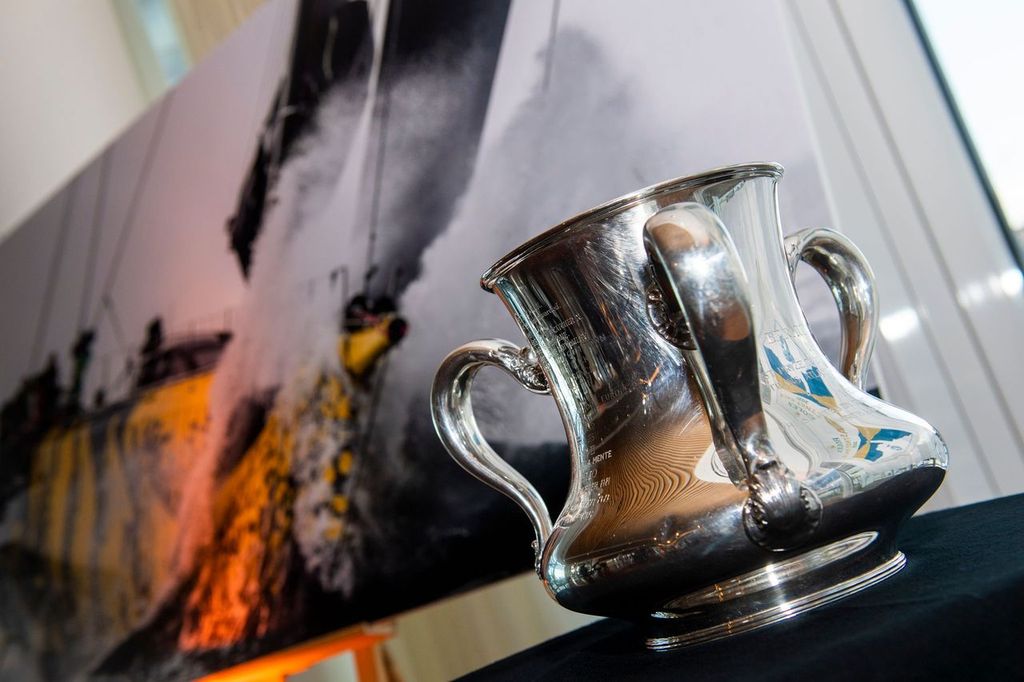 The event brought together members of the Steering Committee of the Yacht Club de Monaco, managers of the Nautor's Swan shipyard, as well as representatives of the Skorpios team.
During the ceremony, the yacht's owner and coxswain, Dmitriy Rybolovlev, presented the cup he had won to HSH Prince Albert II of Monaco, president of the Yacht Club de Monaco. Mr Rybolovlev thanked the club and the Prince for their support and wished the Skorpios team every success, again.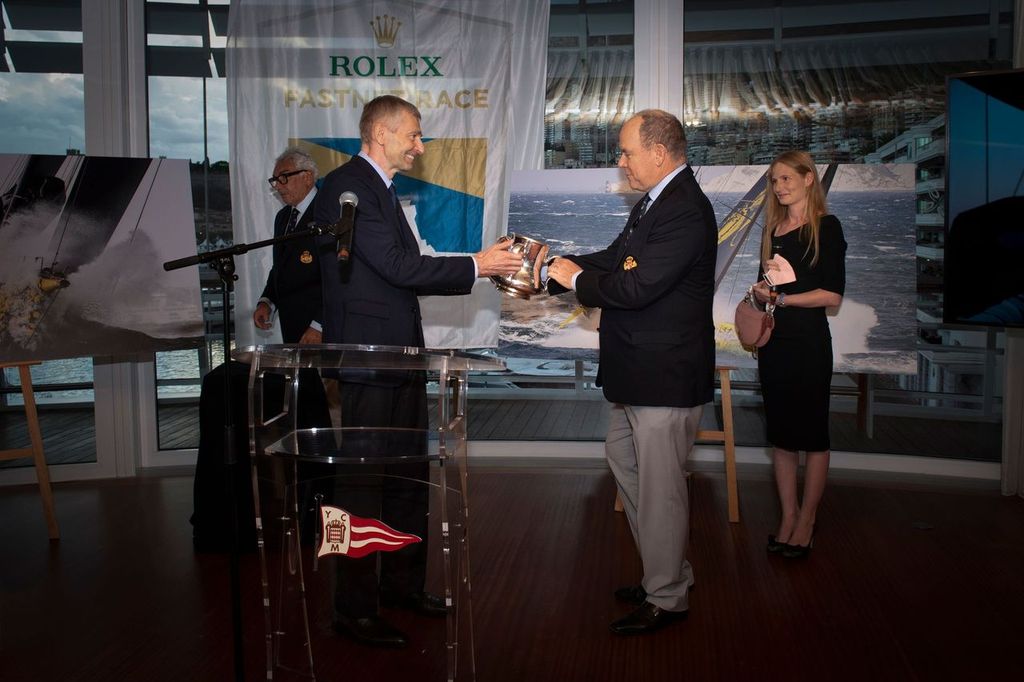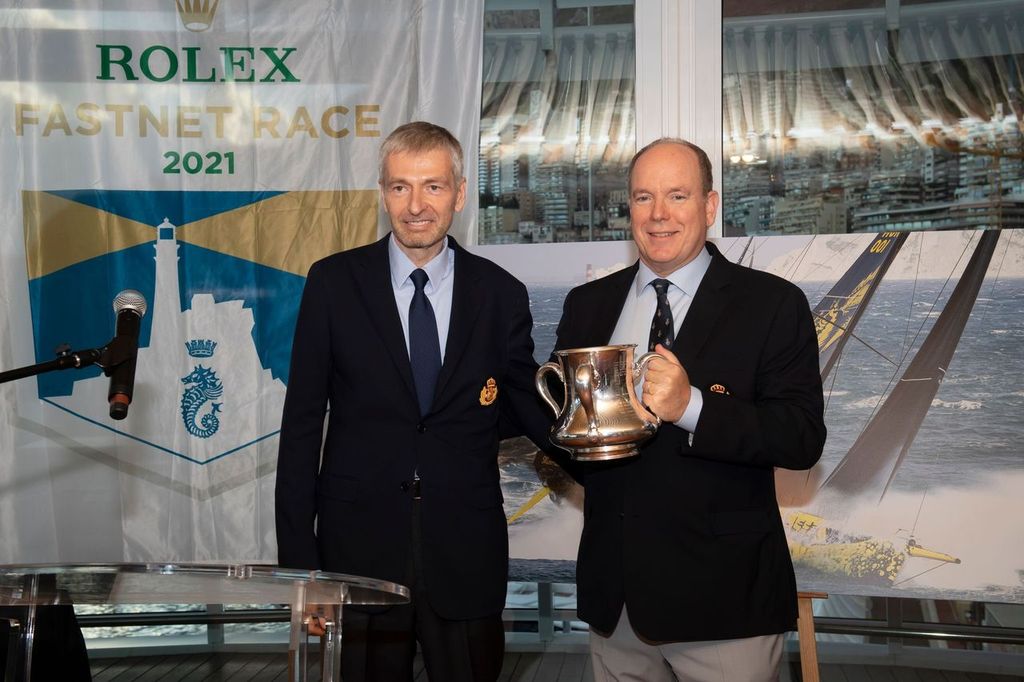 HSH Prince Albert II, in turn, wished the Skorpios team a long life and a long and successful career. Skorpios skipper Fernando Echavarri of Spain, Olympic sailing and world champion, expressed hope that the team will return to the YCM often with more victories. The Skorpios crew completed the Rolex Fastnet Race in 2 days, 8 hours, 33 minutes and 55 seconds – setting a new benchmark for monohulls. 
The regatta started from Cowes in the UK and ended for the first time in Cherbourg in France for a total distance of 695 nautical miles. The first edition of the Fastnet race was held in 1925.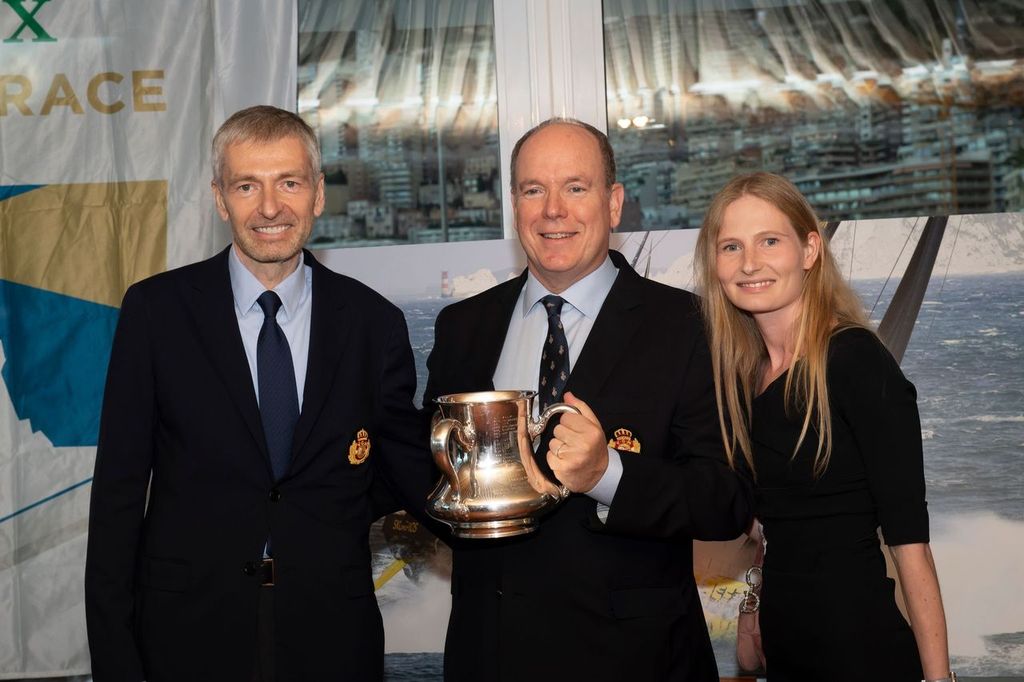 ClubSwan 125 Skorpios is the largest racing monohull in the world as well as the largest yacht to compete in the Fastnet Race. The sailboat was built by the Finnish shipyard Nautor's Swan and launched in July 2021. Her crew consists of 29 people. Skorpios has been carefully designed, manufactured by the best manufacturers with state-of-the-art equipment provided by experienced service providers. According to the designer of Skorpios, the famous naval engineer Juan Kouyoumdjian, this sailboat is destined to open a new page in the history of water sport.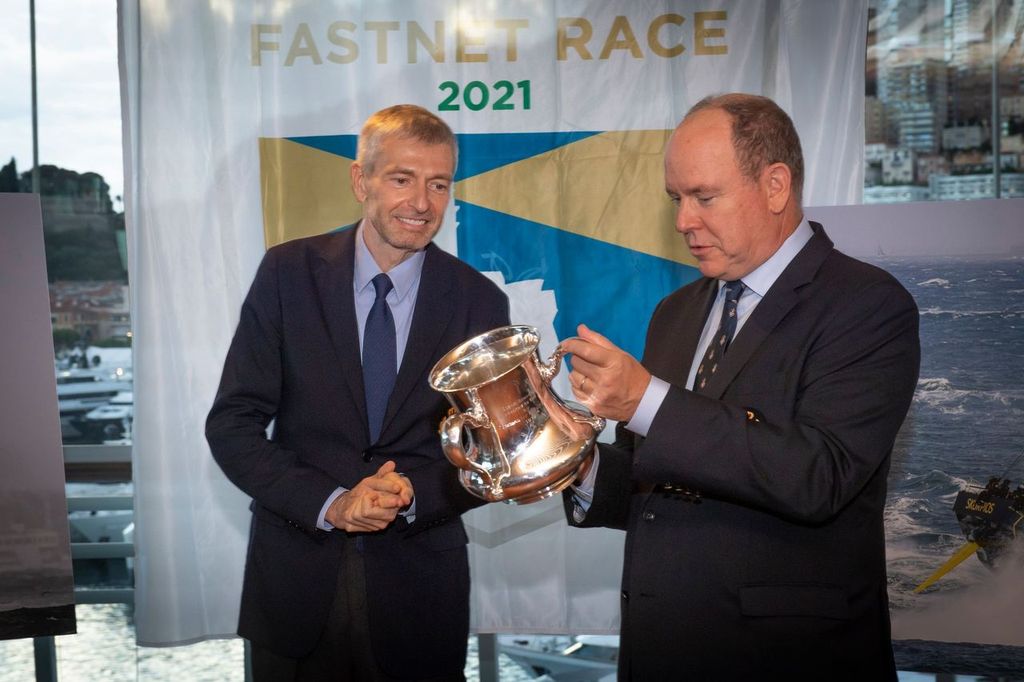 Dmitriy Rybolovlev, Cox of Skorpios and World Championship Winner
Dmitriy Rybolovlev, businessman, philanthropist and president of AS Monaco football club, has been passionate about sailing for several years. He himself coxes Skorpios. The name of the team refers to the Greek island owned by Mr. Rybolovlev's family. In 2019, the team led by Dmitriy Rybolovlev and Fernando Echavarri won the world title after winning the ClubSwan 50 class race in Palma de Mallorca, Spain, and in the 2020 season they won a bronze medal at the World Championship in Scarlino, Italy. Skorpios thus became the only team to win medals at the ClubSwan 50 World Championship two years in a row.