Latest news
Everything Hangs On The Last Two F1 Races for Charles Leclerc Following Bahrain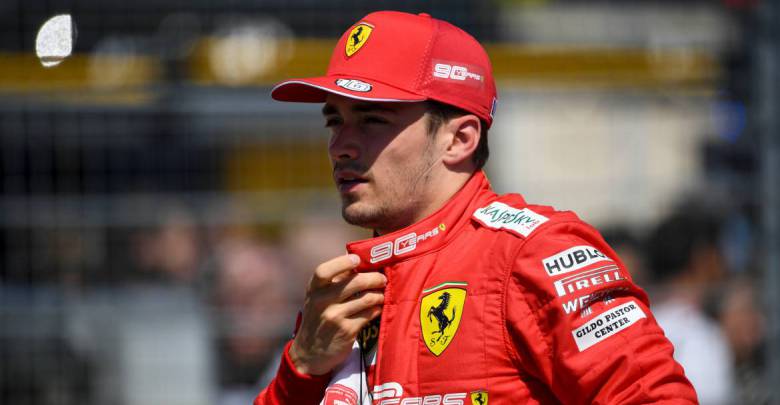 Bahrain 2020 is a race to be both remembered and forgotten. It was just the previous year in Spring 2019 when Monegasque Charles Leclerc set a blistering pace and won his first pole position in Formula 1. Charle's Ferrari this November is a shadow of the former Prancing Horse machine. And the F1 schedule is different; blame Covid for the shift from March to this November. 
Qualifying races
We are used to Charles overcoming the defects of his car. He almost made podium at the just run Turkish Grand Prix. Indeed he should have come in second had he not made a rare error that haunted him on the last lap.
But he could not bleed more out of his Ferrari than 12th place in qualifying in Bahrain, nor could team-mate and four-time Formula 1 world champion Sebastian Vettel make better than 11th place out of his Ferrari. 
No surprises that the pole position went this year to Lewis Hamilton in 1'27"264: the Briton, now sevenfold world champion, improving the track record, shattering the time set last year by Leclerc.
The race itself is the fifteenth round of the 2020 Formula One World Championship. It is the first of two back to back Formula One races scheduled in Bahrain this year. The second race, named the Sakhir Grand Prix, is to take place on 6 December, on a different circuit layout.
Mercedes and Red Bull Win Podium 
While Mercedes (1st Hamilton ) and Red Bull's Max Verstappen 2nd and Alex Albon 3rd would own the podium at the end of the race, the best that Leclerc could do on the day was to ease out his team-mate Vettel and secure 10th position – though a thrilling burst did take him to seventh position at one point. 
Death Defying Accident 
The race itself will be less remembered for yet another brilliant win for Hamilton. Nor will it be remembered for a mediocre result for Ferrari but rather for a serious accident at 137 mph involving Romain Grosjean; which resulted in his Haas VF-20 splitting in two and catching fire. Grosjean escaped with second degree burns.
In an exclusive interview with BBC Sport Leclerc expressed that he feared Grosjean had perished as he saw the conflagration in his mirror. Leclerc knows about tragedy from his godfather's racing days. Jules Bianchi had suffered fatal head injuries in a crash in the 2014 Japanese Grand Prix.And his childhood friend Antoine Hubert was killed in a Formula 2 crash at the 2019 Belgian Grand Prix. 
Learning that Grosjean had made it safely to the ambulance, when the race was restarted after 80 minutes, Charles is reported as clearing all thoughts of the crash from his mind and focusing on the race. 
Formula 1 Overall Driver Standings 
1 HAMILTON     332
2 BOTTAS   201
3 VERSTAPPEN 189
4 RICCIARDO   102
5 PEREZ   100
6 LECLERC   98
At the end of this danger-filled race, Leclerc has been bumped from 5th to 6th rank overall in the drivers' championship. However, looking at the table he can still recover to 4th as in 2019, since Ricciardo and Perez are only 4 and 2 points ahead.
Two Grand Prix races to go, Sakhir and Abu Dhabi both this month. Still time for Charles to shine.