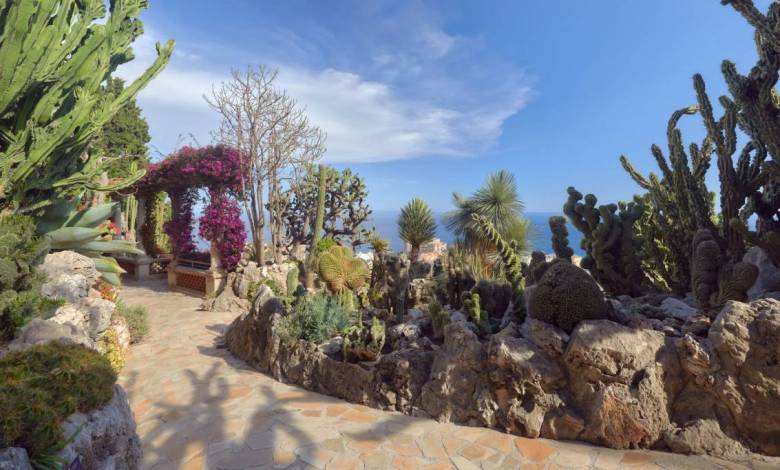 Monaco's Exotic Garden recently announced that they will be closed this year due to renovation and safety work. 
The cliffside 'Jardin Exotique' offers breathtaking views of the Principality, the Mediterranean, as well as an impressive collection of gorgeous and rare succulent plants. Some of the succulents were brought back from Mexico in the 1860s.
Five walkways are being renovated this year and extensive works are currently underway to restore the garden's rock faces, which pose a risk to visitors.
At the bottom of the Garden's cliff is a prehistoric cave, which was discovered during the construction of the Exotic Garden. The interior limestone rock is decorated with natural wonders, like stalagmites and stalactites. Bone fragments of various animals proved that prehistoric humans used the cave thousands of years ago. Usually included in the Exotic Garden's entrance ticket is a specialist's tour of the prehistoric cave; the path through the cave is approximately 300 steps. The cave also provides evidence about climatic variations of the area for the last 250,000 years and is often studied by local specialists.
Daily photographs of rare plants
In the meantime, while the gardens are closed, beautiful images and descriptions of various plants and flowers are being posted on the Exotic Garden's facebook page every day. 
On 13 January, the Exotic Garden's social media featured an extremely rare 'aloe laeta' plant in flower, with the caption: "This Madagascan aloe beautifully features red flowers with sea-green leaves. In the wild, Aloe Laeta grows on rocky soil between 1,500 and 2,200 metres of altitude, it is currently in bloom at the Botanical Centre."
These beautiful virtual images will have to suffice for those craving a stroll through the emblematic location, at least until the gardens open up once again.
To see these daily images, visit the Garden's facebook page.