Latest news
Explorer superyacht Ulysses delivered by Kleven and other yacht news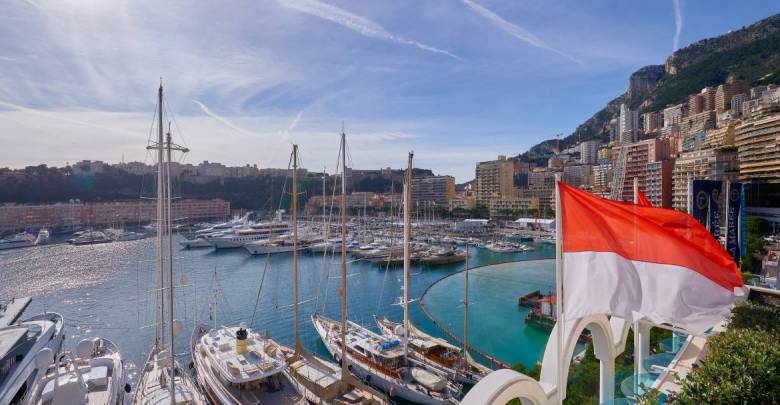 We selected for you top 4 yacht stories of the last week at Yacht Harbour.
116-metre explorer superyacht Ulysses delivered by Kleven
In May, 2018 YachtHarbour has reported that 116-metre Kleven explorer yacht Ulysses was spotted on sea trials. Now, The 116-metre Kleven explorer superyacht Ulysses has left German waters and is on her way to the Mediterranean for her maiden season. Construction process took four years: in December, 2016 Kleven in Norway finished the Ulysses technically and after that the yacht was sent to Dorries Maritime in Bremerhaven for the interior and exterior works.
Ulysses is the owner's second yacht built by Kleven, the first one is 107-metre Andromeda (ex. Ulysses) which was sold last year with the asking price of $195,000,000 through Burgess. The latest Ulyssesis 10 metres longer than her predecessor.
The largest expedition mega yacht – 187.5-metre project Caroline
Deltamarin has signed a contract with Norwegian Yacht Voyages AS for conceptual design and consultancy services for the M/Y Caroline expedition mega yacht project. According to Norwegian Yacht Voyages, M/Y Caroline will be both the world's first true hybrid expedition mega-yacht and, at 187.50 m long, the world's largest. Deltamarin will provide conceptual design together with selected architect partners, covering the development of the technical design and documentation.
The Polar Class 6 mega yacht will have a hybrid machinery solution consisting of dual fuel generators that can run on both diesel and LNG, energy storage for peak-shaving and several other solutions to minimise emissions. Guest capacity will be approximately 220 persons in 110 suites and penthouses, with ultra-luxury public spaces. The yacht will operate worldwide giving a unique onboard experience with a focus on sustainable sea travel and low environmental impact.
Tankoa yachts expands its fleet with 2 new projects in build on speculation
Construction work has started at Tankoa's other metal work facility in La Spezia on two allaluminium, 50-metre projects, sister-ships to S501 project, that was officially unveiled at the last Monaco Yacht Show, with exterior design by Francesco Paszkowski.
The decision to start spec builds was based on three main factors.
The success of 50-metre Vertige (S501), and the rapid sale of her hybrid-powered sister-ship S502 Elettra, currently in build and due to launch in February 2019 for an early May 2019 delivery.
The constant demand for similar model coming from around the world with the clear desire from clients to shorten delivery time as much as possible showing the great potential of the S501 line.
The tremendous charter success of Vertige since delivery last year. Vertige did over 20 weeks of charter and covered more than 12,000 trouble-free miles between the Mediterranean and the Caribbean. S502 Elettra model, the second 50 meter currently in build, also began as an on-spec project but was quickly sold to a European owner last April.
The two new, sub-500GT superyachts (S501 type Hull#5 and S502 Elettra type Hull#6) replicate the dynamic yet graceful exterior styling of their predecessors and are based on the same naval architectural platform.
Hull#5 will be powered with conventional diesel propulsion, whereas Hull#6 will come with a hybrid propulsion package developed in collaboration with Diesel Center in La Spezia. Like her sister ship, she will have four flexible propulsion modes: diesel-electric, full electric, traditional diesel and fullspeed mode.
Construction work on Hull#5 and Hull#6 began first week of May and both yachts will be available for delivery for the 2020 summer season.
Two largest 80-metre Bilgin superyachts under construction
Construction of Bilgin Yachts' largest model Bilgin 263 is progressing rapidly at the shipyard's facility in West Istanbul Marina. Bilgin 263 I and Bilgin 263 II retain all the design features of Bilgin Yachts including bright living areas, extensive saloon and private spaces for the yacht owner. The yacht has exteriors designed by Unique Yacht Design, interiors by H2 Design Studio and Bilgin Yachts design team.
The large glazed surfaces on the upper and main decks become an integral part of the decoration offering the areas with light and magnificent view. The main saloon is divided into living and dining areas, with a table seating up to 16 people. Sharp, crisp interior lines offer a modern feeling. The decoration has the rich combination of Macassar ebony, eucalyptus and marble. On the same deck is the owner's cabin complete with walk-in wardrobe, study and a balcony which is one of the yacht's  stand-out features.
In the summer of 2018, construction is proceeding rapidly for the launch of the Bilgin 263-I expected to be in the second half of 2019, and the Bilgin 263-II that will make its debut in 2020.