Latest news
Expo Dubai kicks off with 2,000 visitors to Monaco's Pavilion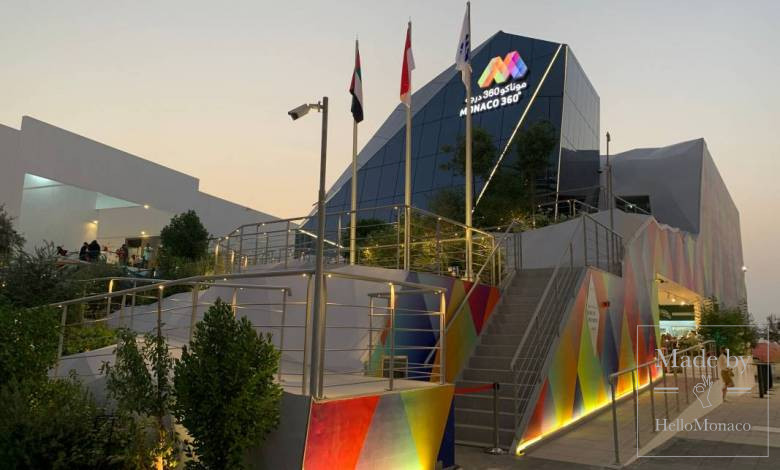 Expo Dubai officially kicked off on 1 October, with Monaco as one of the participating 192 nations. The Principality's pavilion, entitled 'Monaco 360°' is already experiencing high-traffic, with 1,500 to 2,100 visitors per day.
A "pre-opening" event by invitation only was organized on Friday 24 September. That day, Monaco's pavilion had 1,200 visitors. The public launch on Friday 1 October saw 2,100 visitors.
Monaco's first event in Dubai took place on Sunday, when a delegation from Pleion, a Monegasque company specializing in wealth management, held a conference for about sixty guests. On Sunday, the pavilion also received schoolchildren from Dubai, a Lebanese minister, a delegation from India and the director of the next Osaka exhibition in Japan in 2025.
Albert Croesi, managing director of Monaco Inter Expo, is tirelessly leading the 58 staff who are in Dubai for the duration of the much-anticipated event, which ends on 31 March 2022. According to the managing director, visitors are most captivated by the model of the Mareterra sea extension, and are very interested in the work of the Monaco Scientific Centre on corals and penguins in connection with climate change. The staff of Monaco's pavilion are staying ten minutes walk from the site, in brand new hotel residences equipped with kitchens, bedrooms and en-suite bathrooms.
Monaco's Pavilion had a budget of 12 million euros, stands at 15 metres high and is located in the Opportunity district. Inspired by the 'Rock of Monaco', the gem-like, polygonal pavilion is currently taking visitors on a multi-sensory journey through mirrored exhibition spaces, replicating the sights and smells of the French Riviera. The concept of the Monaco Pavilion is to show the different facets of the Principality, including its professions, projects and assets. The pavilion's multiple levels replicates the maze-like streets of Monaco. The 'Garden of Opportunities' section brings to life Monaco's warm, sunny climate and the 'Kaleidoscope' showcases the country's art, culture, innovations and more.
Expo Dubai 2020 is held under the theme "Connecting Minds, Building the Future" with three main axes: Opportunity, Mobility & Sustainability. The structure for Monaco's pavilion was created with 97 tonnes of steel, 1055 m3 of concrete. 174 solar panels power the pavilion and 80% of all materials for Monaco's Pavilion will be recycled.