Latest news
Ferrari made for a sheik in Qatar and a Charles Leclerc helmet for sale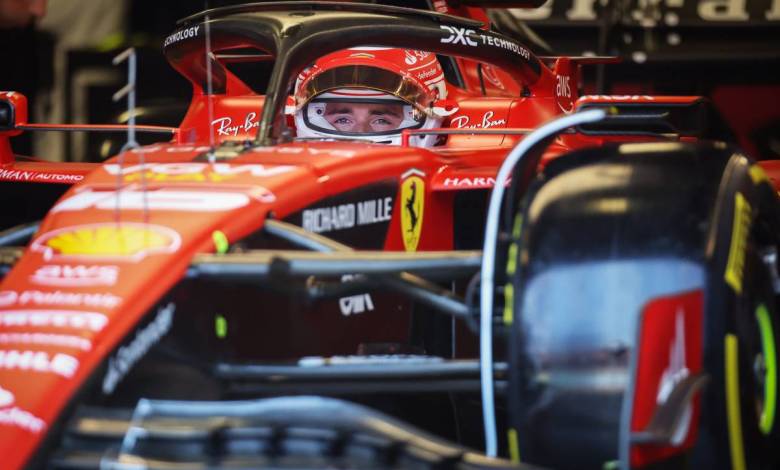 The roars of the Grand Prix Formula 1 have barely dissipated in the streets of the Principality. Now, the sound of the auctioneer's hammer will be taking centre stage during the Monaco Car Auctions, happening on 8 June with an exhibition on June 7 and 8 at the Grimaldi Forum.
This year's auction will be exclusively Ferrari, with fifty models from 1956 to 2022 going under the hammer. An exquisite Ferrari Enzo, offered directly from the private collection of two-time Formula 1 World Champion Fernando Alonso, is expected to fetch over €5,000,000 during the auction.
"Why only Ferrari? For two reasons: firstly because we have a very special affinity for this brand and secondly, from a professional point of view, is because we are true connoisseurs of the Ferrari universe in terms of cars and history," said Laurent Blomet, founder and president of Monaco Car Auctions.
Ferrari made for a sheik in Qatar and a Charles Leclerc helmet for sale
"Our first Monaco auction will see some of Cavallino's rarest and most special vehicles cross the auction block," said Laurent Blomet, founder and president of Monaco Car Auctions.
Also for sale is a one-of-a-kind Ferrari 'Beach Car', produced for a sheik in Qatar in the 70s, which was on display at the 1976 Geneva Motor Show. The car was intended for the former Emir of Qatar, Sheikh Khalifa bin Hamad Al Thani. However, chassis no. 16017 was never delivered to the Middle East due to the oil crisis in the region. (Estimated at €650,000-€1,500,000.)
An alloy-bodied 250 GT that raced at the Nassau Grand Prix in 1956 (estimated at €1,300,000 to €2,000,000) and the first 365 GTC/4, exhibited at the Geneva Motor Show in 1971 are two more highlights.
Other lots include a 599 GTO, a Ferrari 488 GTB modified for ice driving in Lapland and an unused Ferrari 330 GT2+2 after its restoration. Aside from cars, a Charles Leclerc helmet will be sold for the benefit of a charity association.