Latest news
Fire at Hotel de Paris' Rooftop Triggers a Rapid Response from Firefighters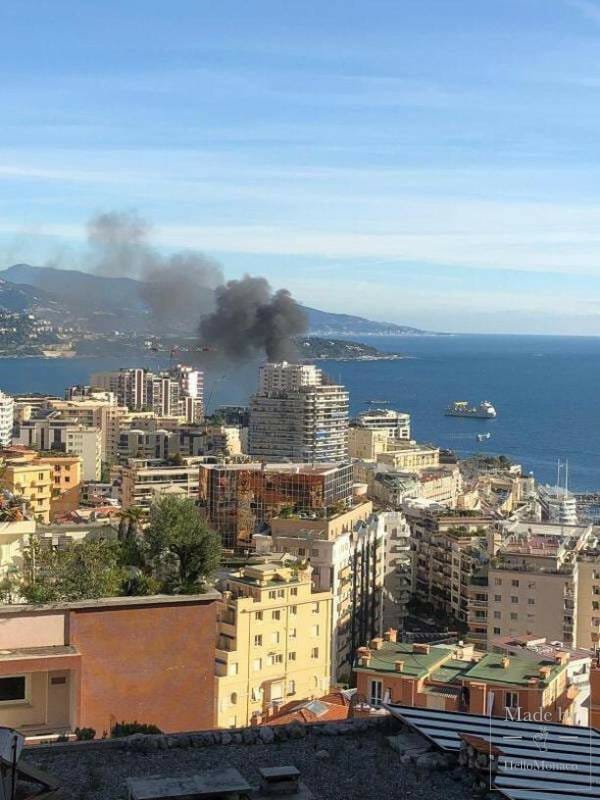 At the prestigious Hotel de Paris, just before lunch on Thursday, 31st of January, at 11.30 am a fire broke out on the top floor of the Hotel, by the rooftops where the newly inaugurated Prince Rainier Suite is located.
There is a Spa under construction next to the suite and it is there that the fire reportedly had originated. The origin of the flames were quickly located and mastered by the Fire Brigade who had rushed to Casino Square. All was under control approximately within the hour, around midday.
Importantly, according to Societie des Bains de Mer (SBM) who manage the Hotel de Paris, no-one was injured. The Management of the Hotel had evacuated clients and staff of the Hotel as a safety-first measure.
Just before the fire was extinguished, smoke and flames could be seen at the rooftop of the hotel, a rooftop which itself is undergoing renovations. Against the pristine white terraces of the majestic Hotel de Paris the black smoke and orange flames were, to say the least, a surprise sight to onlookers.
And, it was only the prior Tuesday that Prince Albert and Princess Stephanie had visited the new Prince Rainier III suite, reportedly costing in the region of 250 million euros, to grace its inauguration ceremony. The Prince Rainier III and Princess Grace suites have pride of place and are indeed the two most prestigious in the palatial building, reportedly commanding prices of around 45.000 euros a night.
The Prince Rainier III suite is massive at 600 square metres, as magnificent as a Villa suited to Royals would be, and is replete with photos and art, including sculptures, and possessions of the late "Builder-Prince". It sports a two-tiered terrace with a swimming pool and sweeping panoramas over the casino and the sea.
Images that could be viewed on HelloMonaco's news release on its Instagram site show black smoke billowing into the sky, from the rooftops of the exclusive establishment that has featured in two James Bond films.
The formal Twitter account for SBM Monte Carlo group announced: 'A fire was declared on a part – still under construction – of the roof of the Hôtel de Paris Monte-Carlo.
'As a precaution, the hotel was evacuated the time of the intervention. There is no casualty, everything is now back in order.'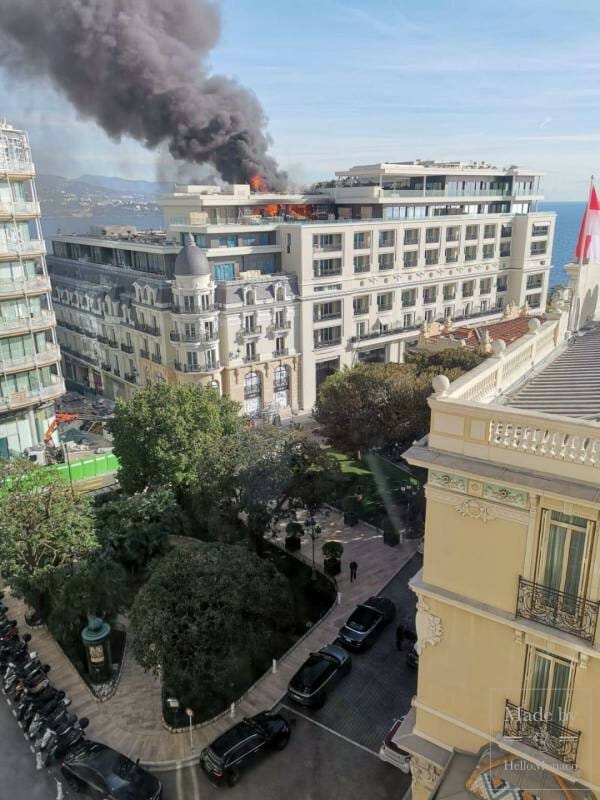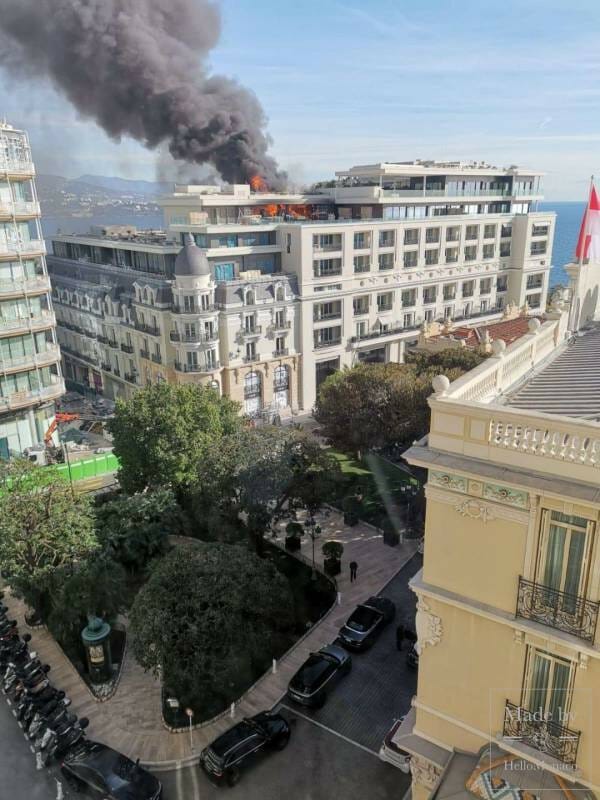 While press reports point to the fire being in a part of the roof separate to the Prince Rainier III suite and focussed on the Spa area, HelloMonaco has contacted Societe des Bains de Mer and is awaiting the official confirmation from SBM itself.
HelloMonaco's images of the fire, including exclusive photos and video, are continuing to be accessed by parties seeking an accurate view of the blaze.
The SBM Group (Société des Bains de Mer) provide executive management and run the Hotel de Paris, in addition to the famous Monte Carlo Casino and the Opera house.