Latest news
Fire on 31m superyacht Ordisi and other yacht news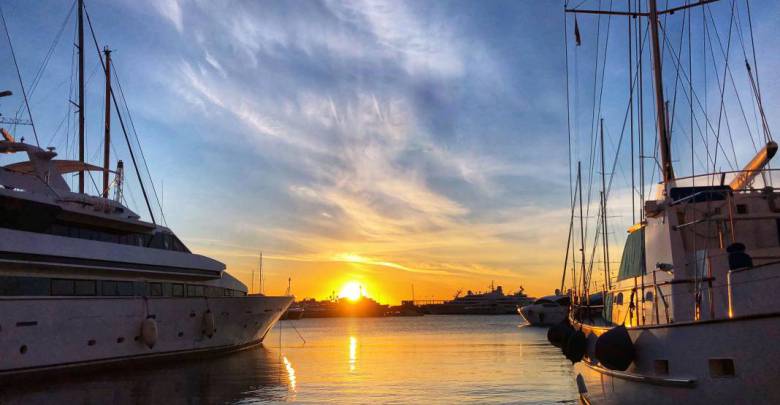 We selected for you top 5 yacht stories of the last week at Yacht Harbour.
31m superyacht Ordisi catches fire in Alicante
Footage on social media shows that 31.4 meter Astondoa, Ordisi caught fire at a dry dock in Alicante. Shipyard workers in Alicante attempted to extinguish the flames before a firefighting squad arrived on scene who managed to get the blaze under control. The origin of the fire remains unknown and an investigation is currently underway. Ordisi is heavily damaged and now missing her superstructure.
Golden Yachts 57-metre superyacht O'Mathilde is almost completed
The 57-metre Golden Yachts superyacht O'Mathilde is nearing completion and is planned to be launched in April, 2018.
With interior by Studio Vafiadis, this tri-deck steel-hulled yacht features a 9.2-metre beam and a maximum draught of 2.8 metres. O'Mathilde will accommodate 14 guests in 7 rooms, with 70 square meters owner's suite, a VIP suite, twin cabin on the main deck and twin cabin on the lower deck and three doubles.
Oyster Yachts goes into liquidation and cuts 150 jobs
British luxury boat building company Oyster Yachts, established in 1973, has gone into liquidation. Based in Southampton, with a boat yard in Hoveton, Norwich and offices in Ipswich, Palma, Majorca and Newport, USA, has announced 150 job losses. The number of job losses at each site is yet to be confirmed.
85m superyacht O'Ptasia is 80% completed
The 85-metre superyacht O'Ptasia currently in-build at Greek shipyard Golden Yachts is at the final stages of completion and is anticipated to be launched at the end of the April 2018. Design is undertaken by Giorgio Vafiafidis, who previously worked on O'Pati, O'Neiro, Natalina A, and naval architecture by George Chairakakis. The yard has announced that overall completion of the yacht is approximately 80% : machinery and engine room – 90% of works completed, interior – 80% completed, and exterior – 75% of planned finished.
New 55-metre Amels 180 sold with summer 2018 delivery
Dutch luxury yacht builder Amels announced the sale of a new 55-metre Amels 180 (180 ft) from the Amels Limited Editions range. The superyacht – with an extended 28-metre long Sun Deck, six luxury suites and three folding balconies – will be delivered in summer 2018.
New 80-metre Abeking & Rasmussen Project 6505 heading to Germany
Project 6506 entered its construction phase at Abeking & Rasmussen, and is set to arrive at the German shipyard in Lemwerder after its steel hull was floated for the first time last week at the Szczecin shipyard in Poland last week.