Latest news
"First" in the world of "air" discoveries: ecological balloon Jeeper over Monaco skies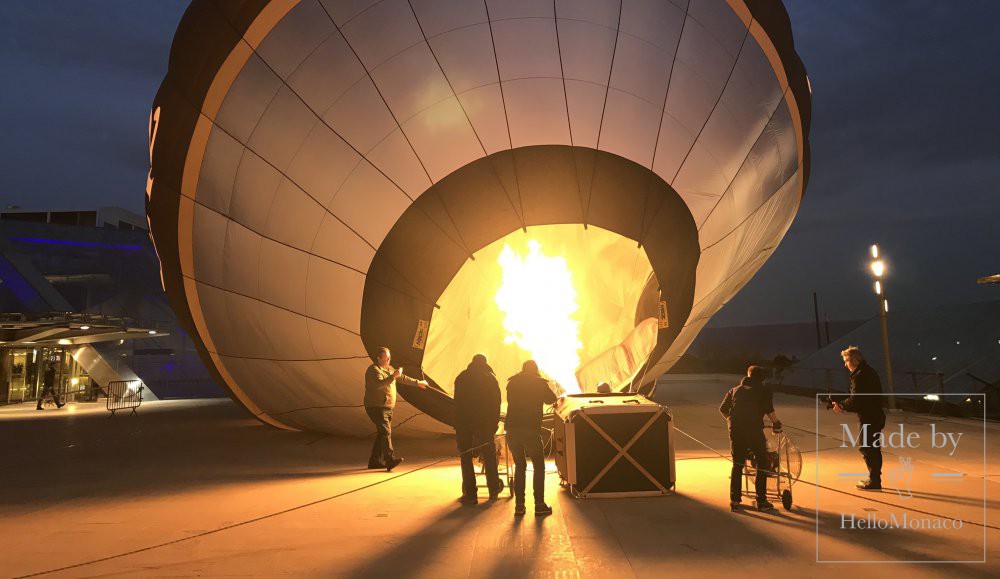 "It's like a Formula-1 among balloons, the lightest and fastest and on the most splendid and beautiful of all race-tracks!" – this is the way the aeronaut Alain CRUTEANSCHII describes his innovative ecological balloon Jeeper, created on the initiative of the club "Les Aeronautes de Monaco".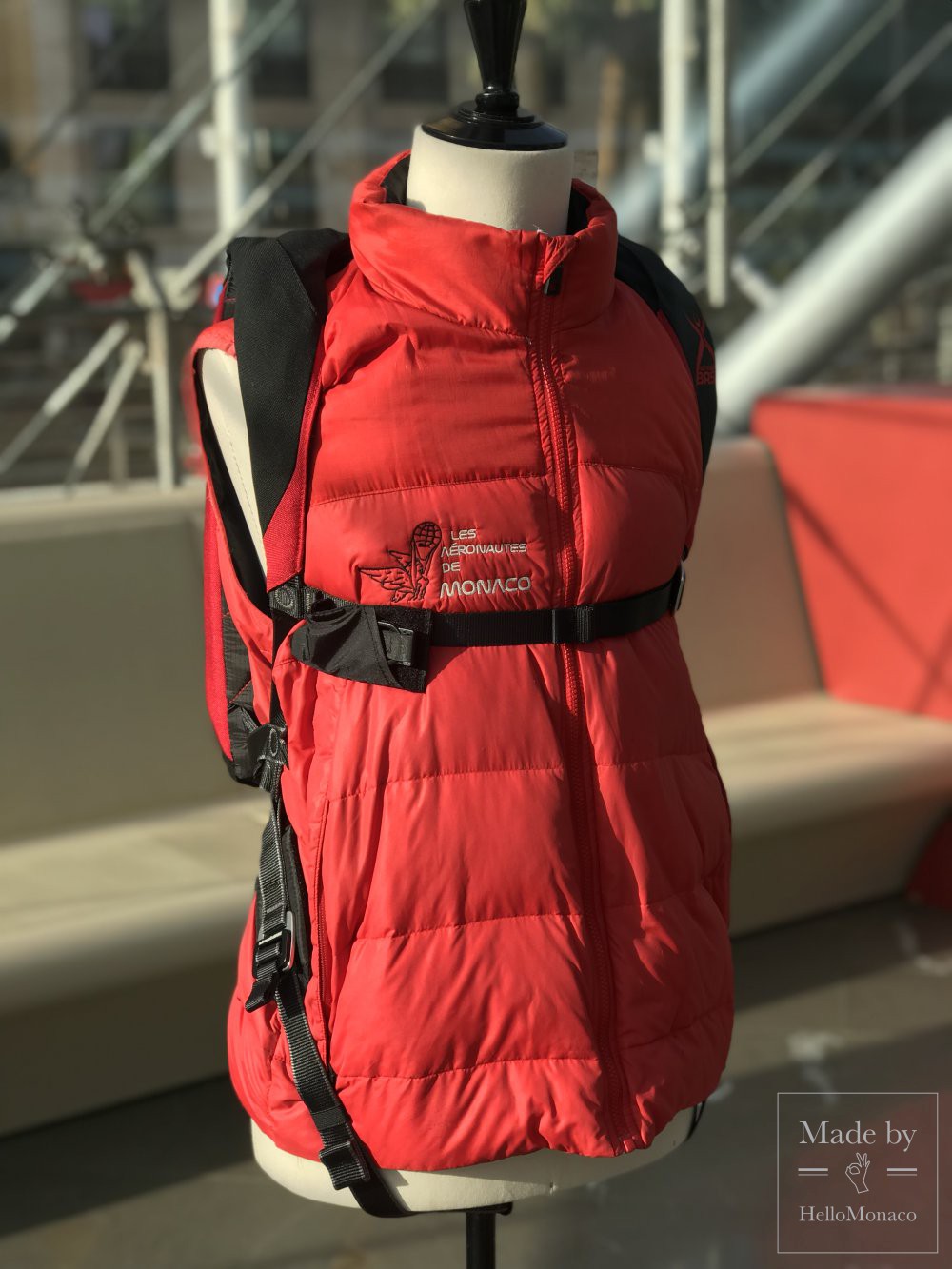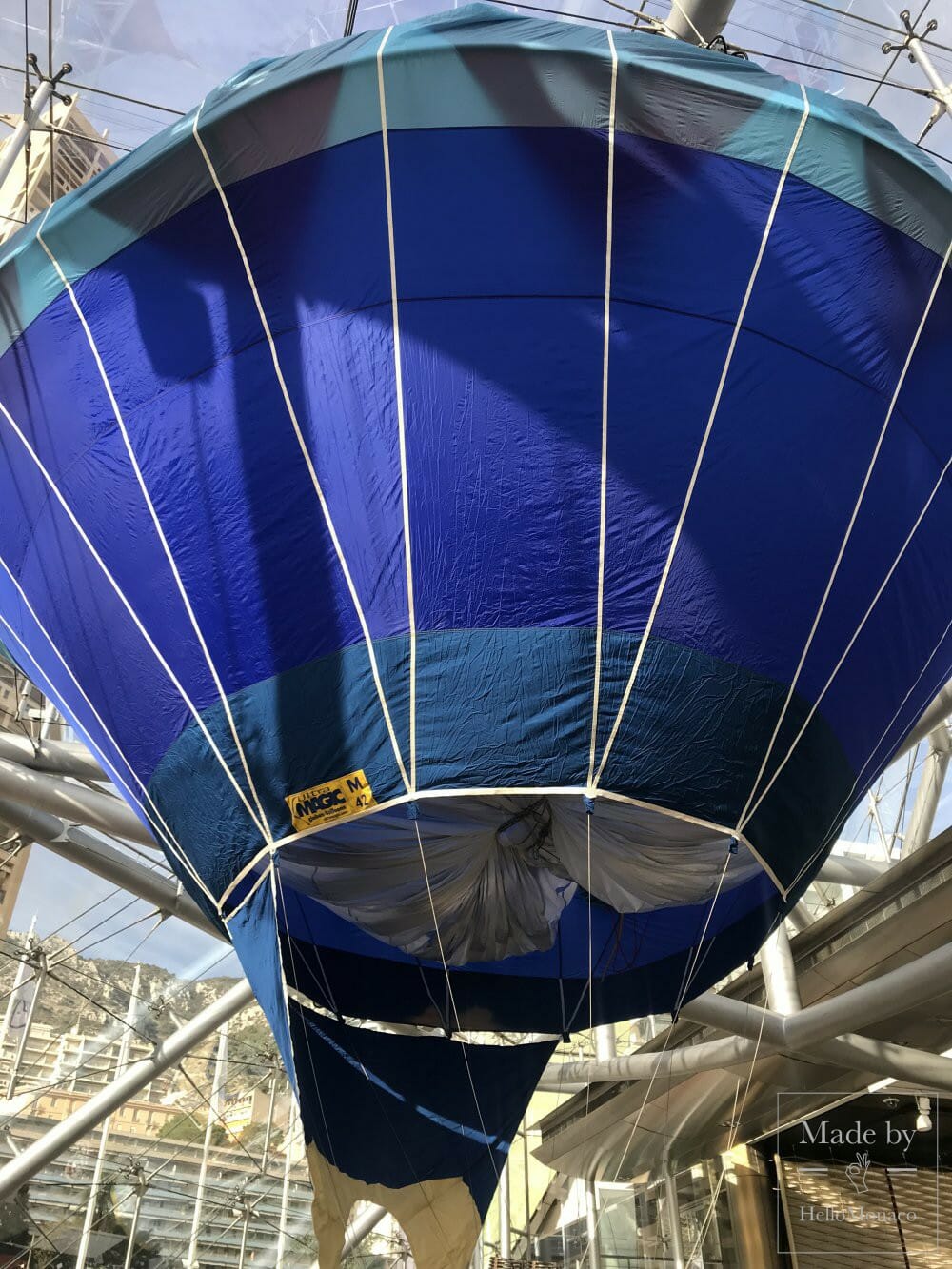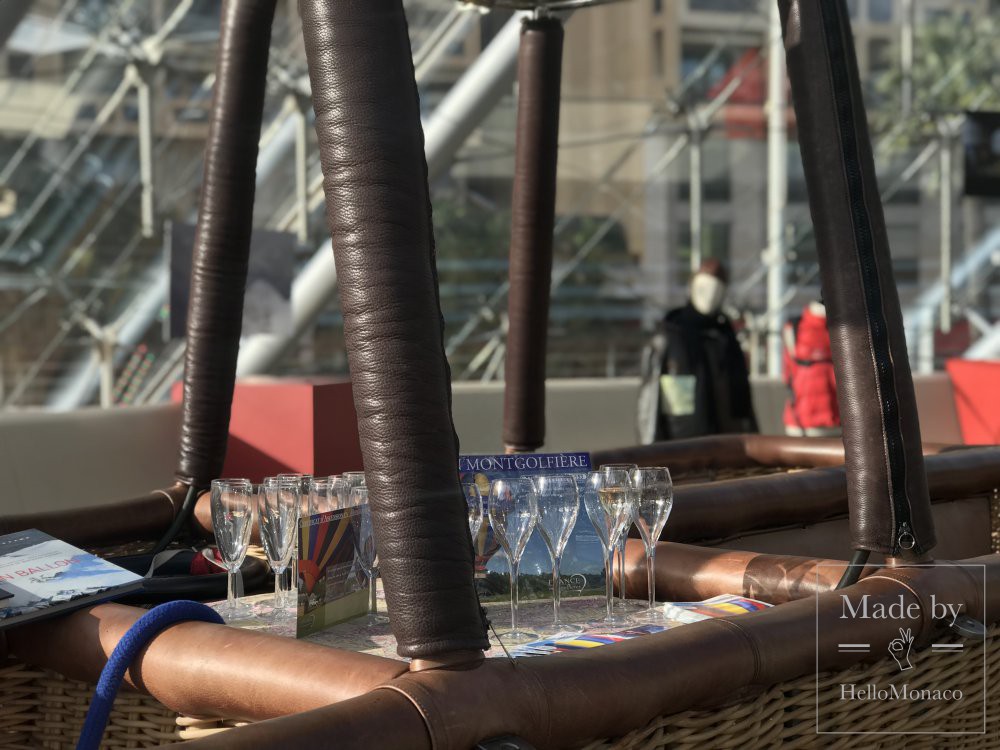 At the hot air balloon exhibition in the Grimaldi Forum, which took place on January 11-14, one could only watch with admiration the takeoff of this unique "aircraft", and the process of inflation beforehand – which itself is exciting to watch. There's lots to see, including the opportunity to look more closely at the balloons of various manufacturers, learn how the burner works, discover special frost-resistant suits for pilots and, of course, test the comfort of both the sports and the standard type of cabins.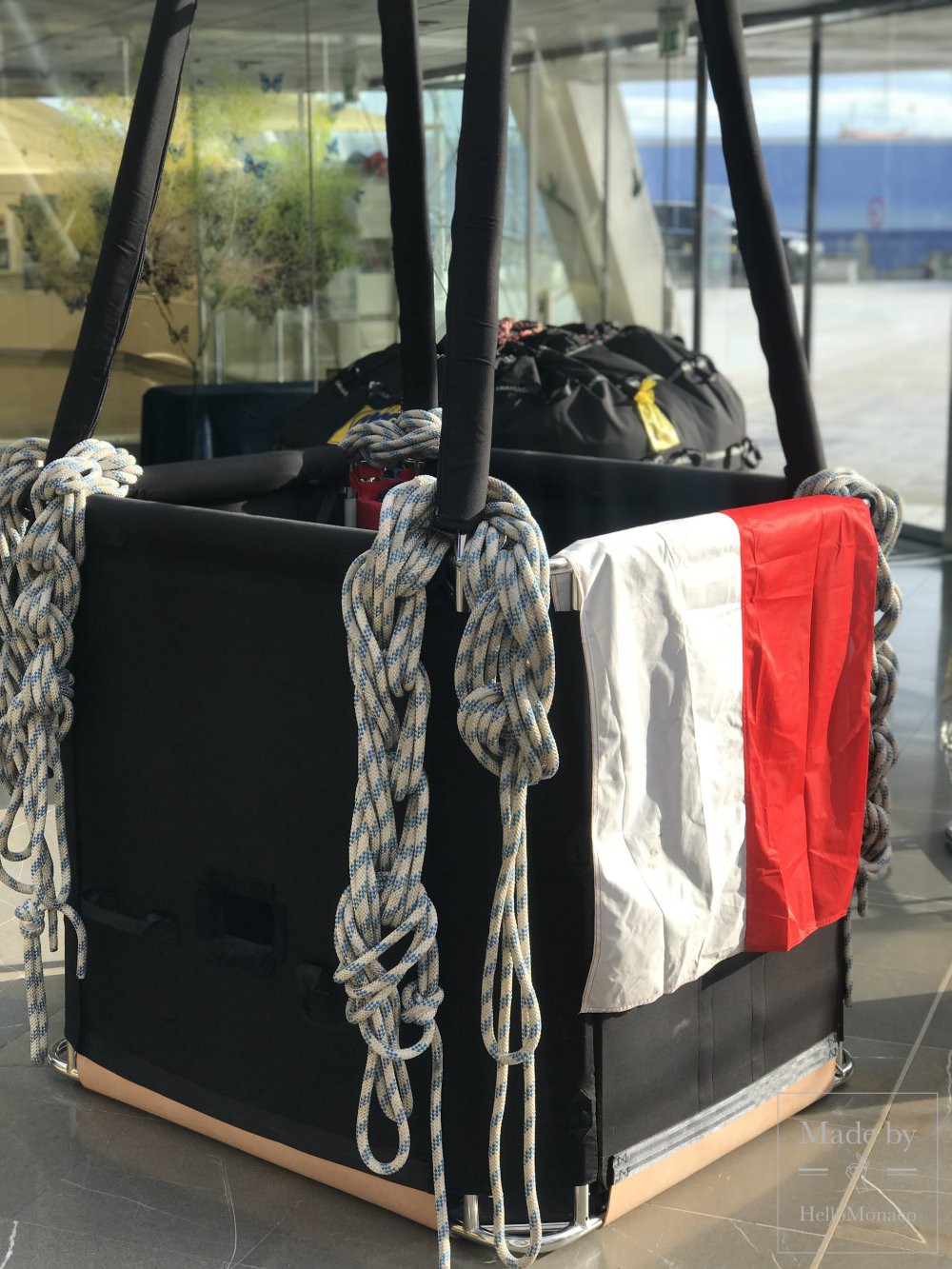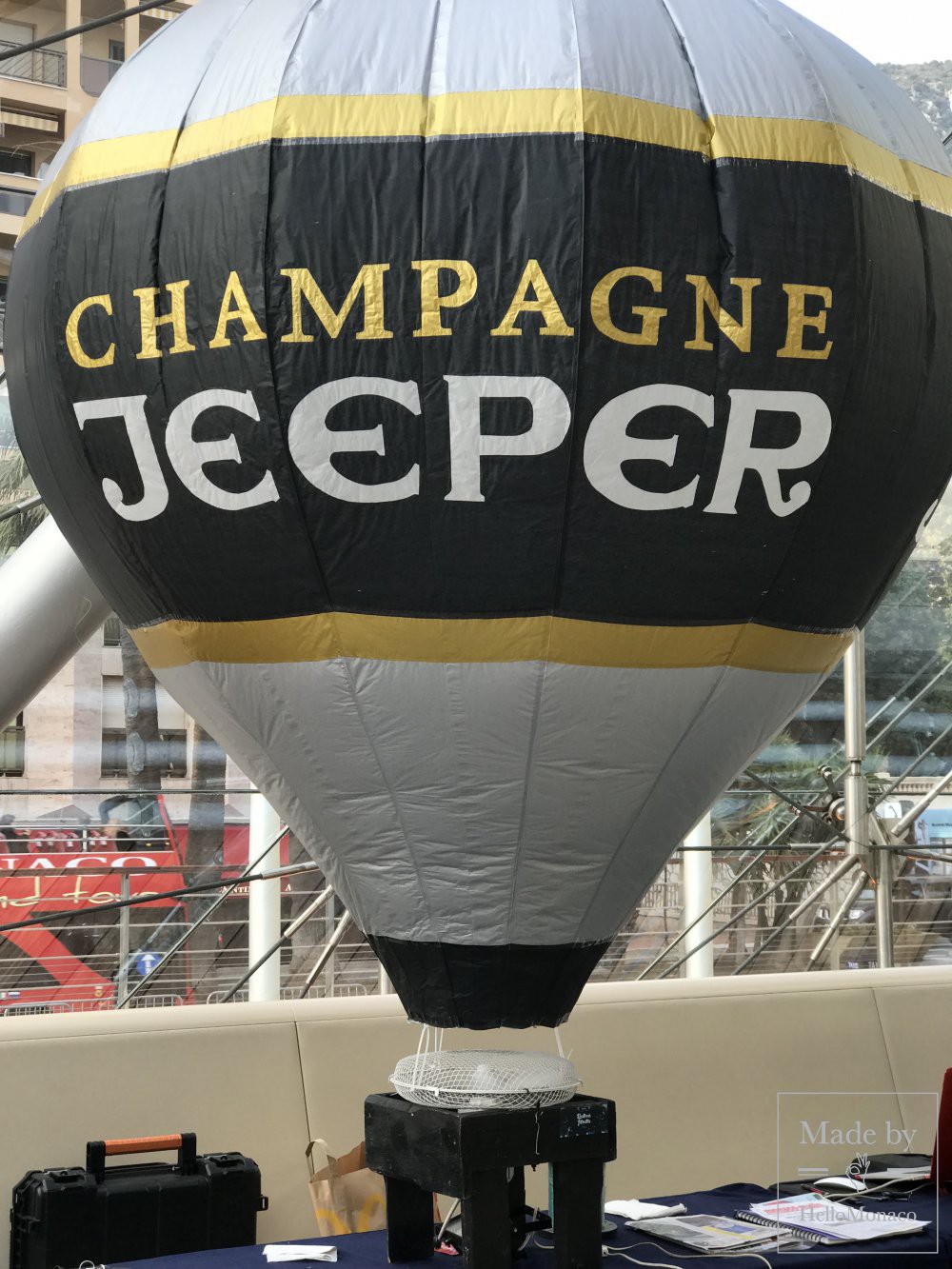 The first vehicle that captures one's attention is one that instinctively brings to mind the words from the song "Yellow Submarine" by The Beatles, by its amusinground shape andby its original vivid color. It turned out that this is a real hot air balloon sporting the name "Aquaballon". HelloMonaco's curiosity was immediately aroused and thus went excitedly to talk to the developer Mark, who gladly presented his innovative project.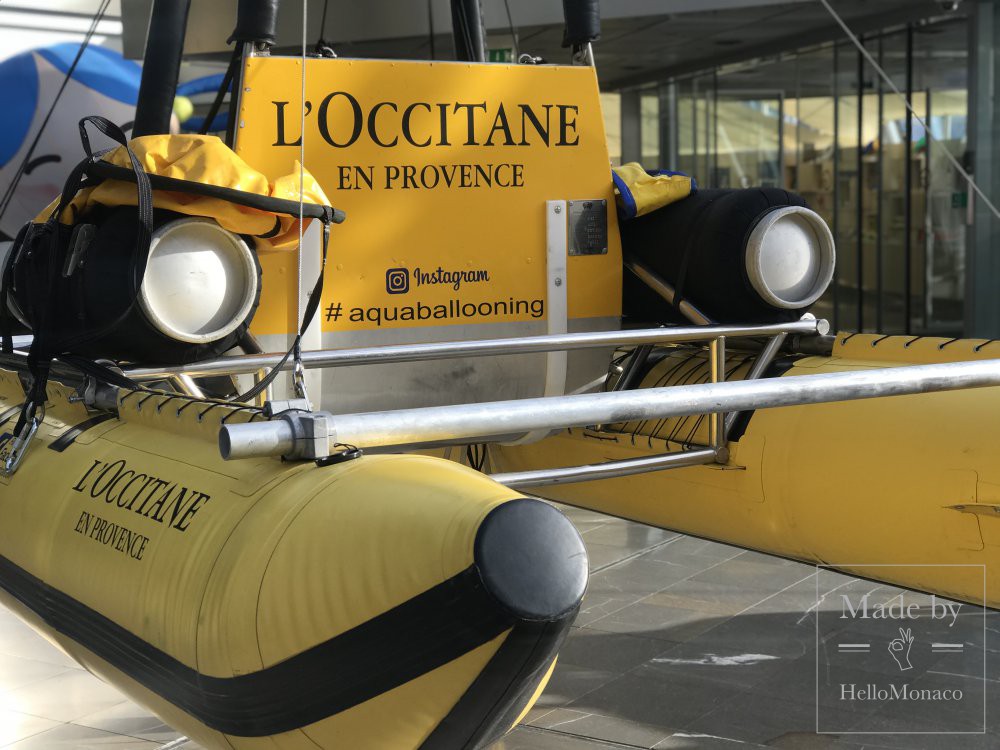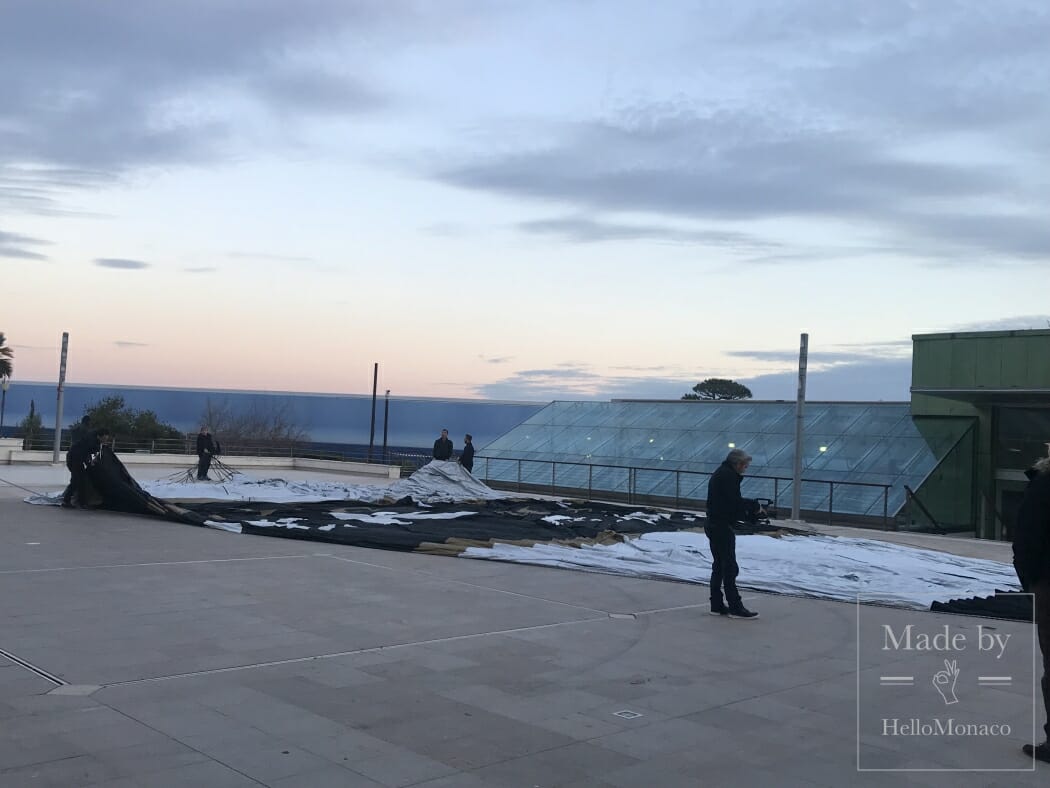 "Our project is a balloon that can land on water and easily take off from the water. It is an innovation. Aquaballon was developed with the support of the French brand L'Occitane. Because of this innovation the balloon can be considered as a "toy" for yachts as well. This is the first balloon that gives one the opportunity for the incredible experience of traveling from island to island, something that cannot be done with a standard balloon. We already made several test flights in Saint-Tropez, and they were just wonderful!"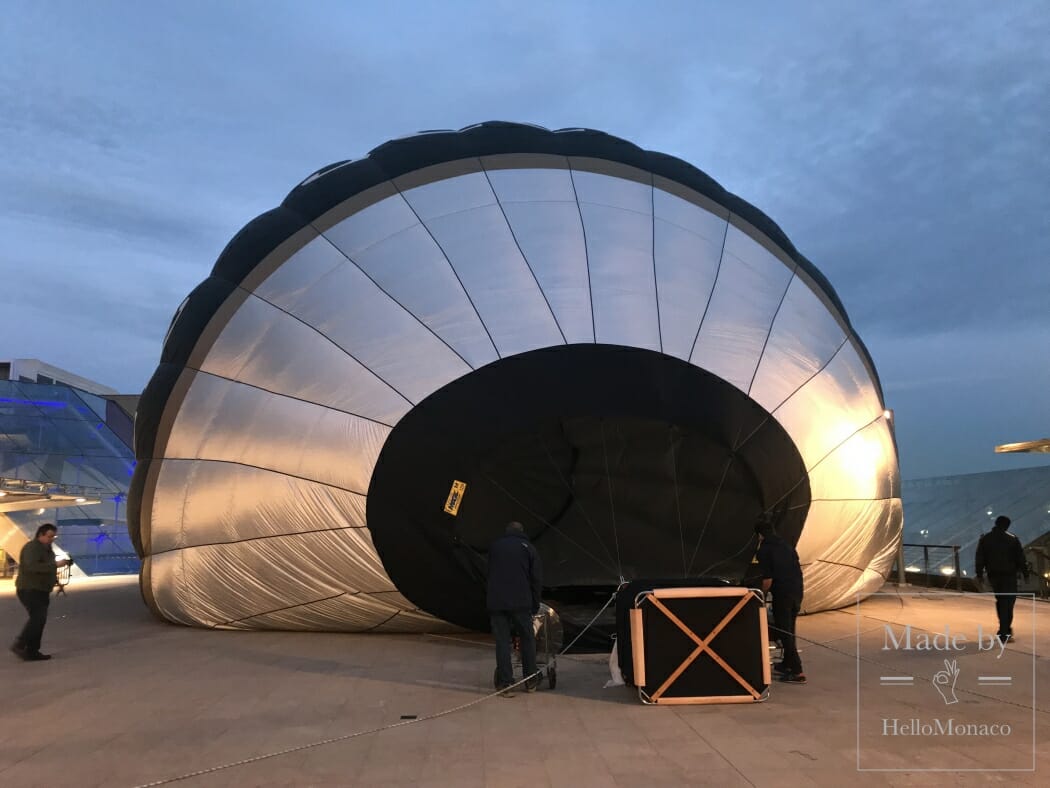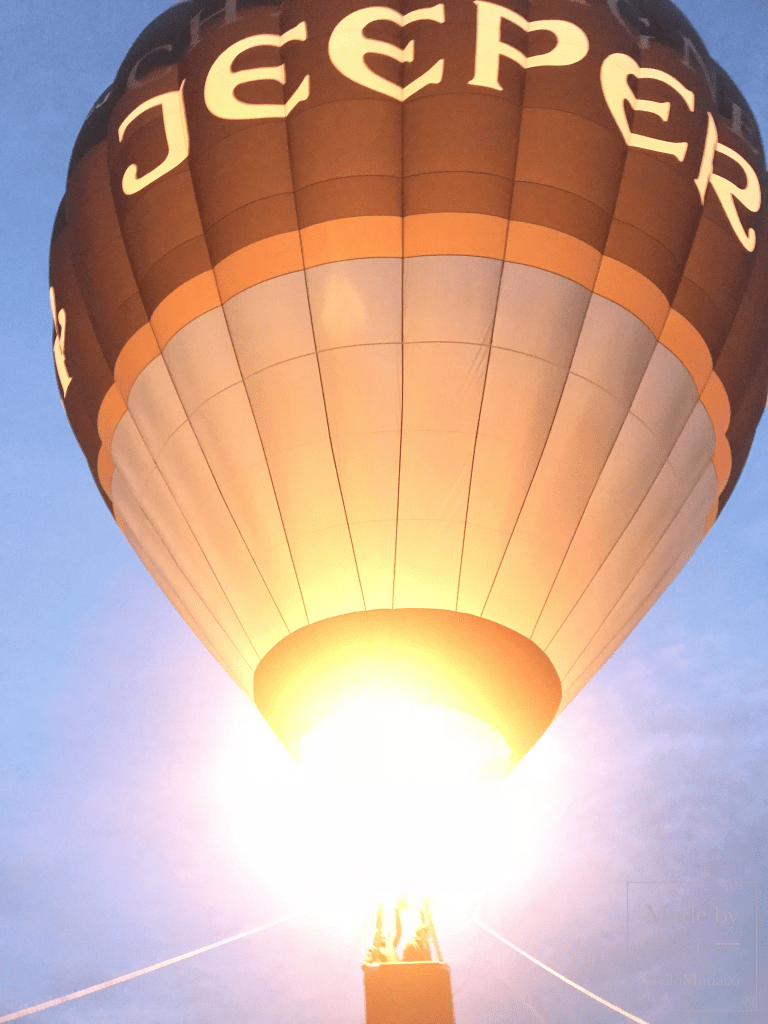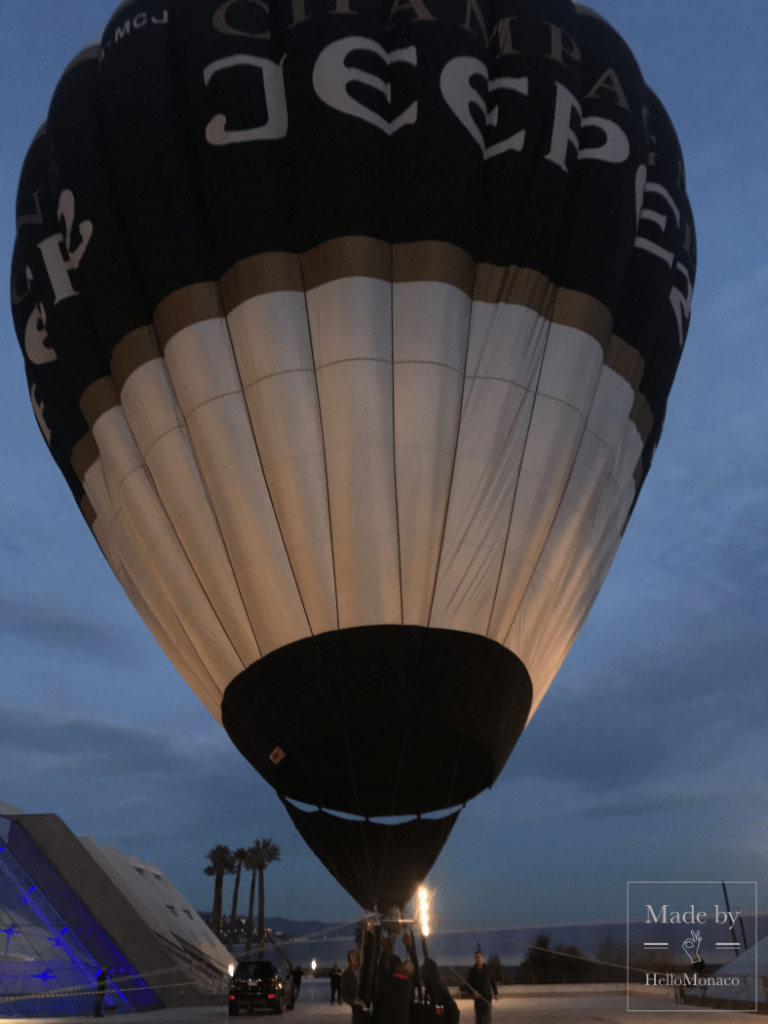 Visitors to the exhibition were all impatient to see the launch of the Montgolfière Jeeper.  This process always requires some waiting, obviously, because to guarantee a successful flight on a hot air balloon one needs perfect weather and, most importantly, the absence of wind. On January 12 just before sunset the process of inflating the balloon was started. The immense ball, lying in anticipation of the flight began to grow. 20 minutes later, the launch itself, and Jeeper was in the air. The enthusiasm of the audience was palpable and impossible to hide. And it's not very surprising, as it was the first balloon that has ever risen in the air in Monaco.