Latest news
Free Buses in Monaco for a year: the President of the Conseil National Urges Action at the Junior Chamber of Commerce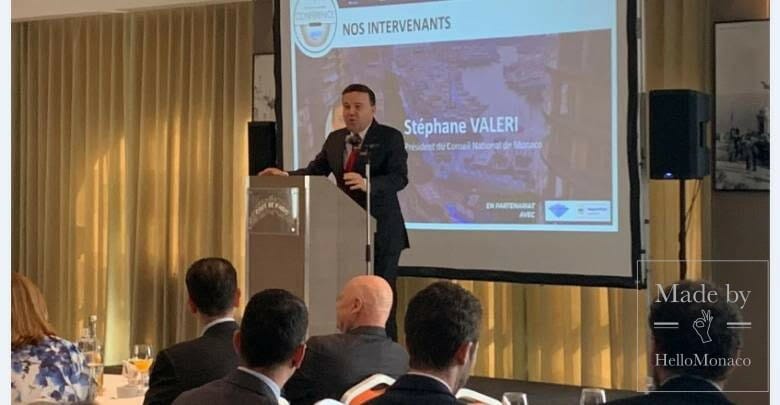 Sparks flew in the debate the other evening at a meeting of the Junior Chambre of Commerce.
Stéphane Valeri, Président of the Conseil National did not mince his words in a debate with Marie-Pierre Gramaglia. The subject? Quality of Life in Monaco and the social costs of Economic Development. Monegasques are getting fed-up with excuses. There's just too much congestion and noise in the Principality he argued passionately – pointing the finger at the Minister Marie-Pierre Gramaglia.
Why not use the evenings and week-ends for the non-noisy building sites to reduce congestion on the streets? Why so little use of noise barriers around work-sites to reduce the noise? Using the example of the road-works below the Jardin Exotique, the debate, now almost a contest, threw up more sparks. Stephane Valeri provoked sharp responses from the Minister when he poured scorn on the 200 metres of road-works that were taking seven months and causing nightmares of traffic congestion. A situation that warrants entry in the Guinness Book of records he taunted.
Marie-Pierre Gramaglia was having nothing of it retorting that he was over-simplifying the technical challenges of getting all the various enterprises and contractors working together effectively – and leaving necessary room for fire trucks to operate.
Stéphane Valeri saved the best for last on the subject of public transport. Citing Luxembourg and numerous Scandinavian towns who make buses free to boost commuting and reduce congestion . Are they morons he quipped throwing the gauntlet at Marie Gramaglia who wouldn't yield on the subject.
It costs too much and it's been shown time and time again that use of public transport doesn't increase as much as hoped. Paris has given up on the idea. We already subsidize seniors and students. There are better uses for the 5 million euros a year it would cost.
Stephane Valeri was not buying the Minister's arguments promising in the end to fight it out in the budget debates and find ways of saving 5 million euros elsewhere to test the idea – free buses for a year. The proof of the pudding is in the eating. Try it for a year and see the results!
Animated debate, sparks flying yes – but all in the interest of sharing ideas. Monaco's institutions are strong enough to support an energetic display of difference of opinion. Never a dull moment – the Junior Chamber of Commerce is becoming a lightning rod for lively debate. What are the odds that Stéphane Valeri will ultimately win the day for all those who believe that free public transport will free up the roads!