Latest news
Friday Morning Market on the Rock: Fresh Fruit and Vegetables for the Week-End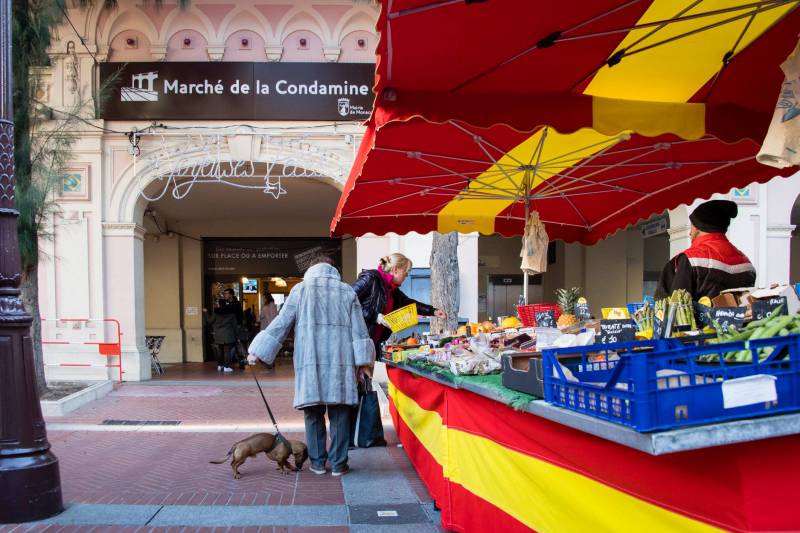 A community comes alive around its market. And the Rock is definitely a community both of its residents and all the workers in the town council, the Palace, the offices of the Minister of State, the Musée Océanographique, within the childcare centre, in the Lycée FANB and in the Conseil National. 
That's a lot of people who would like fresh fruit and vegetables, not forgetting to feast on, cook and celebrate at the week-ends.
The nearest market has meant going to the Condamine, not far away admittedly but hard for those who are not very mobile. And it changes the character of a community, even sucks energy out of it, if it is dominated by solely souvenir shops and restaurants, important though they are. 
At last, from this spring 2023, already opened, the Rock has its own fruit and vegetable market. Friday every week from now until the end of the year you can try it out on Allée Saint-Jean-Paul II, right next to the cathedral, from 8 a.m. to 1 p.m. Fresh fruit and vegetables await your visit including green beans, tomatoes, fresh eggs, bitter orange marmalade, homemade pesto and artisanal olive oil and much more. 
What could be better! The town hall is working on yet more initiatives because it would be great to extend this idea and add more stalls including perhaps a florist and a baker. 
Who is Leading the Charge at the Rock's Fruit and Vegetable Stall
It's Domenico Brunengo who is well-known in Monaco, having established himself here at least 10 years ago in the Condamine. He and his brother Fabrizio are producers of fruit and vegetables fresh from the countryside around Ventimiglia, Camporosso and Ospedaletti … lush fertile growing areas. They also have olive trees. Their mother, now still helping in her 80s paved the way before them. 
Their produce is well known in the Principality, both in the Condamine and in Saint-Charles markets. 
The Market on the Rock: An Initiative of the Mairie
Marjorie Crovetto, deputy mayor and delegate for the municipal domain – trade, market halls and markets, is doing everything it takes to respond to residents' needs and has an ear as well to suggestions from the Rocher shopkeepers' association chaired by Alexandra Rinaldi. It's a project that has been simmering away with the goal to help bring more life to the Rocher. It has finally bloomed and Market Fridays on the Rock is off to a successful start. 
What next … a burgeoning bigger market on the Rock? And will Larvotto and Fontvieille residents start dreaming of local markets too. We forget how many communities make up the rich mosaic of the Principality … and they say that the beating heart of each community is found in its market!