Latest news
G.E.M.L.U.C. Makes it Possible to Purchase Three Pieces of Equipment for the Princess Grace Hospital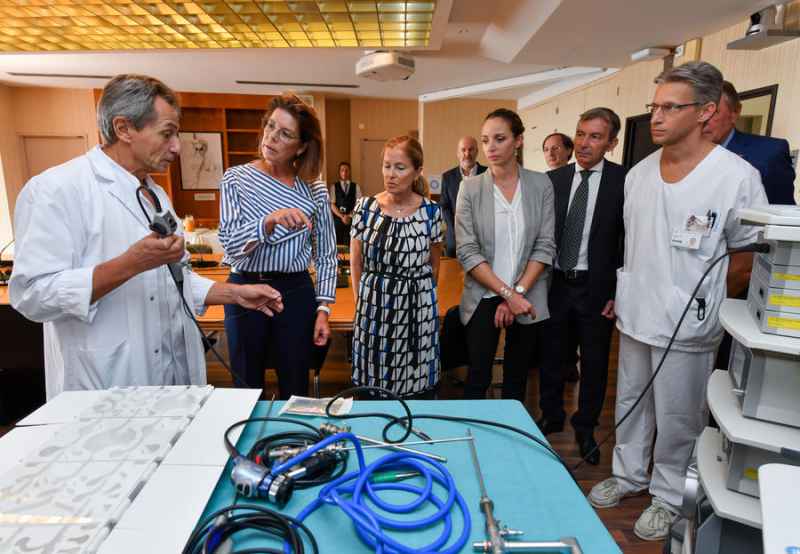 Since it was founded in October 1973, the Monaco Group of Companies has raised more than EUR 1,600,000 to help combat cancer.  The funds are often distributed as research grants or scholarships, but also in materials relating to the treatment and prevention of cancer.
This Wednesday, 19 September 2018, at the C.H.P.G., in the presence of its Honorary President, H.R.H. The Princess of Hanover, the generosity of the Group was once again highlighted.  A total of EUR 88,000 was raised at the Euros de l'Espoir (Euros of Hope) evening, which was organised by GEMLUC.  This significant amount made it possible to acquire three pieces of equipment to support cancer treatment in Urology:
A ureteroscope (a flexible endoscope),
A laparoscopic ultrasound probe for surgical robots,
and additional equipment for the urological surgical laser.
Source: en.gouv.mc