Latest news
Gastronomy Seasons: the best Russian gourmet creations with musical background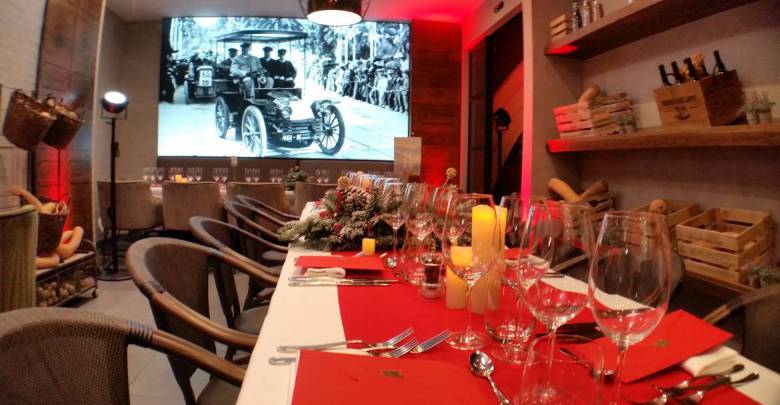 The charming atmosphere of the Principality is more alive than ever around Christmas time and its culinary excellence embellishes any Monegasque experience. The 10th edition of 'Seasons of Gastronomy'  festival, held at 'La Terrasse du Marché' restaurant, overlooking La Condamine Market, from the 4th until the 6th December 2019 offered a wide-ranging haute cuisine programme, focused on the best chef creations to experience a tour around the world of flavours. The Russian Dinner Gala 'Noël des Chefs' (Chefs for Christmas) on Thursday night, in particular, with the support of the Municipality of Monaco and the Russian Export Center, drew the attention to the best outcome of traditional Russian delicatessen products like caviar, tea blends and vodka.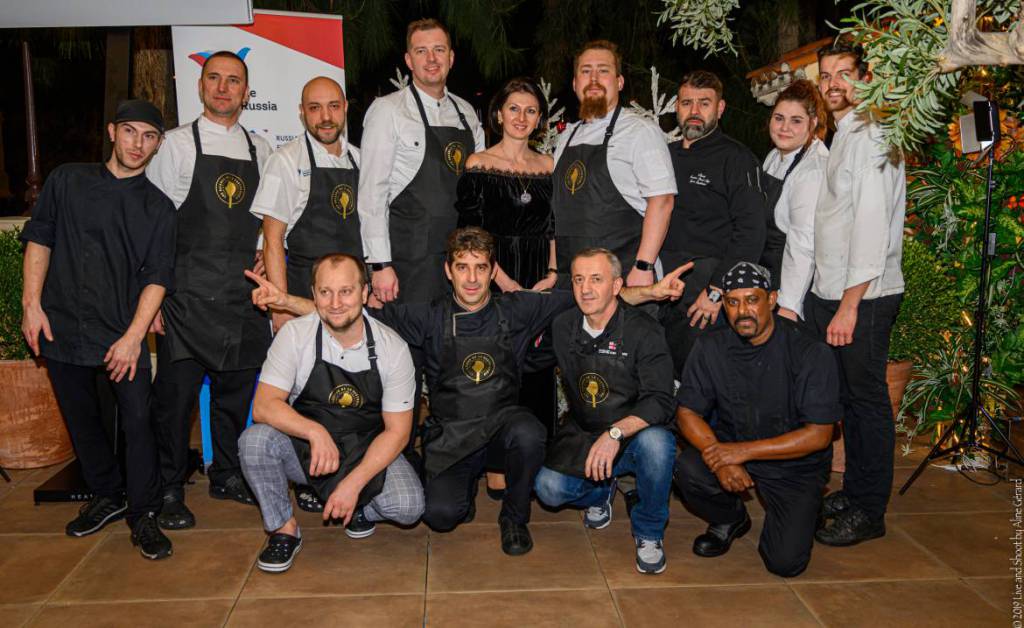 Best quality, food safety and production chain traceability are on top list of export policies in Russia, as witnessed by 'Made in Russia' labelling. And what a best way to taste delicious treats on the shooting melodies of iconic international songs, masterfully interpreted by the artists Elena Coré and Fat Cat Hackett? A set of distinguished guests and HelloMonaco, media partner of the event, fully appreciated it.
"Gastronomy is an integral part of each country's culture so that it could be considered as a journey or another way to discover the world", outlined Natalia Marzoeva, founder of 'Les Saisons de la Gastronomie' – "culinary art is also an important factor of diplomacy as history teaches us", she added. Not by chance, at the 1814-1815 Congress of Wien, the French Foreign Secretary Taillerand had been focusing on the key role of the renowned chef Carême more than any diplomatic protocol. Therefore, to get the best you have to rely on the best. A top chef international team developed unique combination of Russian ingredients with some Italian and French touch, working out balanced flavours and a red & white chromatic effect, in honour of the Principality.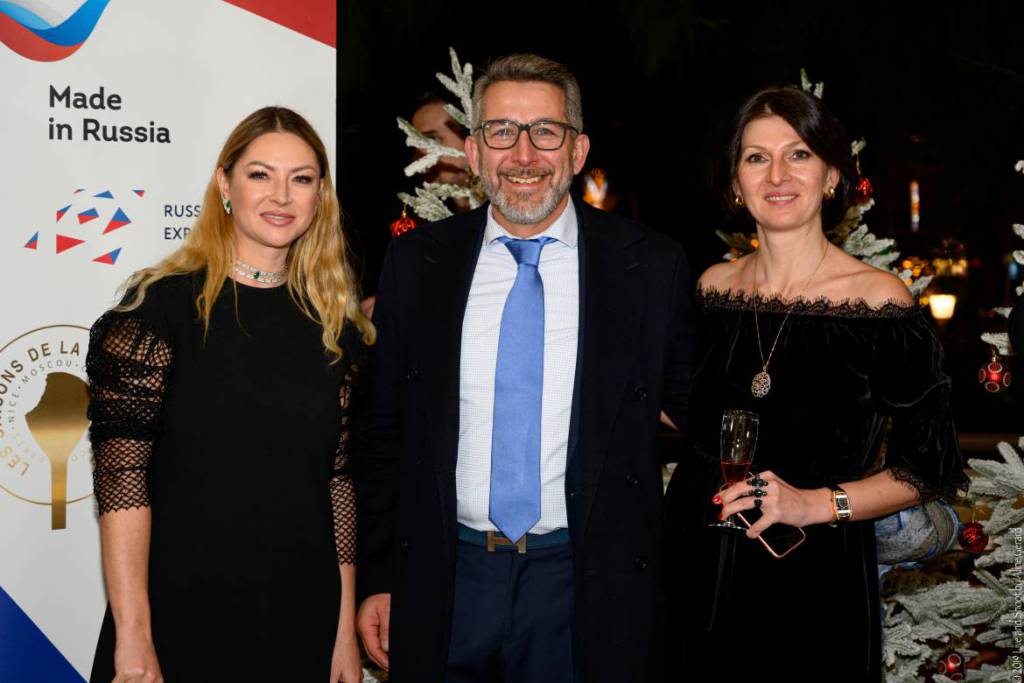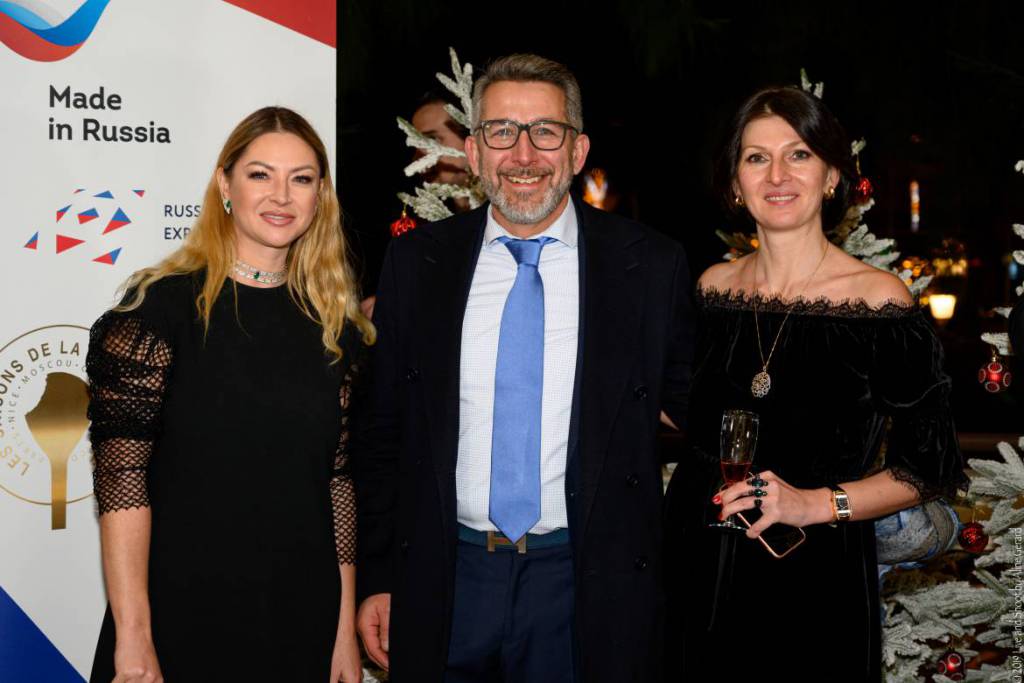 The 'Monaco-region-based' Erwin Tabaku, head chef at 'Le Comptoir' restaurant, fond of traditional and innovative Italian and French culinary with great interest in molecular gastronomy; Cyril Breteau, top-level chef at 'La Terrasse du Marché', specialized in a tasteful and refined cookery inspired by Mediterranean flavours; Patrick Raingeard, Breton rigorous chef at 'Cap Estel' restaurant with a real passion for French Riviera aromas and Harajiri Shinya, head chef at 'Fuji' restaurant after a solid career in a Michelin-star restaurant in Kyoto (Japan), partnered with two main groups of chefs: the 'Maison des Pâtes' (Pasta House), by Ornella and Gino Cesano, that has been offering high-quality creative home-made pasta to the Monegasque audience since 1977 and 'Truffle Bistrot' by Mario de Pizzo and Francesco Trettene, keen on the best cuisine with a solid career behind.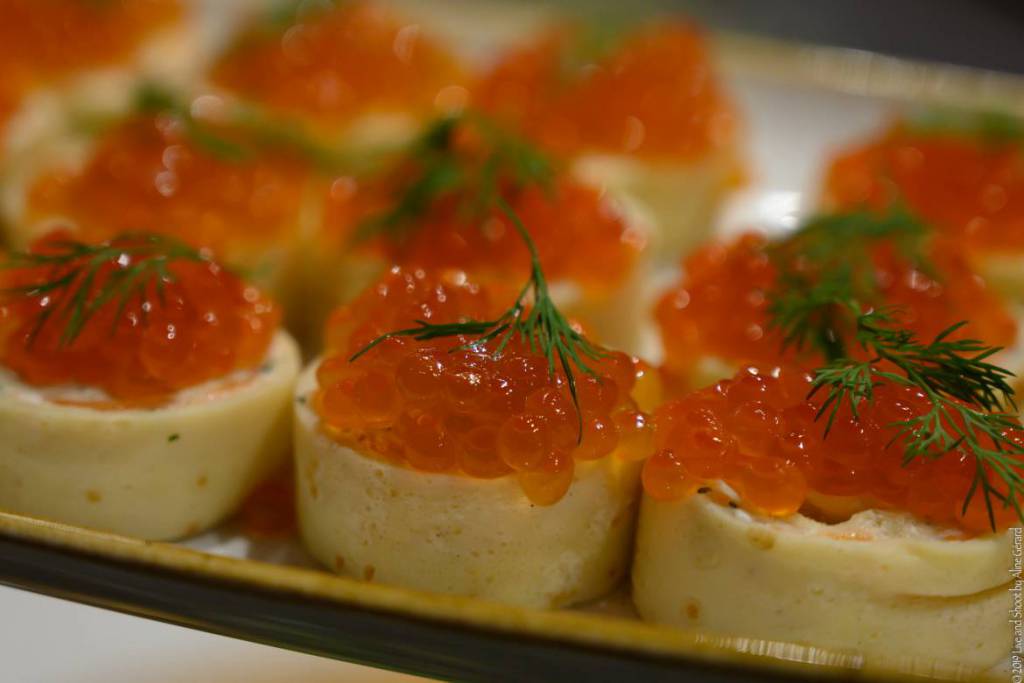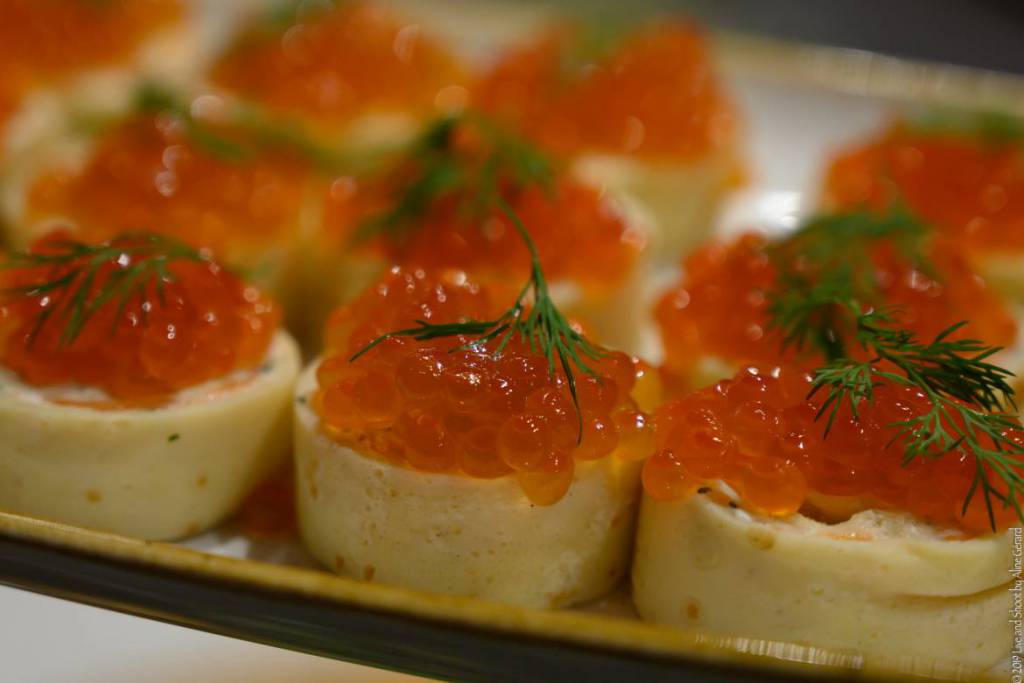 On Russian front, Viktor Beley, head chef at UHVAT restaurant (Moscow), being awarded the 2019 Bocuse d'Or Russian golden medal for his expertise in selecting top local ingredients and using the latest techniques; Aleksander Volkov-Medvedev, junior chef at 'Ruski' restaurant (Moscow) prone to match creatively simple ingredients to surprise clients; Aleksey Belikov, a vocational chef at 'Vanil' restaurant (Moscow) able to keep natural flavours through audacious combinations and Evgueny Mikhailov, a well-trained award-winning head chef carrying on a 'nouvelle cuisine' wave at 'Drinks@Dinners' restaurant (Moscow). Guram Baghdoshvili, the best Georgian chef according to Gault & Millau internationally known for his charm and Zaza Potskhishvili, tradition-oriented top chef at 'Tone Georgien' restaurant with a great family tradition, best represented gourmet style from Tbilisi (Georgia).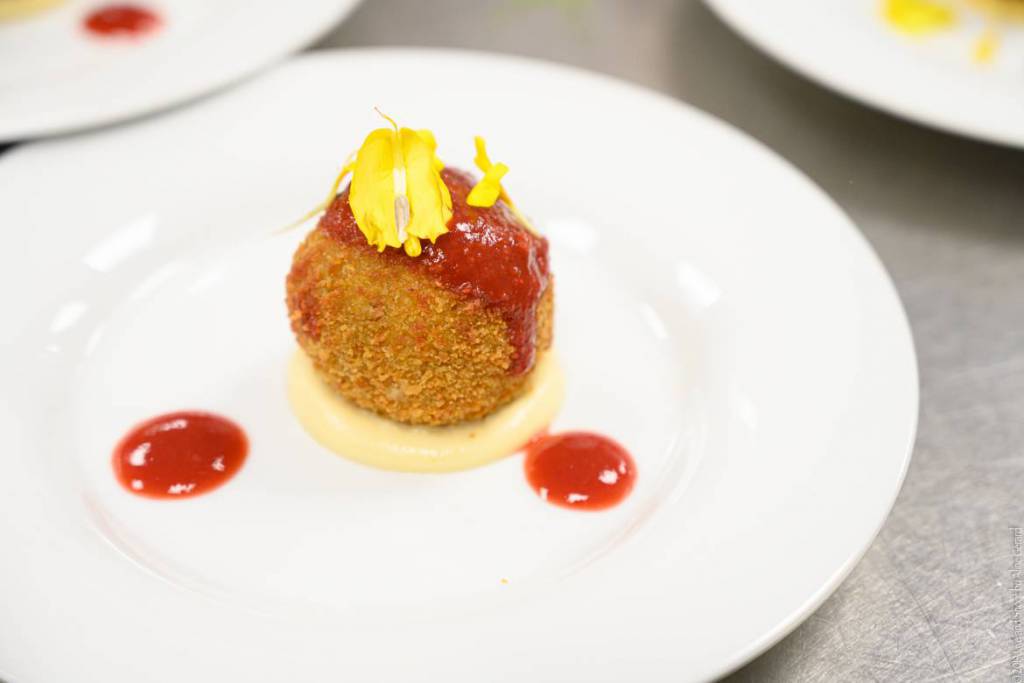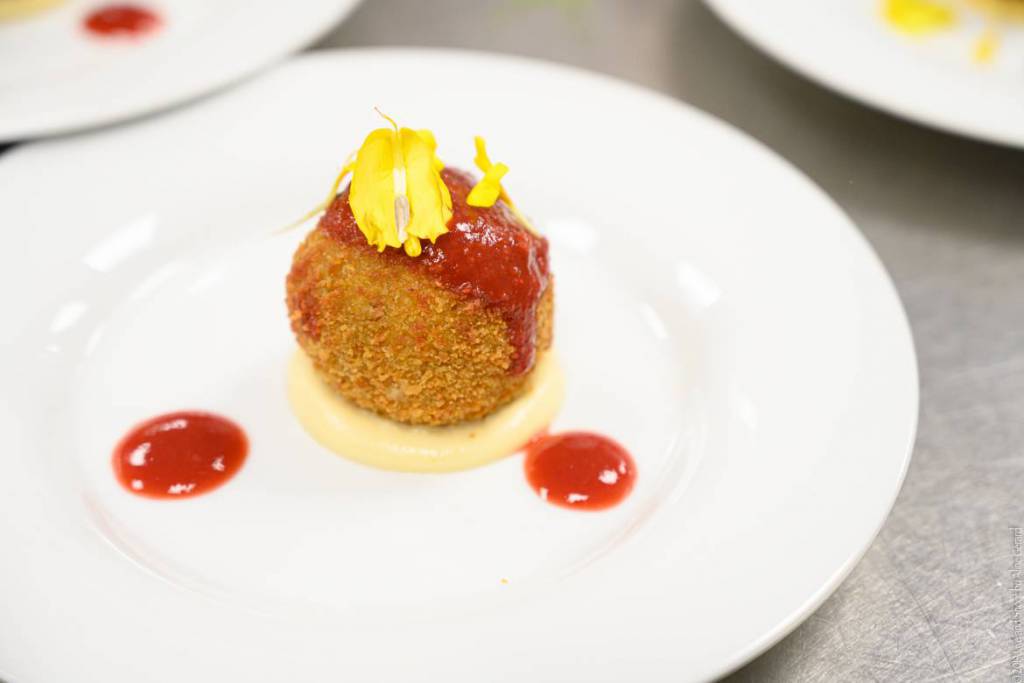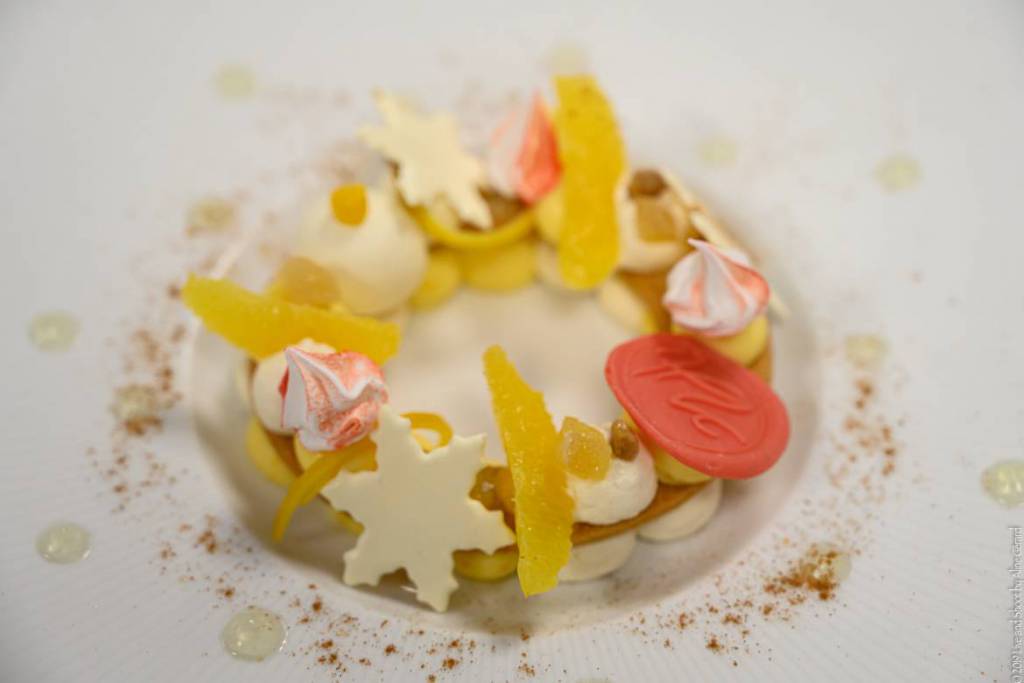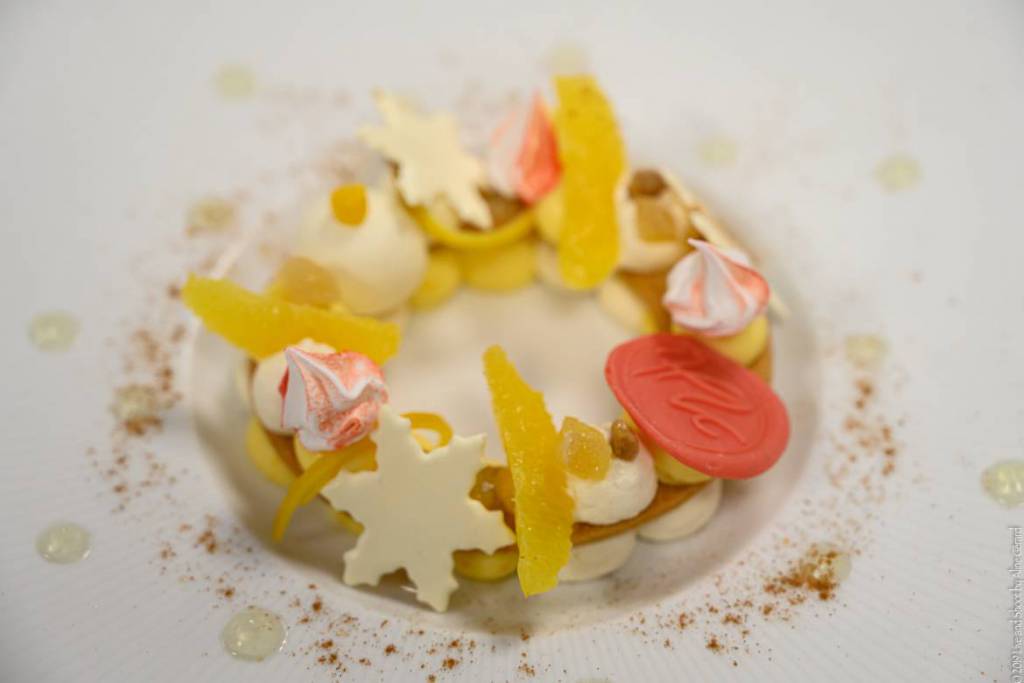 What about sharing some taste sensations about the Gala menu? HelloMonaco is able to give you some live inputs. A crusty scent of tasty duck confit sauce perfumed with juniper berries by chef Aleksey Belkov tickled your taste buds as 'amuse bouche'. A round-shaped flowery Mimosa salad with grilled vegetables covered with exquisite 'Sonico-Chumikan' red caviar conceived by chef Evgueny Mikhailov was a real Russian delicacy both for aesthetic and gusto. A mousse-like innovative 'raviolo' made of yummy Atlantic lobster blended with mascarpone sauce spiced with Alba truffles, creation by chef Patrick Raingeard enhanced a smooth blend of delicate tastes. A delicious sea bass filet topped with raw Chioggia beetroot accompanied by celery and 'Sturia' black caviar and begonia petals represented an explosion of sensations by chef Cyril Breteau.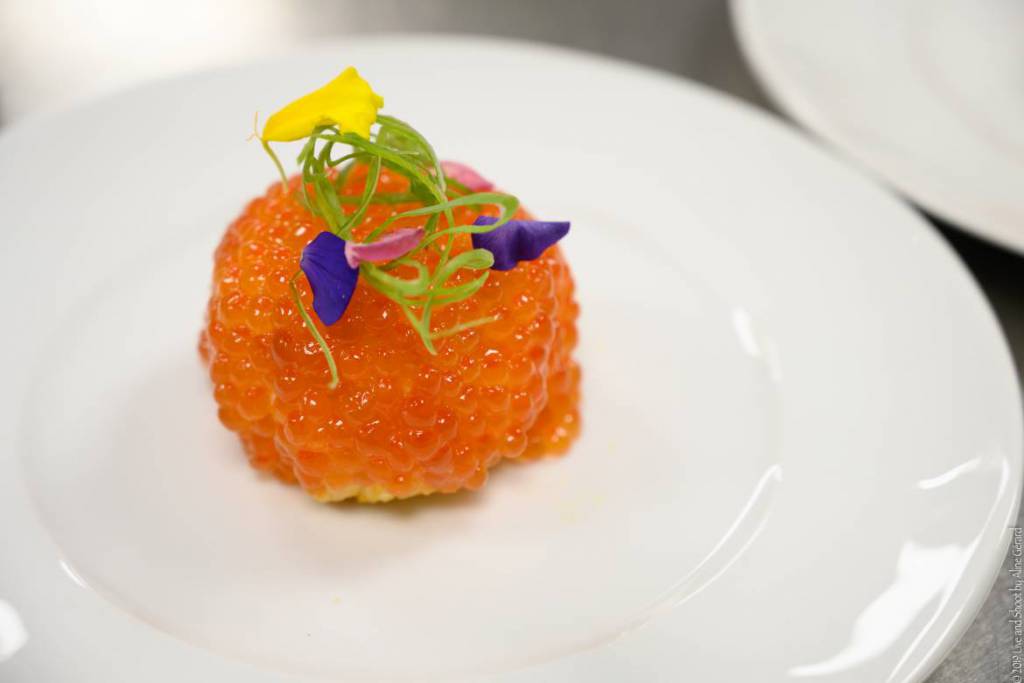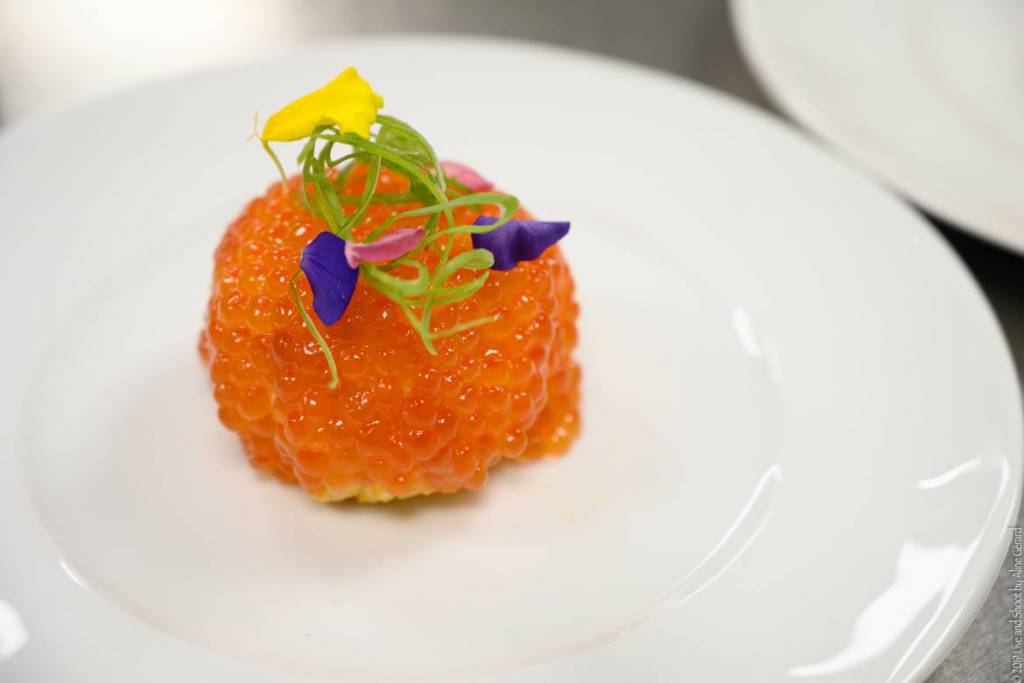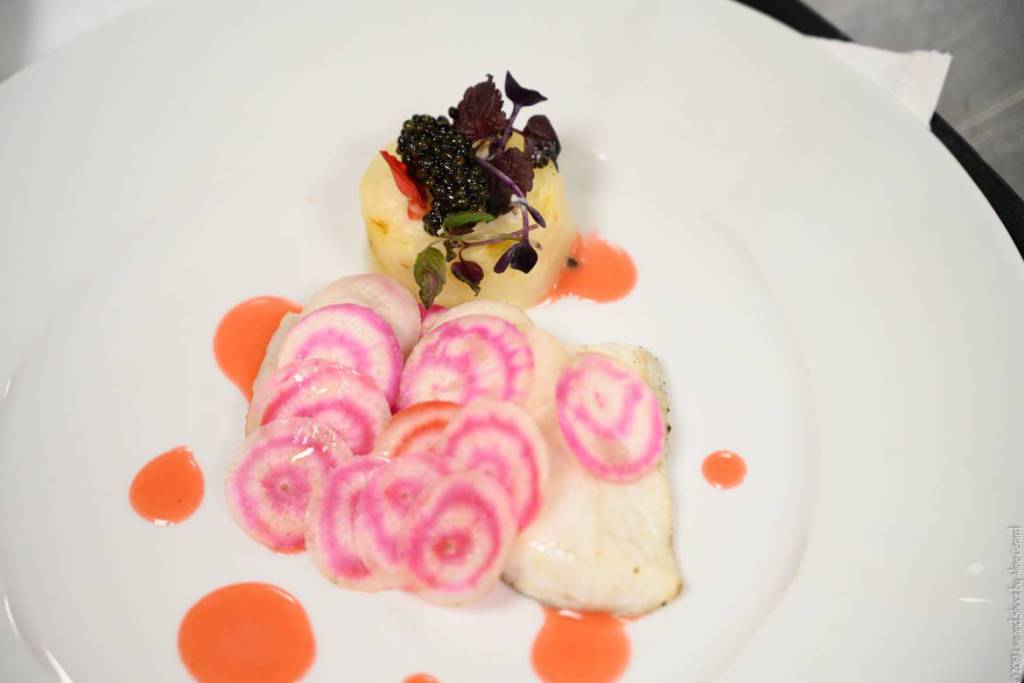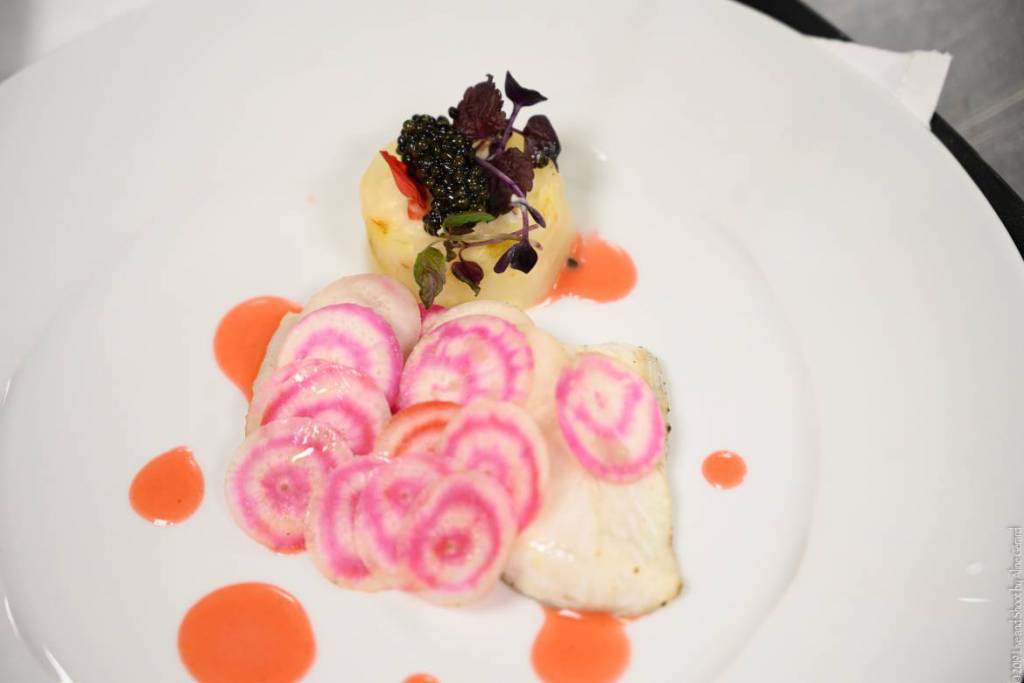 Russian Gala was finally delighted by a circular sweet tastiness on a base of spiced ginger bread and maple syrup embellished by a unique design by Capucine Herman, chef at "La Terrasse du Marché".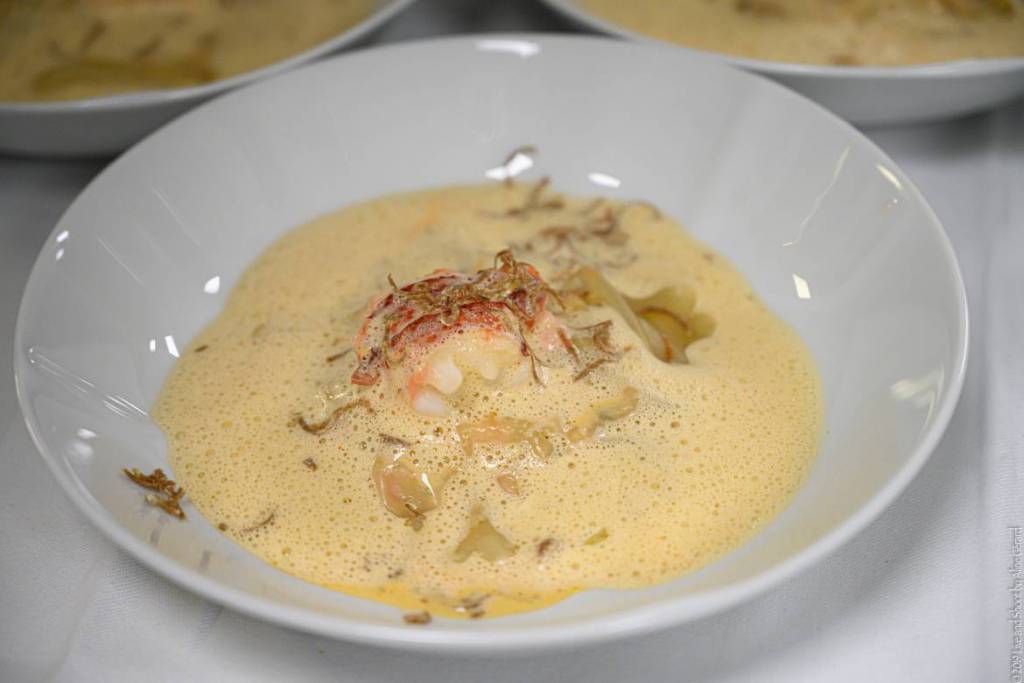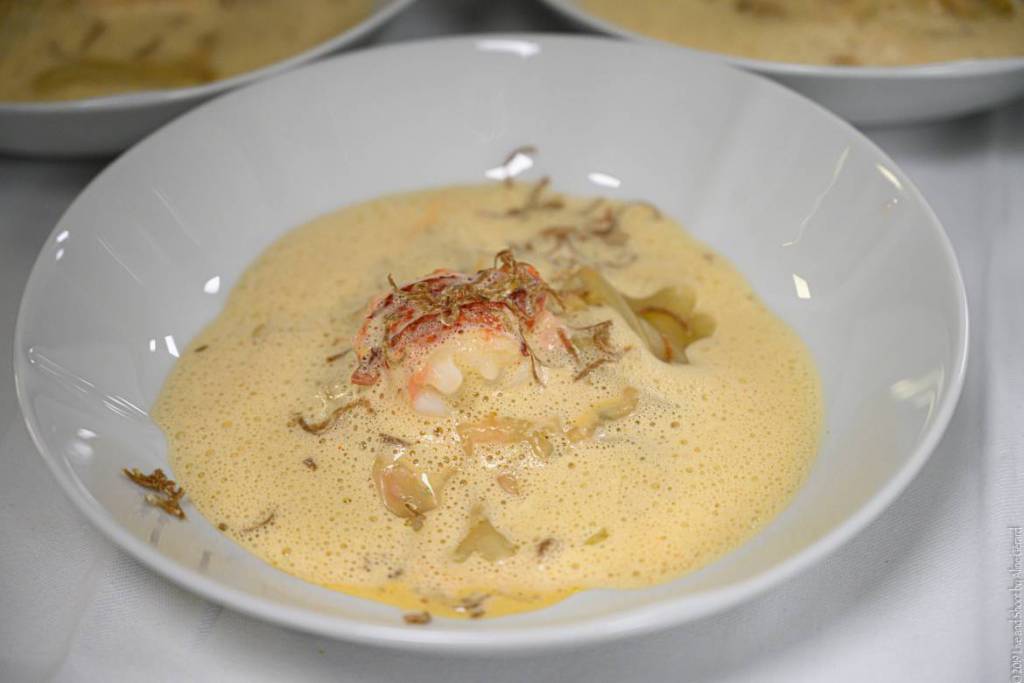 The 'Seasons of Gastronomy' Festival brought to the table the newest high cuisine trends of international gastronomy, mixing old traditions with innovation in the respect of the best quality ingredients from certified local producers. A perfect combo to celebrate a true Christmas tasting celebration.