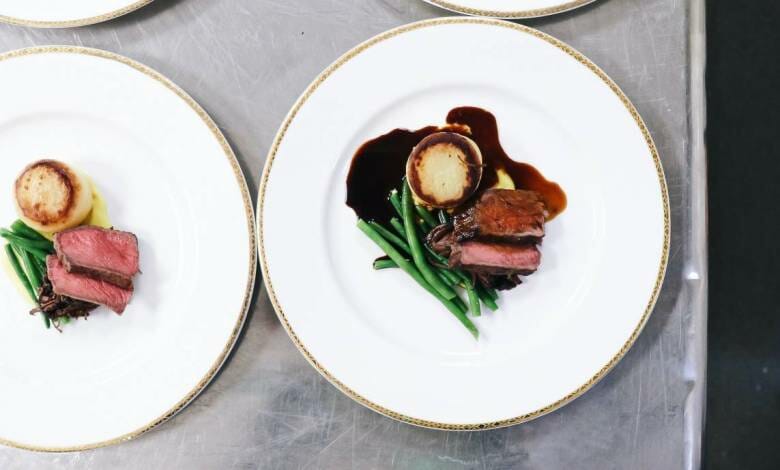 Imagine you are on a pioneering mission to Mars. Imagine you are a Monegasque Astronaut. Let's say a year's journey there, a two year stay in a space station and a year's journey back. That would be the ultimate sacrifice for a Monegasque astronaut used to dining at Louis XV. Squeezing apple sauce through a toothpaste tube. Did you know that most astronauts lose weight when they travel due partly to the fact that the foot is so unappetizing. 
And the horror of the food was revealed in 1993 when a French astronaut, Jean-Pierre Haigneré, came back from a trip to Russia's Mir space station and reportedly exclaimed everything in space went well except the food.
Alain Ducasse to the rescue preparing sumptuous meals for French astronaut Thomas Pesquet and the crew of the International Space Station, who left on April 23rd on the Alpha mission.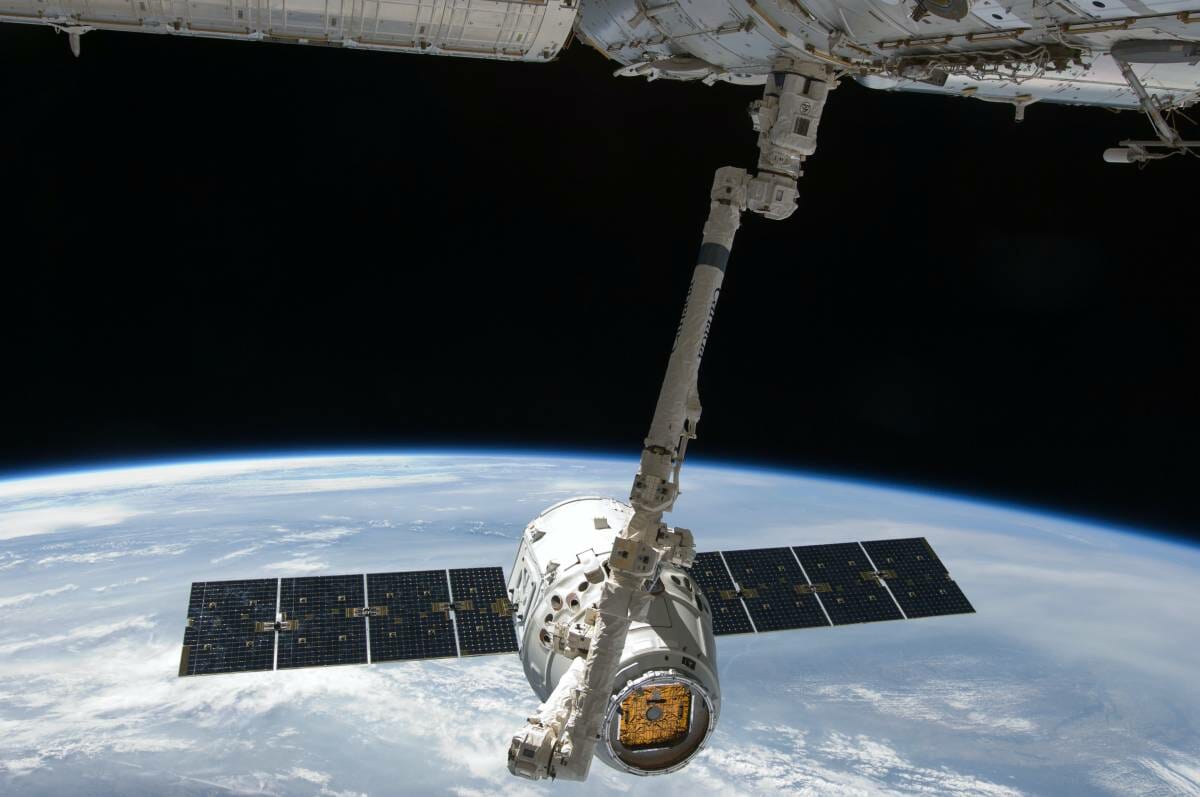 The European Space Agency astronaut was assigned to the second operational flight of SpaceX's Crew Dragon spacecraft. This is Thomas' second mission to the International Space Station. And this time Alain Ducasse worked with the European Space Agency in advance on just this challenge – to spoil the astronauts with gourmet cuisine on special occasions. They will be 197 days in space and amazingly no more toothpaste tubes filled with bland apple sauce but a menu almost worthy of the Principality's three Michelin star restaurant. And "yummy" the astronauts at the space station will be able to have simple treats too like eating ice cream on occasion. Reportedly not far from 100 menu items have been created. Lucky star-gazers in more ways than one, including gazing at Michelin stars!
Take a peek and salivate at these menu items: 
•
a lovely lobster, with some quinoa, with a lemon condiment
,
•
a
balsamic vinegar reduction added to a low-temperature cooked salmon
.
This is a far cry from what pioneering astronauts Yuri Gagarin and John Glenn had to subsist on. 
A Sprinkling of Advanced Science  
And there are at least two other ace teams working on Space flight gourmet cuisine. There is Michelin starred chef Thierry Marx who insists on winning the battle to deliver those rich wine sauces so loved by French gourmets. How does he do it when alcohol is prohibited? It's all very scientific – after making the wine sauce the alcohol is removed using a spinning evaporator. 
If you think these techniques just crop up, they don't. It can take ten years and many failed baguettes to come up with a winner. Scientists may have figured out how to create a Covid vaccine but they still haven't conquered making a decent baguette! Even the containers for the food take years of evolution in the design. 
It boggles the mind to think that a light particle of food can "gum up the works" if it accidentally floats into some priceless equipment on the spaceship. 
So even cooking at "warp speed" it takes Maestros like Alain Ducasse, working with the National Centre for Space Studies (CNES), six months to come up with a recipe that will have to run the gauntlet of all the safety checks.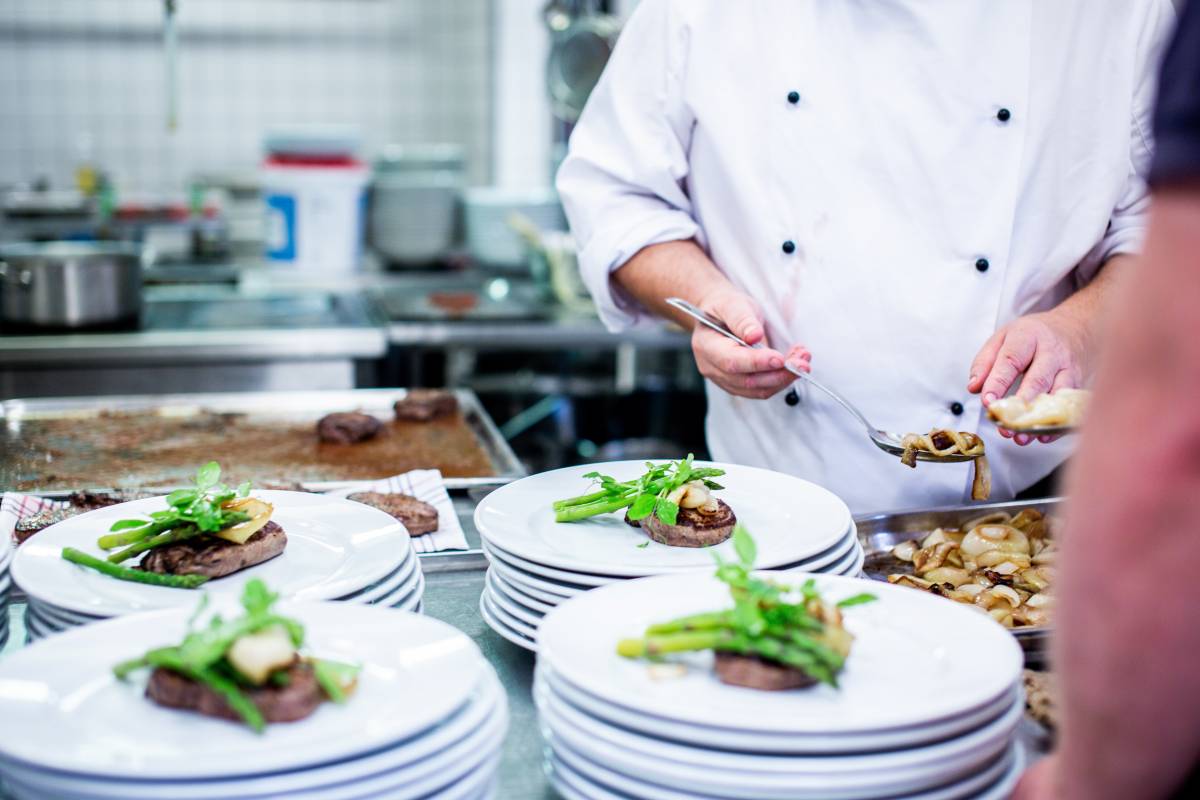 Experts like Raphaël Haumont a professor of physical chemistry at the University of Paris-Saclay, and chef Thierry Marx at the French Centre of Culinary Innovation roll up their shirt sleeves and toil away designing meals which just require Astronauts to inject water into plastic bags to rehydrate dried foods. A forced-air convection oven heats other dishes. And "hey presto" a gourmet meal. 
Menus Redolent of Louis Quinze, Monte Carlo 
And the result of all the efforts over the years from the teams involved is reportedly certainly looking almost like a Louis Quinze menu: 
•
Tandoori buckwheat, radishes and pearl onions; 
•
Cod with Camargue black rice and
piquillos
; 
•
Breton lobster,
quinori
brio with seaweed, lemon condiment from
Menton
; 
•
Burgundy-style beef cheeks, carrots and mushrooms; 
•
vegetarian options like carrot clafoutis with smoked paprika and quinoa cooked with saffron broth and vegetables or a sweet and savoury kale salad
;
•
c
lafoutis with pistachio and morello cherries;
p
ieces of melting apples
.
And for the gourmand with a taste for desserts a flourless, gluten-free chocolate cake or almond tarts with caramelized pears. Even Servair from Air France are coming up with delights like crepe suzette in a special pouch. 
So if you want to be spoiled, how about volunteering for a mission to Mars. Even the social side has been under the microscope. Gourmets like to sit around and enjoy other gourmet's company while eating. In Spaceships with zero gravity there's a table but no chairs – so the experts designed footholds so you can congregate but don't suddenly do a floating somersault while devouring that tasty lobster.