Latest news
Grimaldi Forum Inaugurates Stunning Ravel Terrace
On Tuesday 1 December, the Grimaldi Forum officially inaugurated the much-anticipated Ravel terrace: a 600 m2 platform with a stunning view of the sea and the future Anse du Portier district. The Ravel terrace is the Grimaldi Forum's newest attraction, a refreshing and optimistic space unveiled at the end of an especially tough year.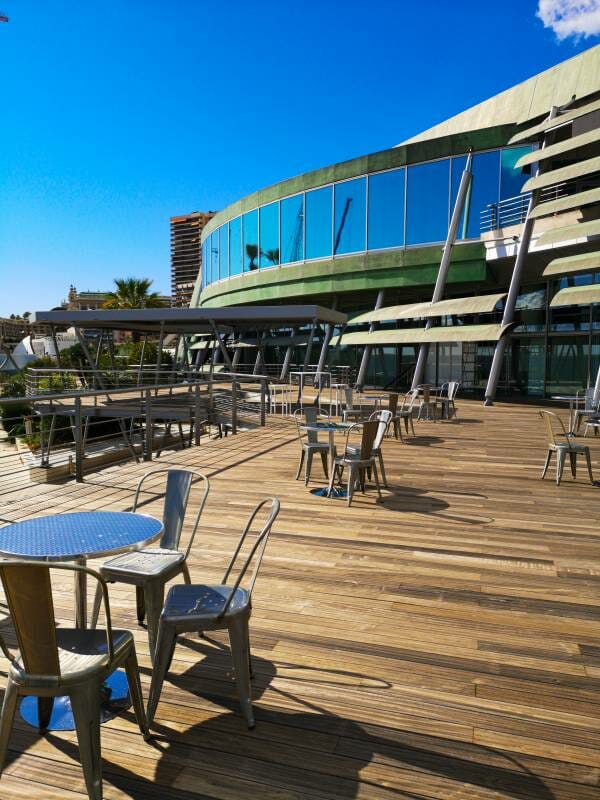 HSH Prince Albert II and many other Monegasque personalities, including Minister of State Pierre Dartout and President of the National Council, Stéphane Valeri, took part in the Grimaldi terrace's inauguration.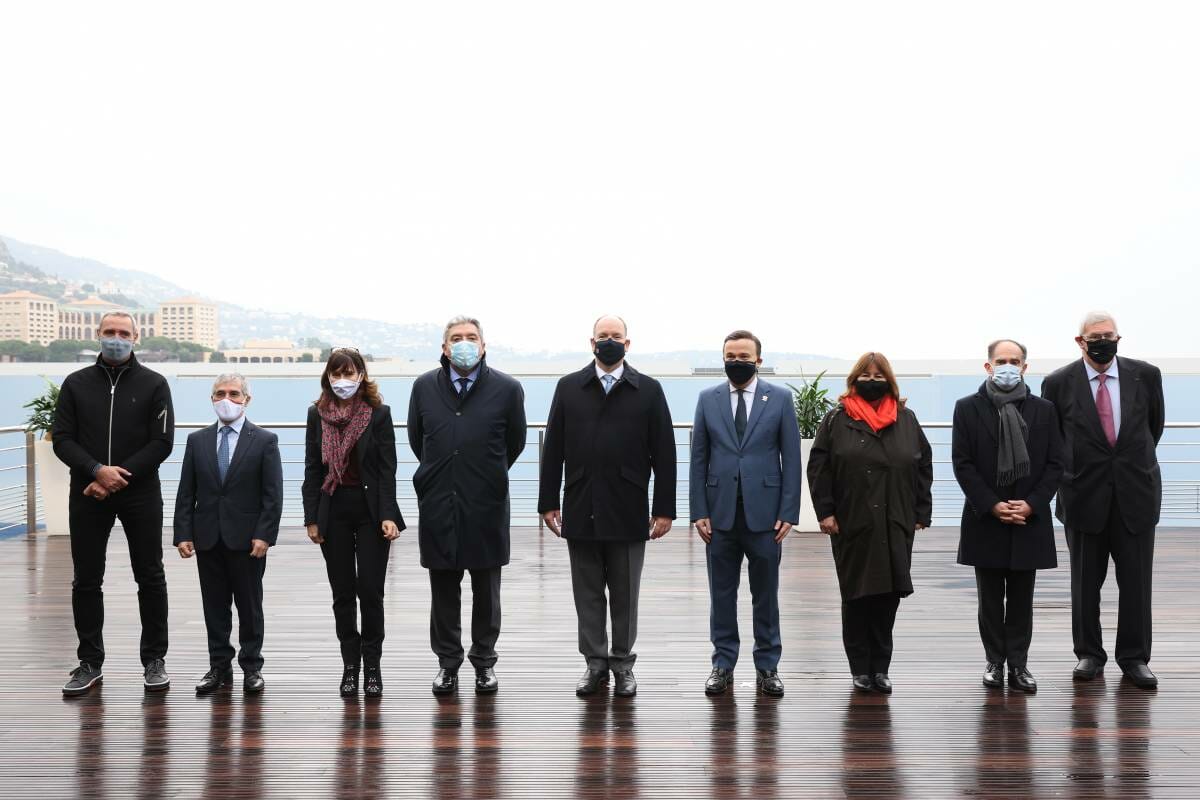 The Ravel terrace provides a breathing space outside of the Espace Ravel, the main 4,000 m2 exhibition hall. The terrace is also accessible via an external staircase from the Le Génois space, located on the second level of the building.
"It seems to have always existed as it has found its place naturally… it is a very beautiful birthday present for our 20th birthday, its has multiple assets and offers us great prospects," said Sylvie Biancheri, Managing Director of the Grimaldi Forum. Facing the sea, the new terrace has limitless possibilities and would be the ideal place to set up a dedicated lounge, networking spaces, events, buffets and outdoor cocktails for up to 800 people standing. It was carried out with architectural coherence in mind by Frédéric Genin, one of the Grimaldi Forum's two architects.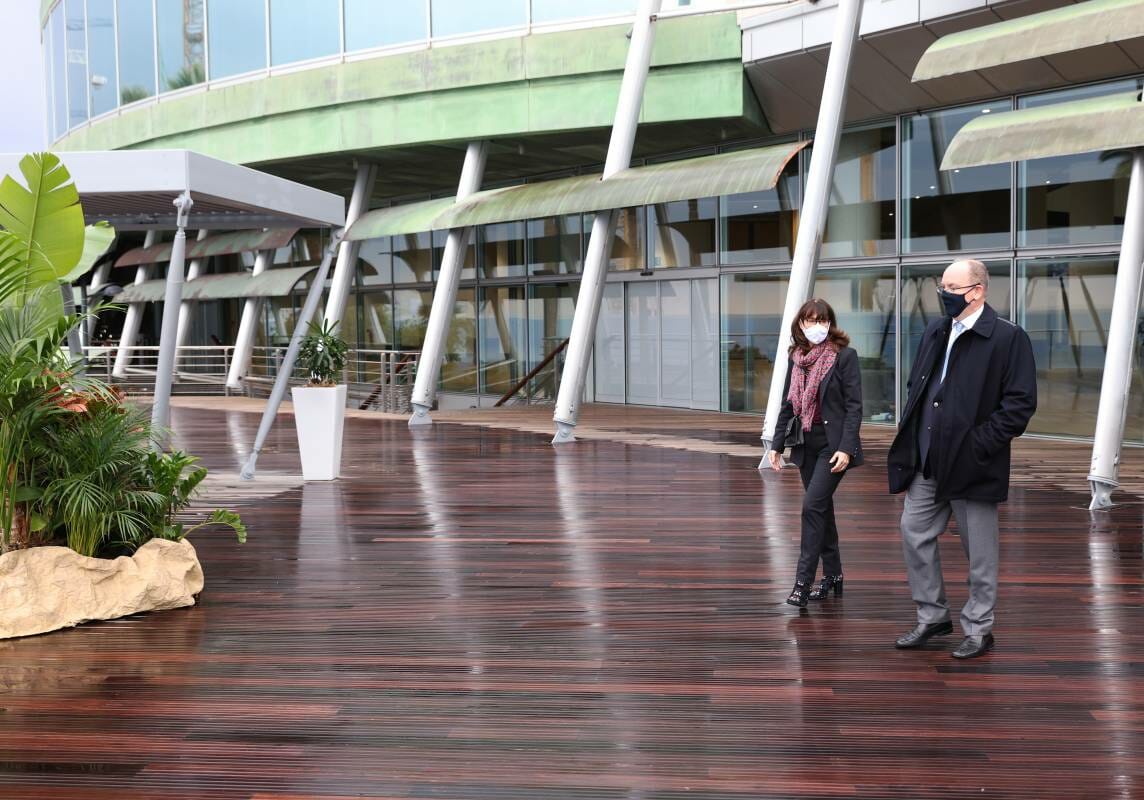 The outdoor space gives Grimaldi Forum customers the opportunity to make the most of out of Monaco, with its Mediterranean climate and sunshine 300 days a year. It also allows the Forum to regain its view of the sea (which was temporarily lost by its famous esplanade on the Principality's offshore extension project).
The culture centre can now look forward to expanding into Monaco's offshore urbanization project, which will increase its exhibition capacity by 50% and be operational at the end of 2024.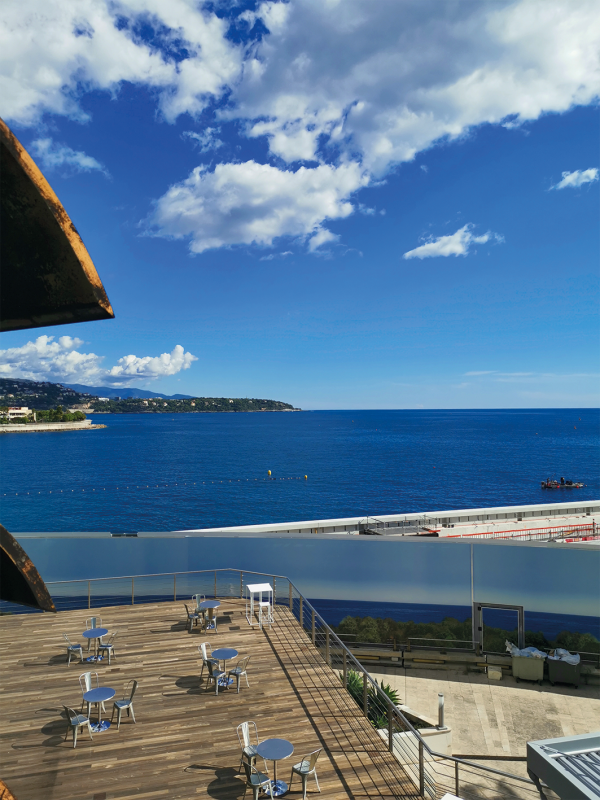 The Ravel terrace will surely help the Grimaldi Forum sustain the success it has been enjoying in recent years. Just before the pandemic hit, the Grimaldi Forum had record-breaking activity in 2019, with 290,000 visitors, nearly 120 events and only 13 days of vacancy.
It's the perfect gift to Monaco after a difficult year and sends a message of hope for a happy and healthy 2021.