Latest news
Grimaldi Forum: "The Golden Treasures of the Pharaohs" opens the doors to the most intriguing side of the Ancient Egypt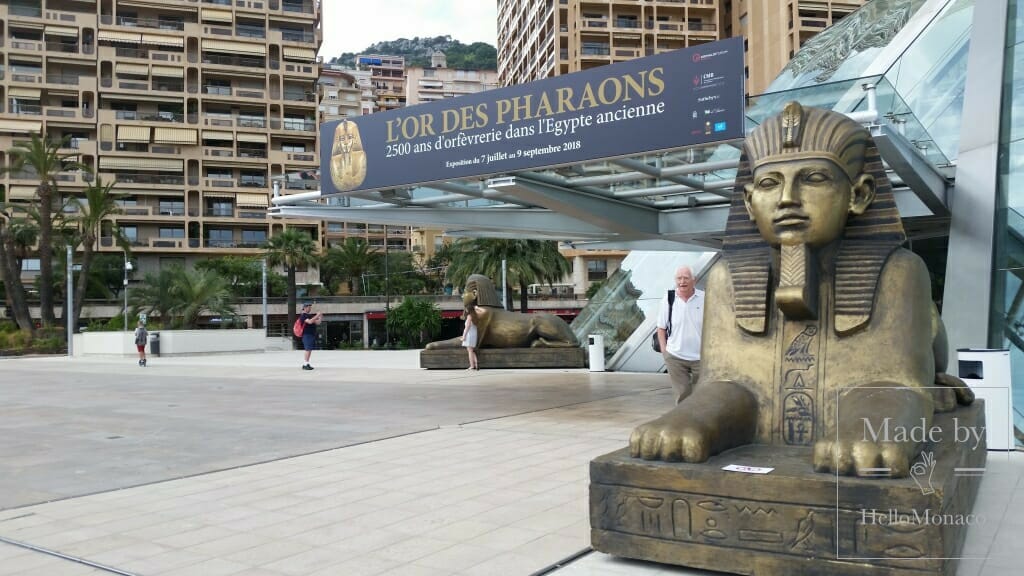 «Following the great success of the exhibition 'Queens of Egypt', set up ten years ago at the Grimaldi Forum, I am proud to host a special delegation from Cairo and the curator, the renowned Egyptologist Christiane Ziegler (director emeritus of the Department of Egyptian Antiquities of the Louvre Museum), who have been contributing for two years to achieve this extraordinary collection to a high level». Sylvie Biancheri, General Director of the Grimaldi Forum, inaugurated last Friday (6th July 2018), with these words, the 2018 summer greatest event, in the presence of the international press.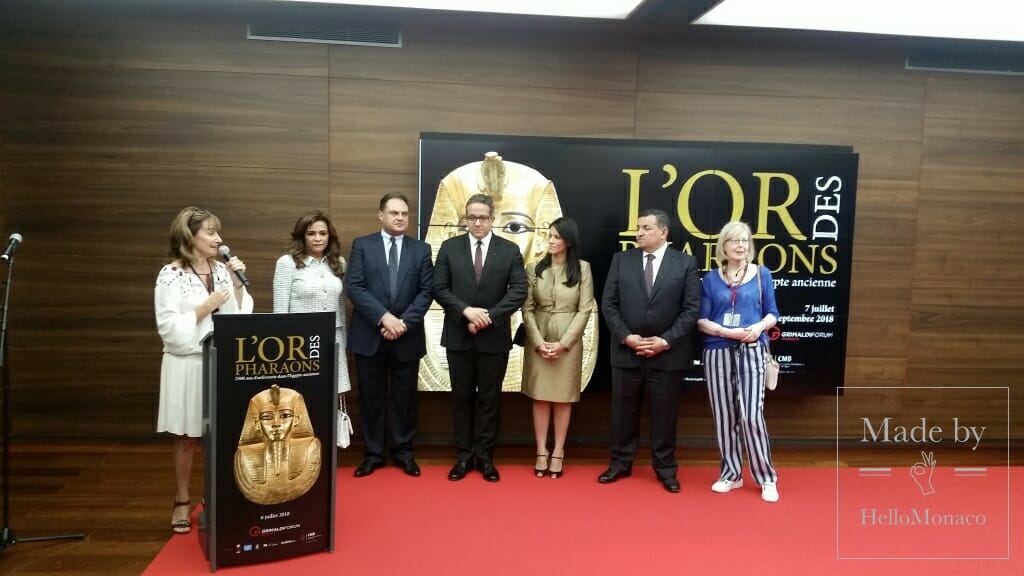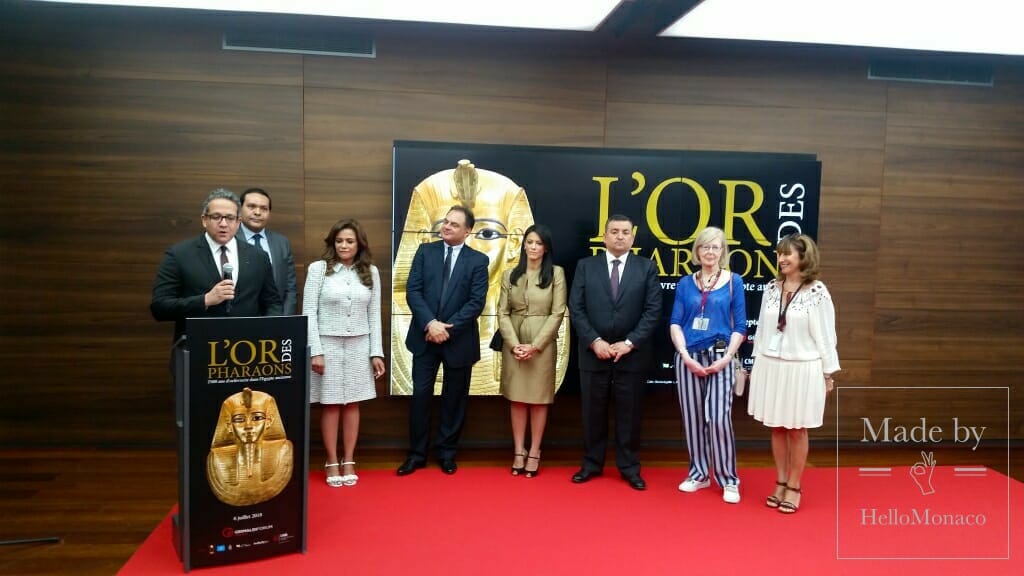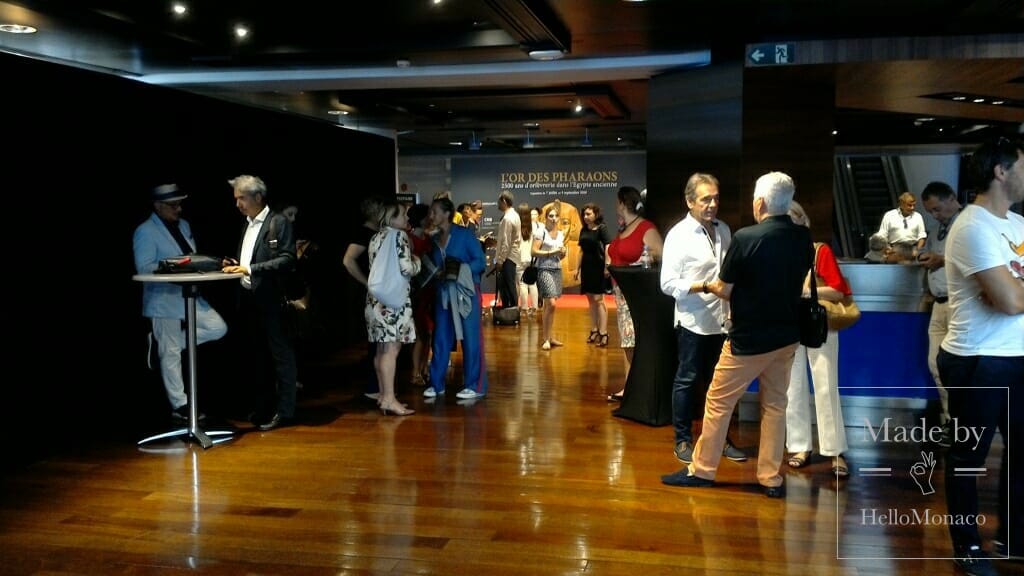 «'L'Or des Pharaons' (The Golden Treasures of the Pharaohs) was not chosen at random but it corresponds to an exceptional collection of Ancient Egyptian art not to be missed», pointed out Mrs Biancheri.
A team of distinguished guests from Egypt, among them H.E. Khaled Elanany, Ministry of Antiquities, H.E. Rania Elmashat, Ministry of Tourism and H.E. Ehab Badawy, Ambassador of Egypt in the Principality of Monaco, honoured the audience with their presence, waiting for the meeting with H.S.H. Prince Albert II of Monaco on Friday evening. «It is a great pleasure to enjoy this selection of ancient Egypt masterpieces in the Principality strongly wished by the Egyptian Government that is committed to fight against terrorism also through our culture and heritage, influencing civilization for all humanity», highlighted H.E. Elanany.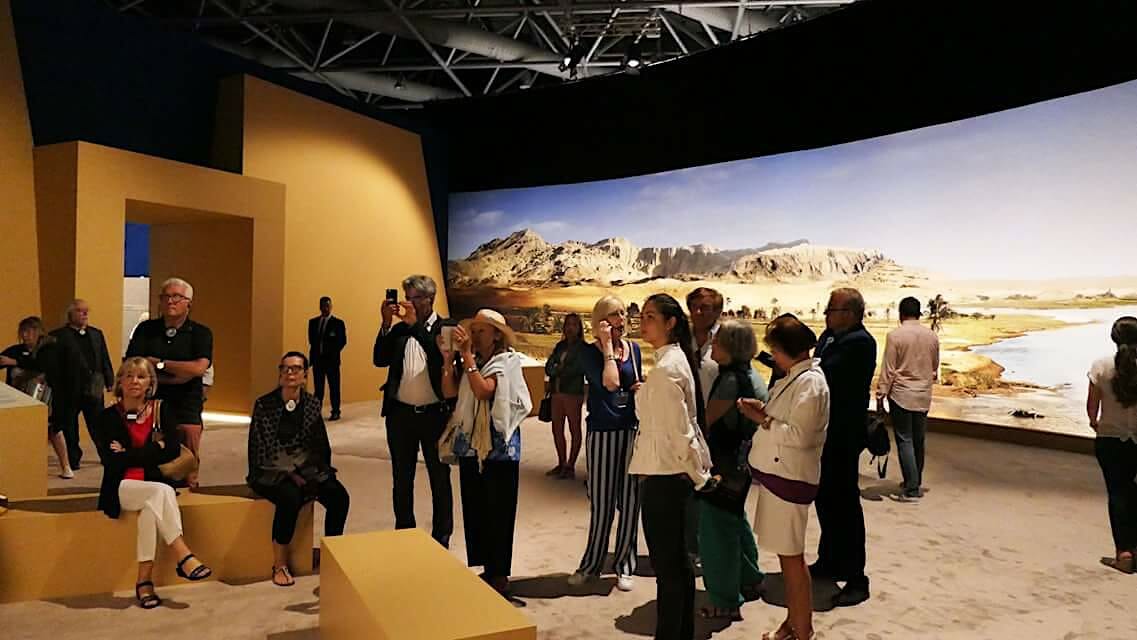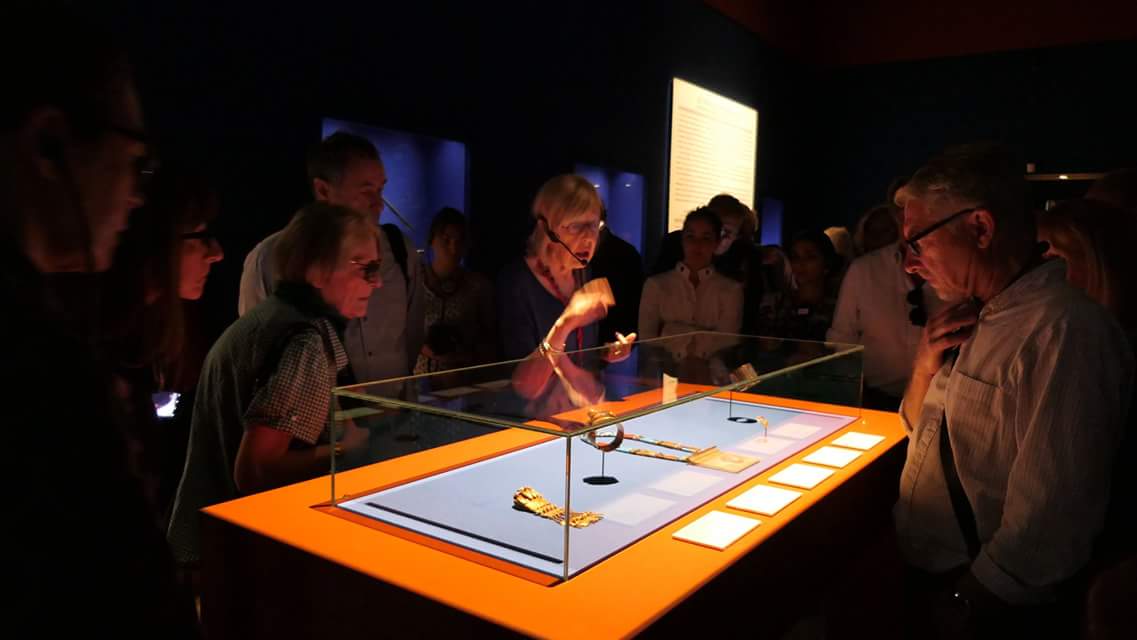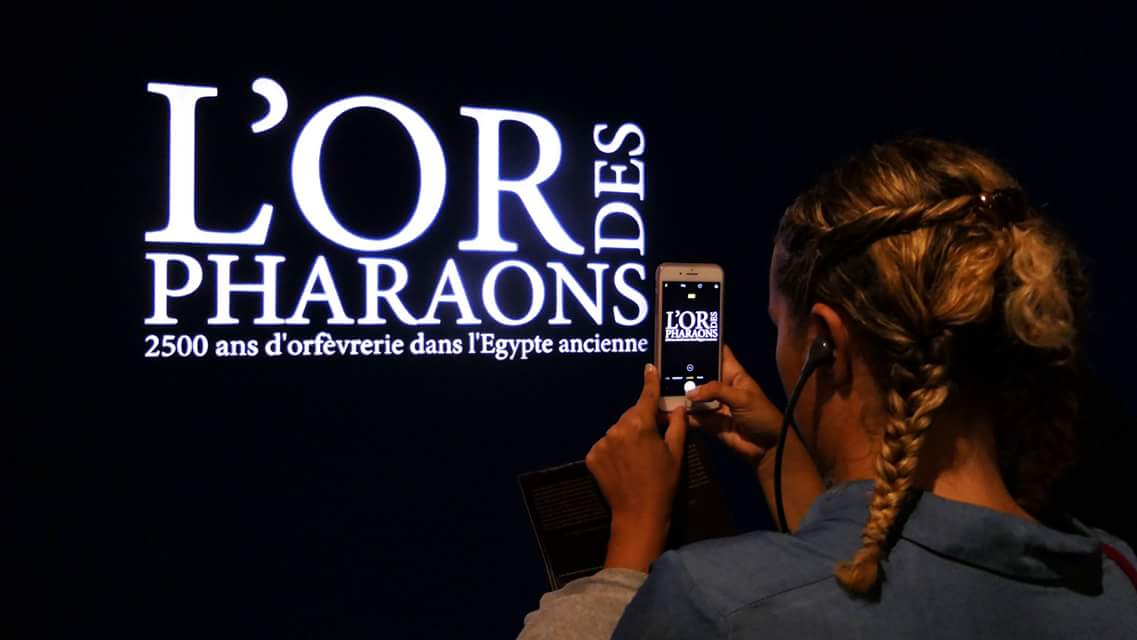 Over the past three years, in fact, Egypt has launched a renovation project aimed at redesigning the Egyptian Museum in Tahrir Square (Cairo) and creating the brand new Great Egyptian Museum (GEM) which will be opened in November 2018 close to Gyza Pyramid complex, the largest Egyptian gallery welcoming the entire Tutankhamun treasure.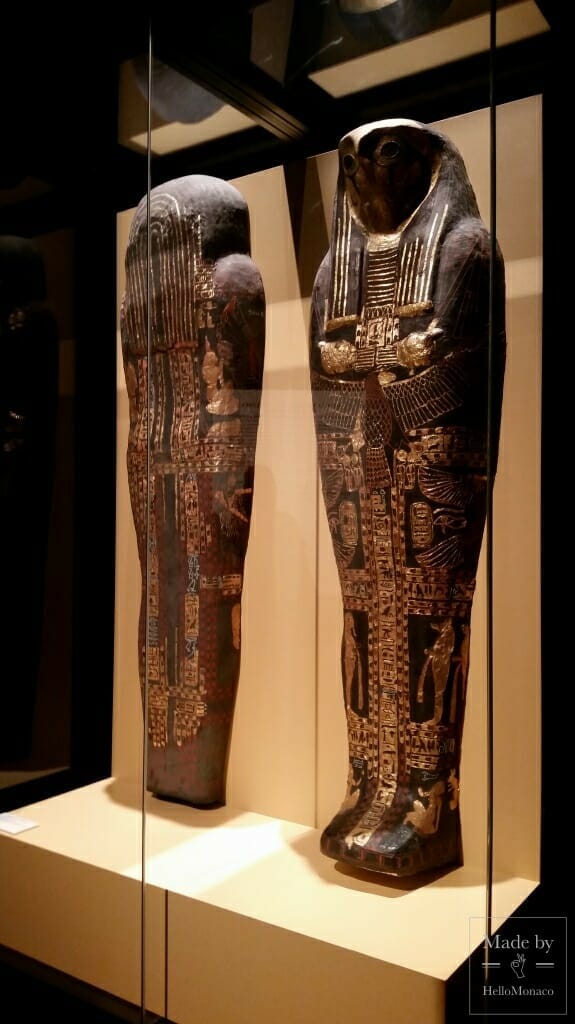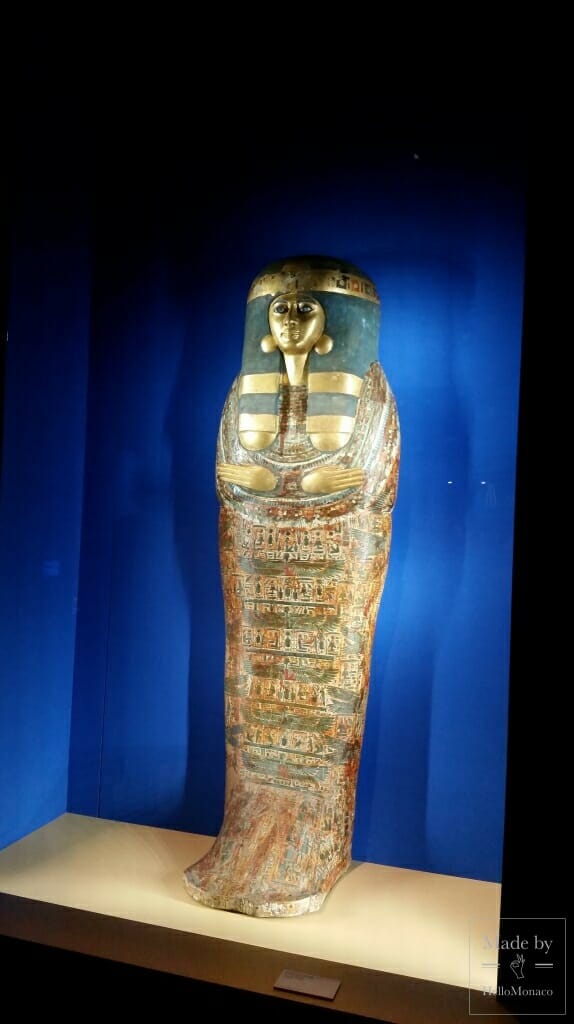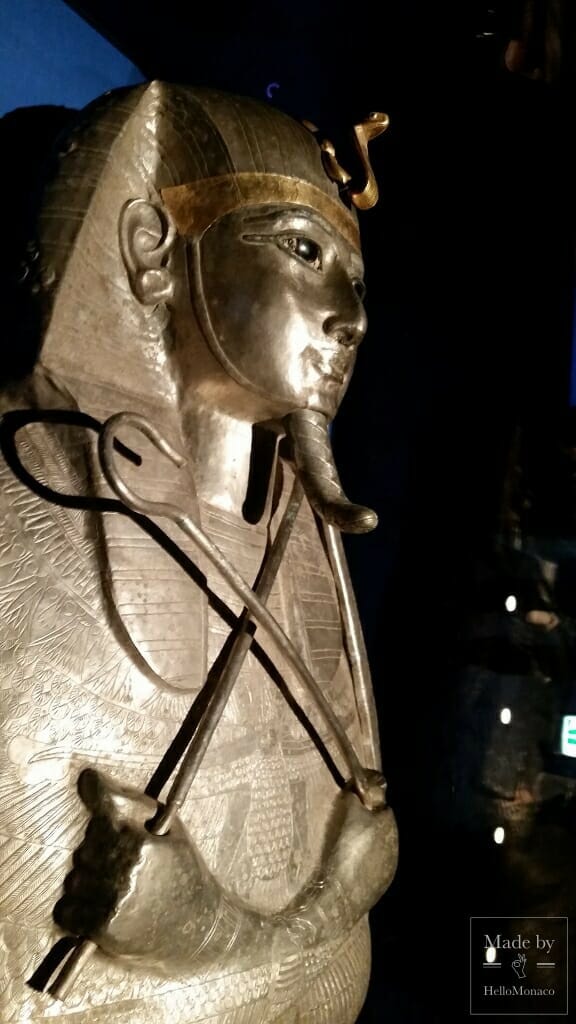 Over 150 Egyptian masterpieces, from Cairo and major museums in Austria, Belgium, France and Italy other than private collections, are shown to the public in an innovative multimedia setting which will cover twenty-five centuries of Egyptian goldsmith era, including some jewelry and artifacts that had never left Egypt before, as proof of very good relations between the Principality and Egypt. Refined treasures, most of them part of grave goods, results of highly-skilled-techniques interlinked with Ancient Greek and Mesopotamian art, invite the visitors to embark on a historic journey to the discovery of Pharaohs and their courts with special sections dedicated to gold manufacturing techniques and tomb profanation. Last but not least, the treasures of Tanis found by Pierre Montet in late 1930's are the Expo's milestone.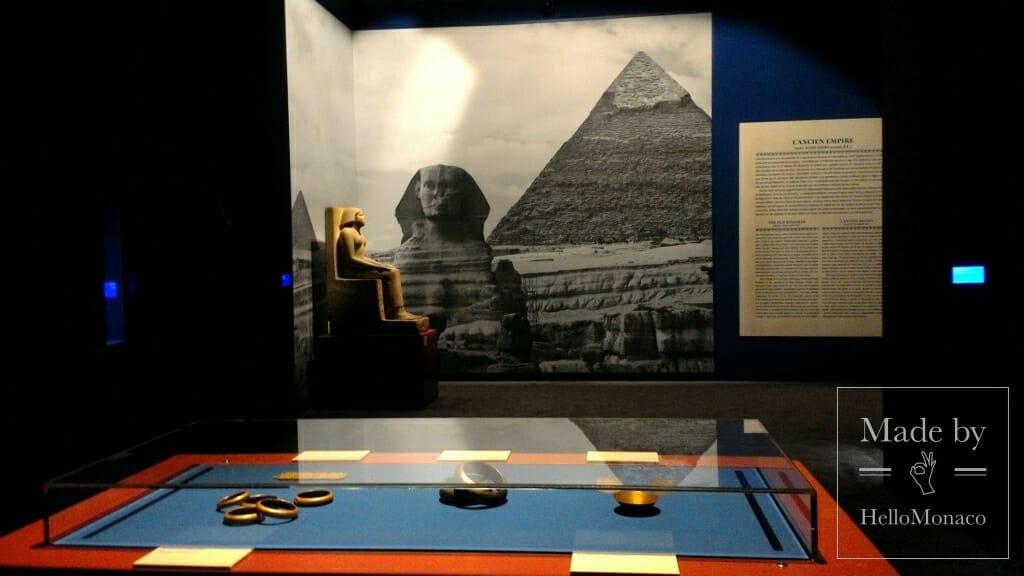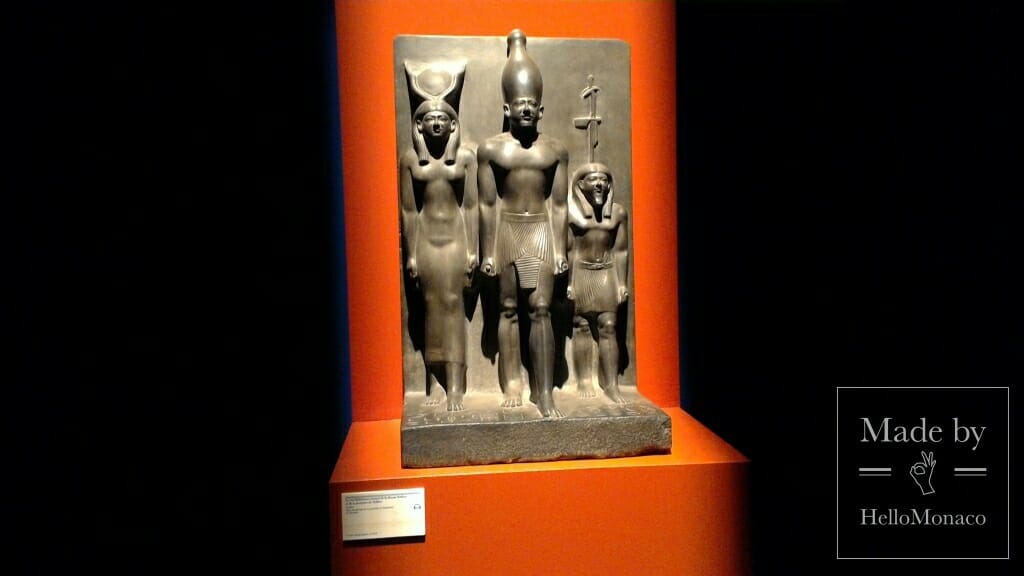 A set of bright colours, made by a delicate combination of gold, precious and semi-precious gems, always surprise for their modern design and little details. But what does the Grimaldi public feel about this exhibition? Hello Monaco made a little survey at the openings on Saturday 7th July 2018.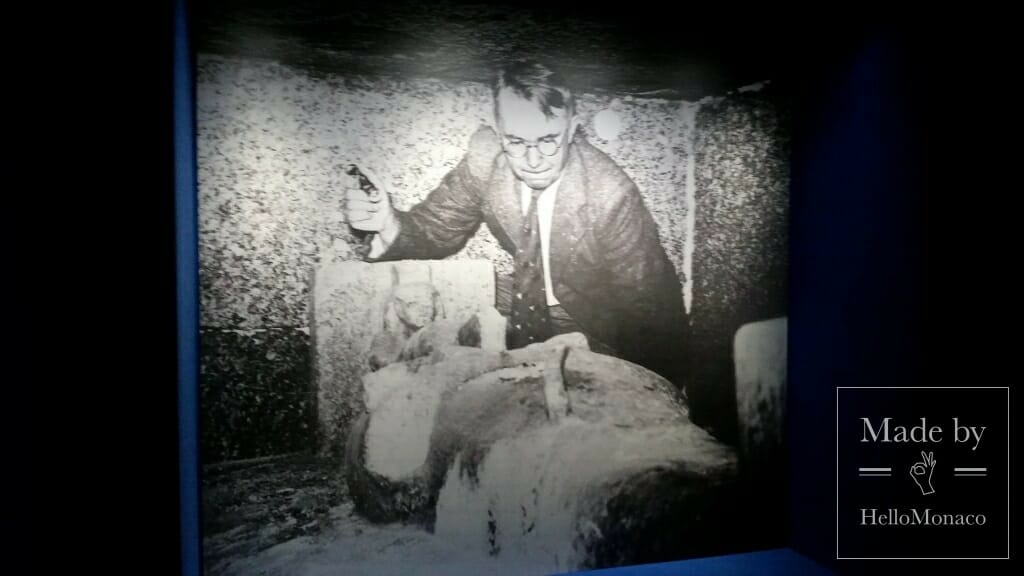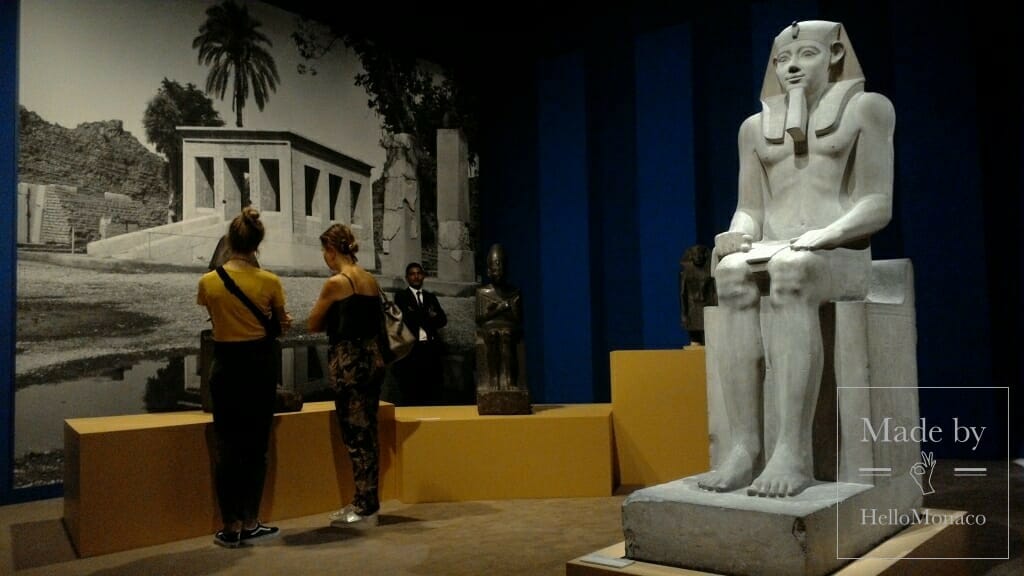 «The setting-up is very refined and all the artifacts are of high quality and very well-preserved», underlined Simona and her husband from Cuneo (Italy). «Being fond of the Ancient Egypt, although I have never visited the archaeological sites, I am enthusiast about this exhibition, so handy from where I live; I have particularly appreciated all the statues on display and the setting decorations which highlights the masterpieces», pointed out Jocelyne and her husband from Nice who were both excited to get the chance to admire such refined works of art that close. Something you can usually see on TV documentaries or on photo reportages, only. A really positive impression was confirmed also by Nicole, from Paris, who was particularly impressed by the refinement of jewelry considering their antiquity.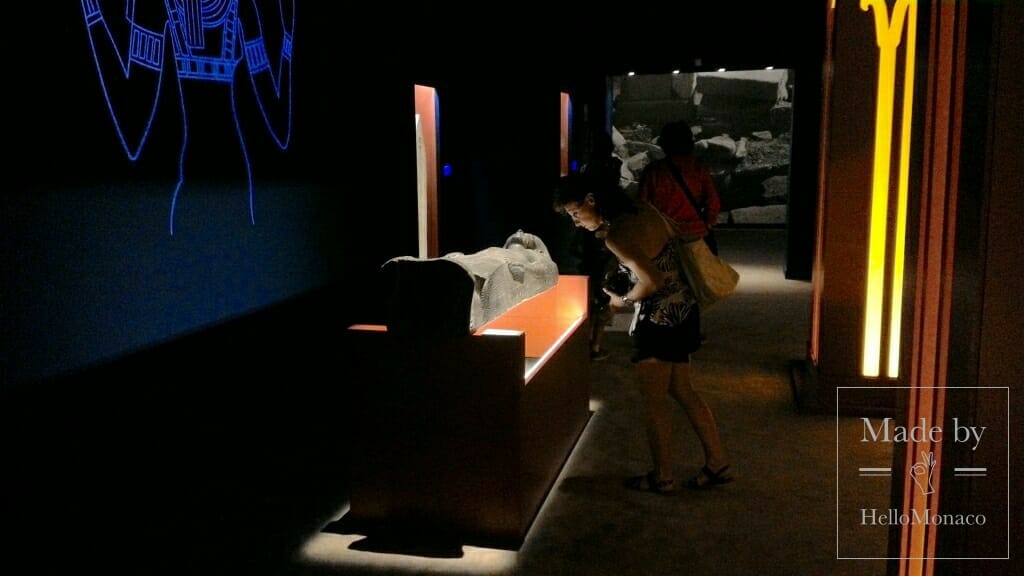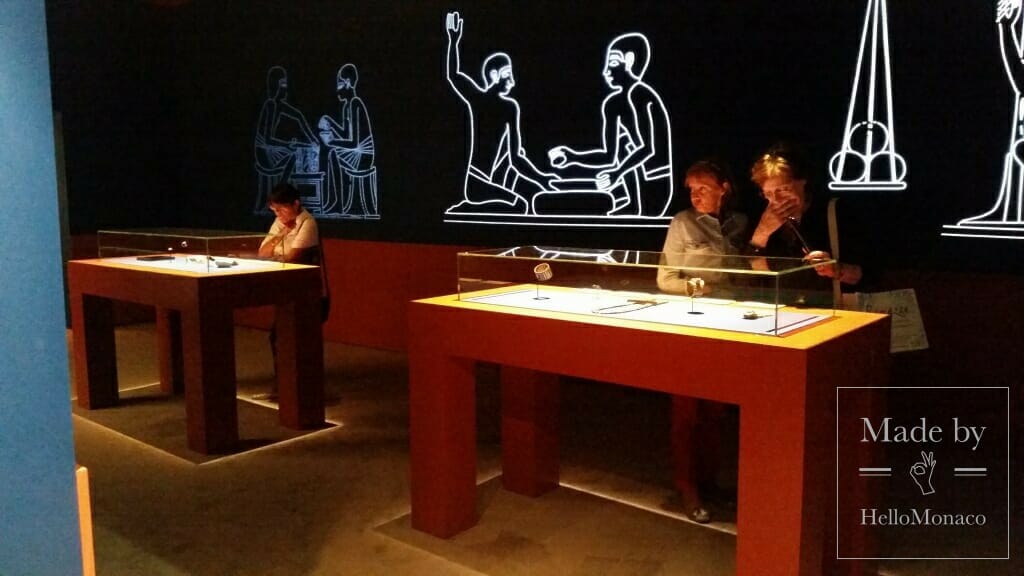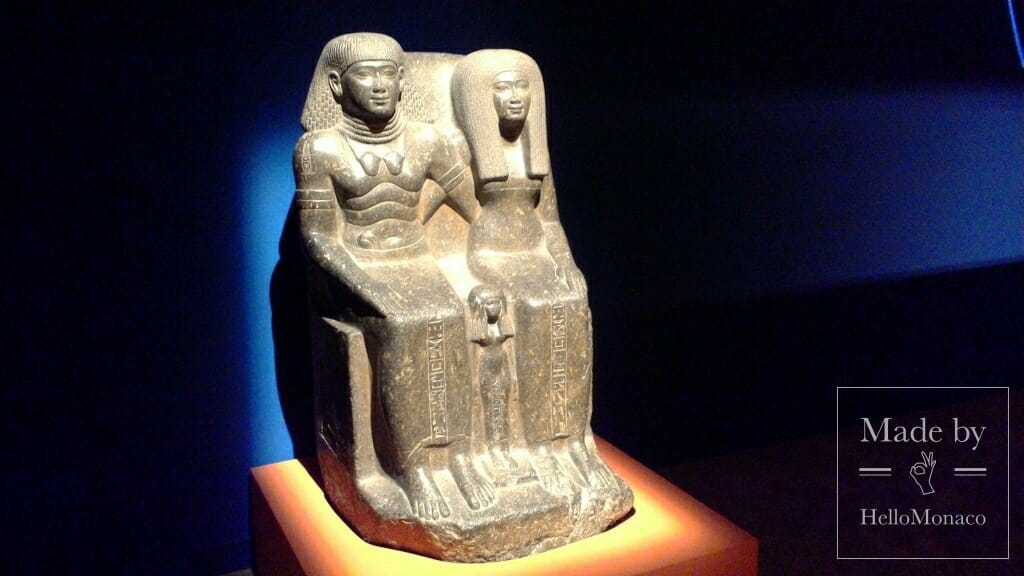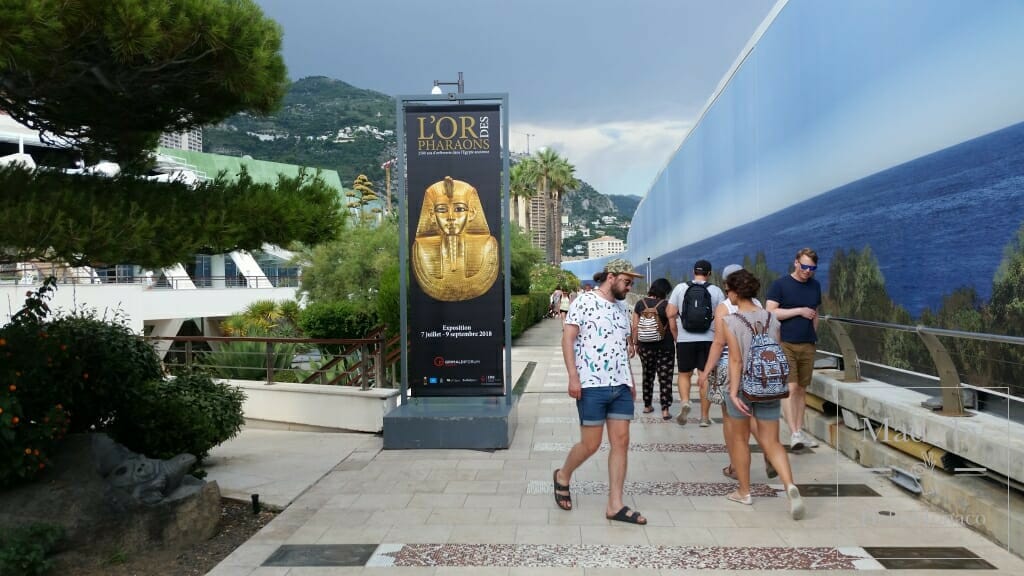 «We are visiting Nice and the Côte d'Azur; today we spent the whole day in the Principality; we saw some advertisements about this exhibition and so we decided to come. It was very interesting and educational, especially for my daughter who has recently studied the Egyptian history at school», concluded Sharla from Vancouver (Canada).