Latest news
Heart-Ache for Leclerc as an Engine Failure Robs Him of an Almost Certain Win in the Spanish Grand Prix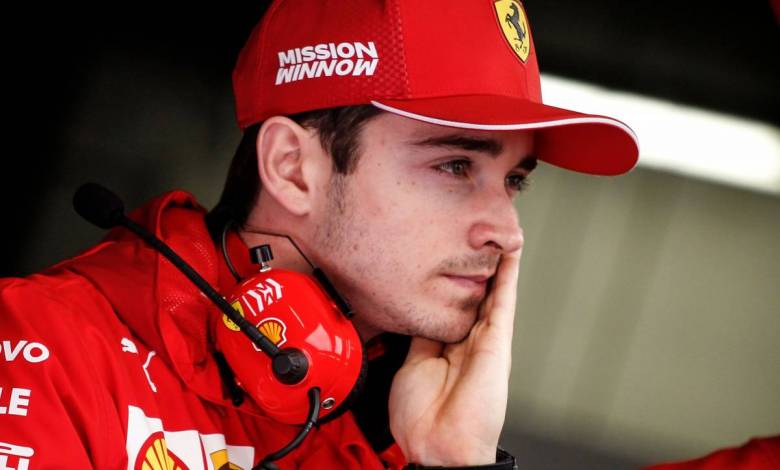 Just before the Monaco Grand Prix it is a heart-breaker for Charles Leclerc in Spain. If there were any justice he should have come away with a clean 25 points in Barcelona and a clean 25 point lead overall, a full race-worth of points in hand. He started in fine form winning pole position for this sixth round of the 2022 Formula 1 World Championship, recovering well from an early Q3 spin.
Charles had been preeminent from pole pulling away with a 12 second lead until his race collapsed with an unforeseen power unit failure just in the middle of the race on lap 27. 
That has cost him the first place 25 points in the Championship race. Even granting Verstappen second place with 19 points, Charles would have added a net 6 extra points to his overall lead in the World Championship. 
So the end result is that Leclerc's 19-point lead in the drivers' championship has switched to a six point advantage in Verstappen's favour after six meetings with 16 races remaining. Calamity! Ferrari has no explanation so far as to this engineering failure. 
Meanwhile, Verstappen who was not having the best of races profited from Leclerc's misfortune. The Dutchman had taken to the gravel after an unusual error, exacerbated by high tail winds into turn four as he lost the rear, dropping him to fourth early on. He also had to deal with a DRS problem that meant he had difficulty passing Russell's Mercedes. It was all good for the spectators though because the resulting close-contact battle through turns one to three was a barn-burner.
Verstappen and Red Bull, plugged away determined, team orders allowing Verstappen an easy overtake of team-mate Perez who is reported to be not too happy about it. Finally Verstappen secured the victory, a one-two for Red Bull with Perez second. The Dutchman did however admit that Red Bull were off the pace of Ferrari this weekend and that Leclerc was pulling away before his unfortunate retirement from a healthy lead.
Going into Monaco after Spain, Ferrari have now got to be wary of a reinvigorated Mercedes who have put a package of upgrades to work on their car. Up to now the surprise of the season has been Mercedes poor performance. 
Mercedes' turned things around during this Spanish Grand Prix and showed the team had probably the fastest race car on the day.
Their George Russell finished third. However, Lewis Hamilton was the story of the race putting in a magnificent performance as he recovered from a first-lap collision with Kevin Magnussen to finish fifth, despite a power unit problem in the final laps.
The title remains a long-shot for Mercedes but Hamilton was ecstatic with his comeback drive, noting that Mercedes could yet pull-off multiple victories.
Strange Reported Bet that Failed
A famous Canadian musician and rapper was reported to put a huge bet on Charles Leclerc to win the Spanish GP. Leclerc being forced to retire from the race means that the musician lost hundreds of thousands of euros. Apparently it was his first F1 bet – possibly his last! 
Everything on the Line in Monaco
The Monaco Grand Prix is shaping up to be a thriller with Leclerc and Verstappen now in a close dual for the World Championship. And dark horse Hamilton with the vastly improved Mercedes could well be the spoiler. Realistically it is anyone's Championship at this point with 16 races to go. 
That Monegasques and Ferrari will receive a joyous May present in the Monaco Grand Prix next week. The whole world will be watching as we cross our fingers for a Charles victory.