Sport
Charles Leclerc Retains his Lead in Formula 1 with a Second Place Finish to Verstappen in Miami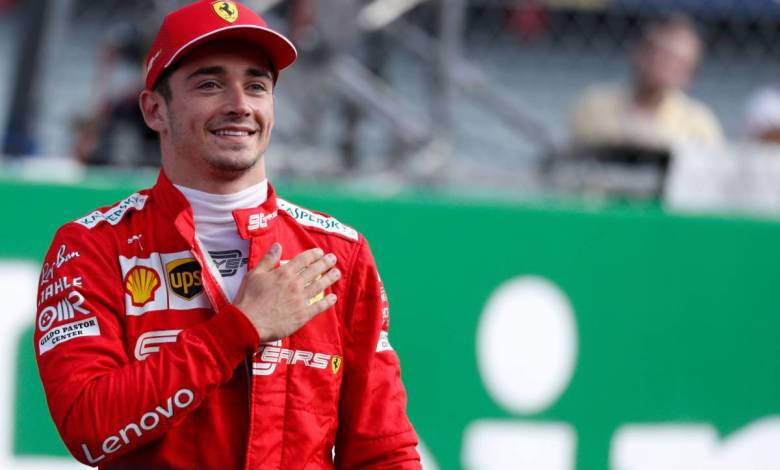 With the US market ever more clued into Formula One, the inaugural Miami Grand Prix this weekend brought the names of Charles Leclerc and Max Verstappen front and centre to the excited US fans. Monaco, its Monegasque ace and Ferrari are now more than ever brand names in the United States. It all started in Qualifying which Leclerc led to ensure an all-Ferrari front row, a one two with Sainz. They were ahead of Verstappen who made a costly last-lap error dropping him from winning pole to third. 
Starting from pole in the main race on Sunday, Leclerc managed to hold his lead into turn one, but not content to be behind the Ferraris Verstappen in the Red Bull made his move immediately, storming up the outside of Sainz in a lightning maneuver to claim second place. Verstappen had split the two Ferraris and now had Leclerc directly in his sights. 
Leclerc leads the Championship but it is too early in the season to predict the finale and the battle with the current world champion Verstappen in Miami sets the tone for the 2022 overall contest. 
The two title contenders ended up virtually in a race of their own with Ferrari and Leclerc under intense pressure for the next eight laps. 
As soon as he got into DRS range of Leclerc (enabling him to reduce drag for an advantage in overtaking) Verstappen grabbed the lead at Turn 1 on Lap 9. Leclerc managed to stay in DRS overtaking reach of Verstappen for only the next couple of laps but then fell back with a costly error losing over a second with a front-right lock up into Turn 17 on Lap 12.
Verstappen meanwhile was having a superb race. He was in the "zone" making no errors dictating the race in an improved Red Bull machine. 
Verstappen's lead over Leclerc had increased to an impressive seven seconds after the Lap 25 pitstop cycle. Sainz was a distant third, 5s ahead of Perez.
The race looked as if it was settling into a predictable one two Verstappen and Leclerc – with the leader uncatchable. 
Nothing is predictable in Formula One except the unpredictable as cars hit each other. First Alonso hit Gasly at Turn 1 on Lap 39. Then Gasly ran wide at Turn 7 on the following lap, and was hit by Lando Norris. That sent the McLaren spinning out of the race with its right-rear tyre flying off. 
10 Exciting Laps To Go 
Fortunately for the fans and Charles Leclerc and with the safety car coming out the leadership bunched up again. Now the Dutchman, Verstappen, was in Charles' sights. 
10 exciting laps to go with the race restarted. Verstappen lead Leclerc, followed by Sainz and Perez on fresh tyres. 
Leclerc stayed in overtaking DRS range of Verstappen. Meanwhile more accidents as Bottas ran wide and hit the wall at Turn 17 on Lap 50. Perez passed Sainz but over-ran Turn 1 with six laps to go, handing the position back. 
Verstappen and Leclerc battled it out nose-to-tail. But with three laps to go, Verstappen escaped Leclerc's final assault pressuring hard to the flag and completed his third win of the year.
The Championship is now wide-open. Charles Leclerc leads the Dutchman by 19 points but that can be overturned in just one race. And Red Bull seems to have engineered an improving car. Too close for comfort for Ferrari and Charles Leclerc but ever more exciting for the fans. 
Miami GP Results 
1: Max Verstappen, Red Bull
2: Charles Leclerc, Ferrari 
3: Carlos Sainz, Ferrari 
F1 Drivers Championship 
1: Charles Leclerc 104 points – Ferrari
2: Max Verstappen 85 points – Red Bull
3: Sergio Perez 66 points – Red Bull
The Spanish Grand Prix is next in two weeks followed by the crown jewel that everyone is waiting for in Monaco.