Latest news
Leclerc Presses Too Hard in Imola Grand Prix but still Leads in the Championship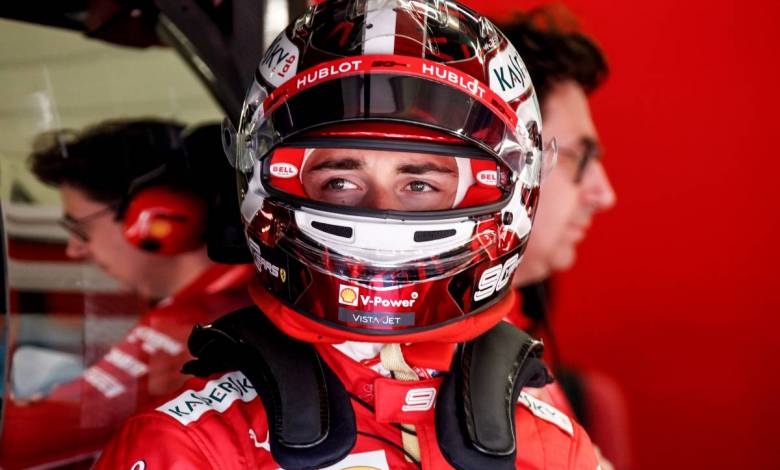 Emilia Romagna Grand Prix in Italy is Ferrari's home base, everyone eager to see their heros led by Charles Leclerc in this year's winning car. Charles Leclerc has picked up 71 points from a possible 78 so far this season, the Ferrari driver already building up a 34-point lead in the World Championship, with two wins to his name after three races. True to expectations the stands were a sea of red packed with the Prancing Horse's hugely supported fans. Extra pressure then on Charles at the Qualifying race in Imola. Extra pressure also because Max Verstappen, the current world champion was on pole at Qualifying and was determined to prevent Charles increasing his 2022 overall lead.
Verstappen lost first place at the start to Charles so things were looking bright for the cheering Ferrari fans.
But Verstappen did not lose his cool and bided his time before coming back at Leclerc and passing around the outside on the penultimate lap.
So for Sunday's race proper it was still a front-row start for Charles but sandwiched in between Red Bull's Verstappen on pole and Perez – with Ferrari's Carlos Sainz starting fourth.
And though Verstappen trails Charles this year overall he is still dangerous having won both grand prix races in which he has finished this season, and now also Saturday's Qualifying sprint race at Imola.
A downpour prior to the start of the race on Sunday threw an ominous cloud over the contest about to take place.
Indeed it was a bad omen for Ferrari as Red Bull's Max Verstappen dominated the wet, then the later dry course at the Emilia Romagna Grand Prix to boost his title retention hopes as rival Charles Leclerc sacrificed third place with an uncharacteristic error.
The Ferrari driver was pressing hard to try to pass Verstappen's team-mate Sergio Perez for second place after a late pit stop when he completely lost control at the Variante Alta chicane.
Leclerc was then forced to pit for a new front wing and fresh tyres and ended up demoted to ninth from his third place. Even with a valiant effort from then on he could only recover to sixth.
The episode enabled Verstappen to go from 45 points behind Charles to 27. This moves him up from fifth in the championship to second place and now dangerously close and ready to turn the tables on Charles in the next Grand Prix in Miami.
To make matters worse for Ferrari, they experienced a disaster with Leclerc's team-mate Carlos Sainz on the first lap when the Spaniard was nudged into the gravel by McLaren's Daniel Ricciardo.
Leclerc's own error cost him seven points which is the difference between third and sixth places. He may well need those seven points later as his lead in the world championship narrows.
Disappointed, Charles confessed to trying too much, wanting to give his all but finishing in the wall.
It could have been worse. Take seven time world champion Lewis Hamilton. Lewis got stuck behind slower cars, was unable to pass and finished in 13th place!
Results in Imola
1: Verstappen first
2: His team-mate Sergio Perez finished second.
3: McLaren driver Landi Norris finished third.
……
6: Leclerc sixth
……
13: Hamilton thirteenth
Driver Standings in World Championship
1: Leclerc Ferrari 86
2: Verstappen Red Bull 59
3: Perez Red Bull 54
F1 now takes a two-week break before heading to Miami.