Latest news
Stolen! Charles LeClerc's "Richard Mille" Sports Watch – Worth a Fortune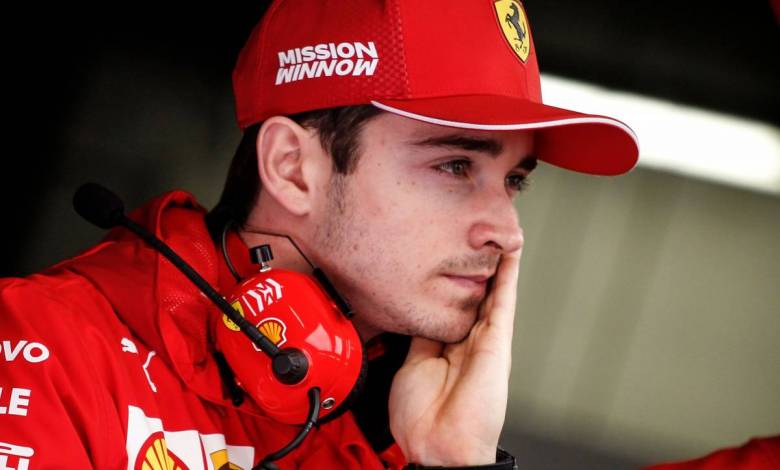 Unfortunately it happens all too often to celebrities. They are targeted by thieves and robbed. And Charles Leclerc is no exception. It is easy enough to know where he is most weeks given his Grand Prix schedule. Even the valuables he carries with him or wears are heavily publicized. Many of his followers know in particular about his splendid watch made by a luxury brand – likely it is the Richard Mille one that has been stolen. 
It is a special prototype fabricated for the Monegasque ace, a unique watch, described as flat, light, colourful and elegant but particularly suited to a professional racing driver. Adapted personally for Charles Leclerc, it would be modelled sporting Monaco's colours with white dial and a red strap. These watches can be more valuable than diamonds and emeralds with eye-brow raising prices of hundreds of thousands of euros. A similar model was sold at auction for charity for more than 2 million euros.
Not so difficult for a thief to pose as a fan and that is what it appears happened at Viarregio in Italy where he has been getting ready for the next Grand Prix on the Imola circuit on Sunday.
The attacker reportedly approached the athlete, and snatched the watch he was wearing on his wrist, before fleeing.
The main Italian press agency, ANSA, confirmed part of this story indicating that the Monegasque pilot was in this Italian seaside resort with his personal trainer. Add to that an Instagram post by Charle's trainer, Andrea Ferrari, showing an image of a street in darkness where the theft took place. In the meantime, posted on Instagram by Andrea Ferrari the municipality of Viarregio has been challenged indicating that via Salvatori – where the attack probably took place – had been plunged into darkness for several months and that it's time to fix the streetlights! 
The thief probably wished he had snatched a Patek Philippe Grandmaster Chime because that has fetched over 30 million dollars at auction. But as there has been a Charles Leclerc Richard Mille RM 67 prototype sold at auction for over 2 million dollars he just might have hit the bulls-eye anyway. 
The thief can count himself lucky he was on foot. Even the fastest getaway car wouldn't have a chance of escaping Leсlerc. Of course, we all hope that justice is served and the criminal caught and the watch returned to Charles.