Latest news
LeClerc and Ferrari lead the F1 Championship with victorious Verstappen on their heels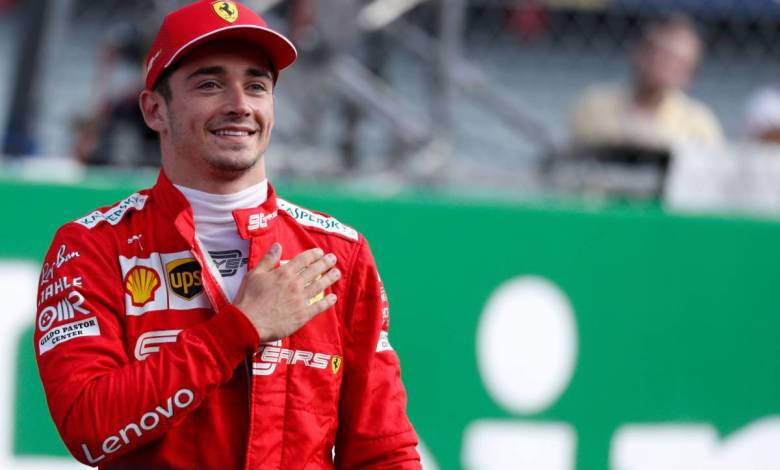 The drama-packed second Formula One Grand Prix of the season in Saudi Arabia nearly didn't take place as missile strikes and hostile drones threatened to crash into nearby oil facilities.
And the Qualifying session itself wasn't without crashes. Mick Schumacher (son of the great Michael Schumacher) lost control of his Hass racing car in a scary and spectacular crash and was taken to hospital in an ambulance, later released but having to withdraw from the race. 
Qualifying had more surprises in store as Sergio Perez for Red Bull out-performed his team-mate Max Verstappen for pole – a career first pole for Perez at his 215th attempt. 
Charles Leclerc for Ferrari was second fastest outperforming Verstappen to join Perez on the front row. 
With Charle's team-mate Carlos Sainz qualifying third just ahead of Verstappen Ferrari started the race planting themselves between the two Red Bull aces. 
Would it be enough to deny Verstappen or Perez their first wins? Would Monegasque Charles LeClerc prevail in Saudi Arabia as he had in Bahrain? 
Nicholas Latifi's lap-17 crash and less than optimal choice of when to go to the pits put paid to Perez' chances to turn his pole into a podium success. 
The appearance of the safety car gave other drivers the chance to pit themselves. It meant when the safety car left the track, LeClerc lead, followed by Verstappen with Perez down in fourth after yielding his third spot for a pit lane violation.
Would Hamilton Perform a Miracle? 
Meanwhile Hamilton in his Mercedes had been trying to turnaround his disastrous qualifying result. One can never count Hamilton out. Starting only 15th he made good progress through the field to move up to 10th by the start of lap 14, and then seventh when Mercedes kept him racing on old rubber following that lap-17 crash by Nicholas Latifi and the first safety car. He was looking dangerously like performing a miracle on snatching sixth place when he made his way ahead of Kevin Magnussen. After that, Mercedes were banking on more incidents to help Hamilton secure a free pit stop.
When the next major incident happened and the virtual safety car arrived with 14 laps to run, Hamilton was denied the stop for fresh rubber that he needed, with Fernando Alonso and Daniel Ricciardo faltering to a halt on the entry to the pit lane.
The Ultimate Battle – LeClerc and Verstappen 
When the virtual safety car period ended on lap 41 and the pit lane reopened it left the two young aces Leclerc and Verstappen to go full tilt in a tantalising battle for victory for the second Grand Prix in a row. 
On lap 42, Verstappen blasted past Leclerc at the final corner, only for the Monegasque to move back ahead of the world champion on the main straight. At the end of lap 46, Verstappen with a touch of genius fixed his Red Bull on the rear of Leclerc's Ferrari through the final bend before using the slipstream and DRS to roar past his rival on the main straight. Leclerc just couldn't catch Verstappen before the line, and the Dutch driver kept his composure to win.
So close. Disappointed with 2nd today but the fight was fun ! Let's keep pushing. pic.twitter.com/MghGqdkt05

— Charles Leclerc (@Charles_Leclerc) March 27, 2022
Verstappen claims the first victory of his title defence following this thrilling battle with Leclerc. He crossed the line only half-a-second ahead of the Monegasque, with Carlos Sainz third and pole-sitter Sergio Perez fourth.
The victory is Verstappen's first of the 2022 season, having not finished in Bahrain last week.
George Russell finished fifth for Mercedes, with Lewis Hamilton salvaging a single point in 10th place in a race for him to forget
Charles Leclerc leads the championship by 12 points to Sainz and 20 to Verstappen as we go into the Australian Grand Prix in a fortnight.