Latest news
Heartbreak for Ferrari Fans as Leсlerc on Pole Takes Second Place at their Home GP at Monza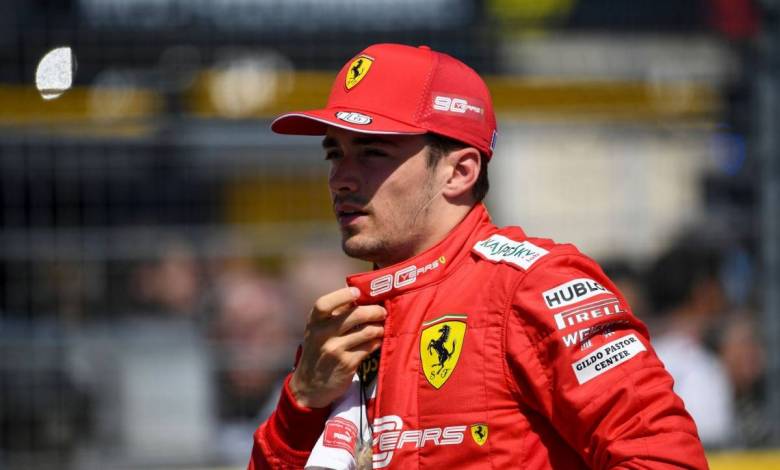 Monza started well for Ferrari. Leclerc had blitzed qualifying. This was just what he needed having been win-less in 2022 since his victory at the Austrian GP. Adding another victory at Monza was a must to keep his title challenge alive. Verstappen at 109 points ahead would be almost invincible if he took the checkered flag first at the Italian Grand Prix. That would give him a chance in Singapore, which comes after Italy, to wrap up the World Drivers Championship. 
Leclerc achieved what he came for and topped the qualifying session by 0.145 seconds over chief rival Verstappen. But the Red Bull ace had to drop five places due to a penalty for taking a new internal combustion engine. Carlos Sainz qualified third but he too had a penalty that put him at the back of the grid. 
Given those penalties, it ended up that Russell for Mercedes lined up next to Charles on Pole. 
Could the Monegasque ace repeat his last victory at Monza? The Ferrari driver had taken an emotional victory there back in 2019 one week after his maiden F1 success, when there were also sad memories of the tragic passing of French Formula 2 driver Anthoine Hubert.
Ferrari fans who packed Monza were wild with delight at the prospect. 
Could Verstappen Catch Leclerc from 6 places Behind 
Unfortunately for Ferrari, it didn't take long for Verstappen to overtake the drivers between him and pole-sitter Leclerc. Already by the fifth lap he had moved into second place ahead of Mercedes' George Russell. 
The Dutchman then took the lead as Leclerc pitted when a virtual safety car was deployed on lap 12.
Verstappen swapped tires himself on Lap 26 to hand the lead back to Leclerc. 
Was Leclerc's first dive into the pits a strategy in the hope of making his tyres last to the checkered flag? But over a 100.000 stricken Ferrari hearts sank in Monza as the Monegasque ace was forced to concede the lead and stop for a second time seven laps later. If it had been a one-stop pit gamble it had unravelled and backfired. That gave Verstappen a lead of around 20 seconds, and his victory was eventually confirmed as the race finished prematurely behind the safety car.
Hisses and boos rained down around Monza as the race finished in that way after Daniel Ricciardo had a problem stop on the track. There were still five laps remaining in which fans had desperately hoped that LeClerc could overtake Verstappen. 
It was not to be … the race was ended before the final laps could be run and it meant Leclerc, who trailed Verstappen having taken that extra pit stop, was unable to mount a challenge on his rival in the closing stages.
However it it had already become apparent, having rapidly climbed from seventh on the grid, that Verstappen had the superior speed. Ferrari admitted as such when they were questioned about their strategy after the race. Team boss Binotto tried to counter criticism saying Verstappen was so fast he would have won anyway.
The race was not without additional controversey. Questions will be raised as to why officials could not have red-flagged the race and gone for a re-start and short sprint to the checkered flag. 
Verstappen Victorious 
The result is that Verstappen leaves the Prancing Horse in its wake and now has the F1 title in sight. He wins ahead of Leclerc in Monza. Russell finished third for Mercedes with Sainz's Ferrari fourth. 
World Championship Win in Sight 
Due to the cancellation of the Russian GP, the next race is Singapore in early October.
To be crowned World Champion Verstappen needs to leave Singapore in three weeks' time leading by at least 138 points. So he would need to win Singapore with Leclerc retiring to become champion. But Leclerc surely would be a favourite to finish Singapore on the podium on a track that should suit Ferrari. The excitement continues. It's not over till it's over!