Latest news
Monaco is the Ferrari Capital of the World! What will surprise you is by how much?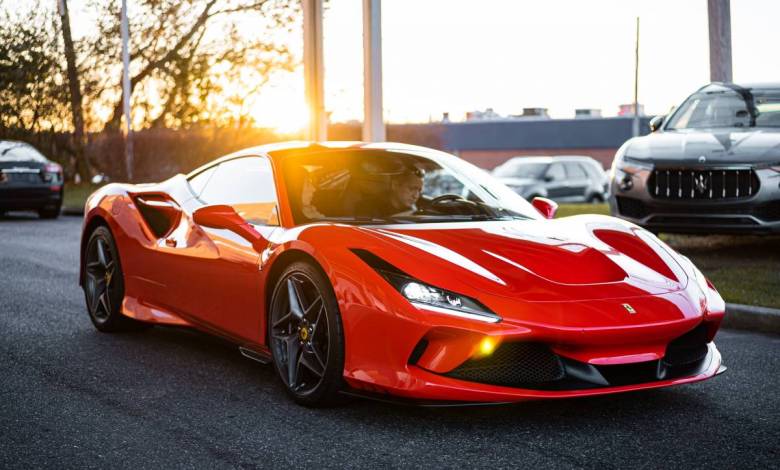 But the wise money will tell you to "Go to Monaco"! At the Monte Carlo Casino, the Port de Fontvieille or around the Palace at Le Rocher, you will probably see many of them. Last year, there were 2.86 new Ferraris registered for every 1000 inhabitants, the highest in the world. Nowhere else comes close. There are 10 times as many Ferraris per inhabitant in Monaco as any other competing country for the title. 
Who says so? 
Car Industry Analysis market research according to reports concludes that the Principality is on the first step of the podium where there are the most Ferraris sold per inhabitant in the world.
Car Industry Analysis is reported as looking at the proportion of Ferraris sold in each country. To do this, these automotive market research specialists have been picked up by the press as having studied the Italian manufacturer's sales figures for the year 2021 and have established a top 10 list of countries in which the number of Ferraris per inhabitant is the highest and has been publicized on the turbo.fr site. 
2.86 Ferraris for 1,000 inhabitants
The Principality of Monaco at the top of this ranking averages 2.86 new Ferraris registered in 2021 for each 1,000 inhabitants.
No other country can compete neither the tax havens of Andorra, Luxembourg, Switzerland, Liechtenstein and San Marino not the major countries like Germany and the United Kingdom, Austria and Belgium who are all in the Top Ten. 
A parade of Ferraris, Lamborghinis and Bugattis
Monaco is a hub for Ferrari and indeed for all luxurious cars. One can see on the Principality's roads, superb cars such as Bugatti Veyron, Lamborghini Huracan Spyder, Audi R8, Ferrari 488, Bentley, Rolls Royce, and Range Rover etc. If you are deeply passionate about luxury cars, then Monaco is swarming with them for aficionados to admire. 
Autoweek came to a similar conclusion when it analysed the estimated 36.000 supercar sales worldwide in 2020. The top sellers all have a solid ownership base in Monaco. They include: 
Ferrari 

Porsche 911 

AMG GT 

Lamborghini 

Aston Martin 

McLaren 

Ford GT 125

Pagani

Bugatti and

Koenigsegg 
Of course you can put yourself in the billionaire's driving seat yourself and go riding around the streets of the Principality. 
A Ferrari 488 Spider with an open-top, an ultra powerful V8 engine and lines that attract onlookers will cost you around 1200 Euros per day. Are you thinking of joining in with the rich and famous. Why not!