Latest news
Heesen presents Project Aquamarine in the new 5000 Aluminium Class and other yacht news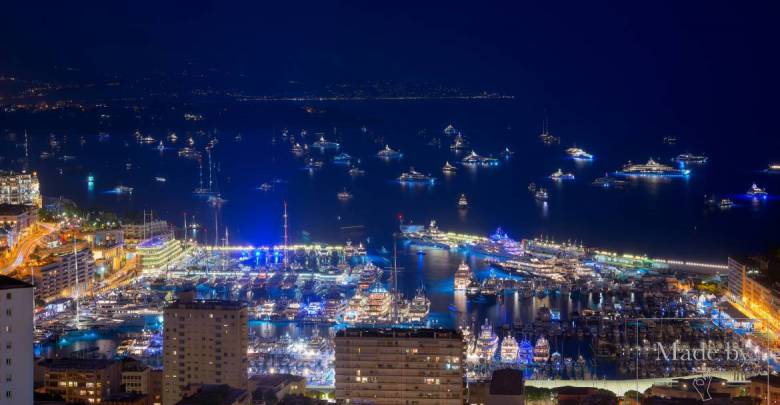 We selected for you top 4 yacht stories of the last week at Yacht Harbour.
Heesen presents Project Aquamarine in the new 5000 Aluminium Class
Heesen is recognized as a world leader in aluminium yacht construction, the shipyard is happy to present the first yacht in the newly designed 5000 Aluminium Class: Project Aquamarine. A modern profile by Omega Architects creates the perfect wrapping for this progressive technological masterpiece. "The design we created for the new 5000 Aluminium Class combines our own heritage with that of Heesen as a builder of elegant and sporty aluminium motor yachts," comments Frank Laupman of Omega Architects. The Aquamarine is currently under construction at the Heesen facility in Oss and is available for delivery in January 2021.
This fast-cruising new hull designed by Heesen's brilliant in-house naval architects, who worked closely with renowned hydrodynamicists Van Oossanen Naval Architects.
Van Oossanen made many experiments to optimize the hull shape, before a 1:16 scale model was tested in the towing tank in Southampton, UK.
The optimization of the hull design has enabled an efficiency gain of 12%. This important result was achieved by raising the transom and making it sleeker, and in addition propeller tunnels were incorporated in the hull. This means that the 5000 Aluminium class features raised propellers, which has decreased the draft to 2.15 meters. Such a shallow draft makes Aquamarine the perfect yacht for cruising in the Bahamas as well as waters of the Mediterranean. 
Because of optimized hull design, it became possible to install MTU's new 16V4000M65L green oceanic engines, which have been specially developed to reduce NOx emissions. In line with Heesen's wider philosophy, the new 5000 Aluminium Class reduces the carbon footprint without compromising on speed or performance, and the installation of soot filters on the generators makes the 'eco-package' completed.
A unique and tranquil Japanese-inspired theme interior has been designed by Cristiano Gatto. The yacht can accommodate 12 people in four VIP guest suites on the lower deck and a master bedroom forward on the main deck.
105-metre extreme expedition superyacht Esquel by Oceanco
Dutch custom yacht builder Oceanco has presented its new 105-metre superyacht concept at Dubai International Boat Show 2019. The new vessel is christened Esquel after a meteorite composed of metal and crystals, and she is conceived to explore vast territories even across the North Pole and the South Pole. 
The vessel featured with a plumb bow is evidently designed for remote cruising destinations and is one of the most extravagant concepts released in 2019 so far. This ambitious project requires a very thorough elaboration and the builder has drawn Timur Bozca Design for exterior design, Lateral Naval Architects and Engineering for naval architecture, interior stylist Gina Brennan and Pelorus company specialising is yacht expeditions.
Thought of as an expedition vessel and a modern superyacht at the same time, Esquel carries features of both types. She is fitted with a 230 square-metre storage for inflatable boats, multiple tenders, diving equipment and watersports toys. Her 200-square-metre main deck features aft deck with glass superstructure, where a swimming pool and panoramic spa areas can also be found. Furthermore, the deck can house different kinds of locked containers, extra tenders or off-road vehicles.
Esquel was also conceived as a vessel for people interested in marine life, ocean preservation and naval research with a big potential for exploration studies. There is even an option of creating reef farms aboard in order to contribute to preservation of natural sea flora. Moreover, Esquel can be adjusted to her owner's needs and can house extra multifunctional rooms, such as research workplaces, first response units or laboratories. 
Timur Bozca Design company, responsible for the yacht's exterior design concept, was earlier known for planning studios in London and Antalya. The designers aimed to blend human aspects, modern technologies and aesthetics components in Esquel's design that was reportedly inspired by space ships.
While the yacht's exterior appears to be more masculine and smart, the inner style demonstrates gentler lines and warm colours, supplemented by comfortable furnishing.
Gina Brennan, interior designer based in London, highlights that the central idea of the interior concept reflects explorative manner of life. The decoration represents eclectic mixture of artifacts that could be collected during studies and journeys.
Endless possibilities of Van der Valk BeachClub yachts
Van der Valk Shipyard in the Netherlands is making excellent progress on the first two motoryachts in its innovative BeachClub range. The first BeachClub 660 Flybridge has already sold and will be delivered to her owner in July 2019. This is 20.50-metre yacht will be equipped with twin Volvo Penta IPS-1050 for a speed of up to 30 knots. The 19.05-metre BeachClub 600 will be launched in the end of month and appear at the major boat shows. It features with a twin Volvo Penta IPS-950 propulsion system, with a top speed of 25 knots.
Van der Valk has a hard-earned reputation accumulated while building over 1200 motoryachts. Ginton Naval Architects and Cor D. Rover are similary appreciated in their respective fields, and together the trio are going to launch something very special.
The yachts built in aluminium, they have a contemporary, dynamic appearance. The model will be ideal for use in hotspots such as the Mediterranean, southern Florida and the Caribbean.
The clever design of the BeachClub means the yachts will provide a large amount of indoor and outdoor space. In the interior concept you can go straight from the owners' suite to the aft salon without going up or down. It's also  convenient for clients with reduced mobility. The smart placement of the engine compartment within the swimming platform, opening up a huge amount of space on the lower deck. As a result, not as big as superyacht the BeachClub motoryachts offer three major outdoor zones: the beach deck with sun lounge, the aft deck, and a foredeck with a wide range of layout options.
Three indoor luxury areas are designed: an upper salon with indoor helm station and panoramic views, a lower deck salon with galley and dinette, and the sleeping accommodations. 
Using the BeachClub 660 Flybridge, they measure the fine vistas on offer from numerous places on board thanks to oversized glass surfaces and large sliding doors in the two salons and owners' suite. Also clients can choose between four standard interior styles imagined by Cor D. Rover – Ibiza, Sardegna, Mallorca and Corse, or design their own.
Columbus S50 on its way to completion
Italian shipyard Palumbo Superyachts has announced that its motor yacht project Columbus S50 currently being constructed at the company's Ancona facility, has moved onto next building stage, as its aluminium hull will be now joined to the superstructure at an outfitting shed.
Columbus S50' interior and exterior design concepts were developed by Florentine designer Luca Dini. A vertical bow devised to expand the yacht's interior space, is one of the key highlights of the structure. The saloon filled with natural light and lowered gunwhales enabling panoramic sea views even for guests seating on the sofas, can be listed among other important features.
Her accommodation capacity makes up to 12 guests within five suites. Meanwhile, there is room for accommodation of nine crew members on-board.
The yacht with a beam of 9,15 metres will feature interior volume of 499 GT. Powered by two 2,000 HP MTU engines, Columbus S50 will reach her top speed at 20 knots and cruise comfortably at 15 knots with a range of over 3,000 nautical miles.
Further information on the vessel has not been unveiled yet. However, first shots suggest that Columbus S50 will be equipped with a spa pool at the foredeck and broad sky lounge.
Columbus S50 was sold in April 2018 to the yard's long-time customer, with her delivery scheduled to summer 2020. After that, she is planned to officially debute at Monaco Yacht Show 2020, held in autumn.