Latest news
Heliport modernization renovation work begins with focus on the environment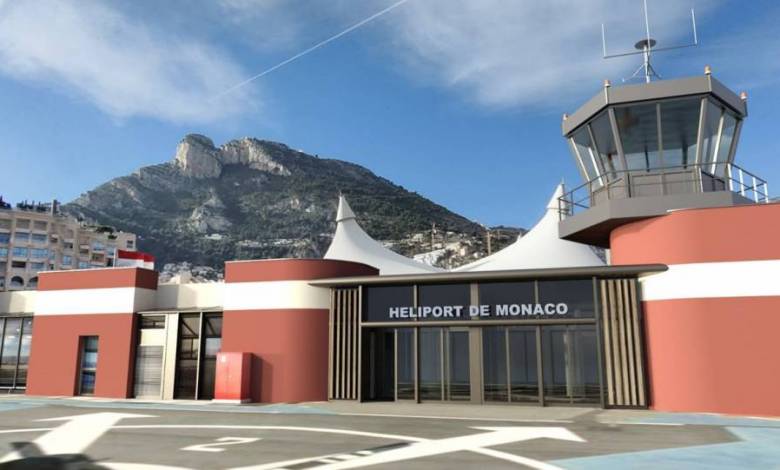 This week, the Public Buildings Maintenance Service (SMBP) initiated work to redevelop the heliport including an environmental renovation of the Monaco Heliport, with the installation of 250 m2 of modular premises in the parking lot of the 'Heliport.
These temporary premises will allow the heliport to be kept in operation during the six months of work planned for this project, which could not have been carried out on an occupied site.
Modernization, embellishment but also insulation and security, while respecting the environment
Carried out in compliance with the Mediterranean Sustainable Building of Monaco (BD2M) approach which takes into account environmental issues and preserves the comfort and health of users, this renovation will indeed have multiple advantages. 
Thus, the reception of passengers will benefit from a complete renovation of the reception hall; the configuration of the premises and their layout will be redesigned for a better distribution of space. Access will also be facilitated by bringing the built environment up to accessibility standards.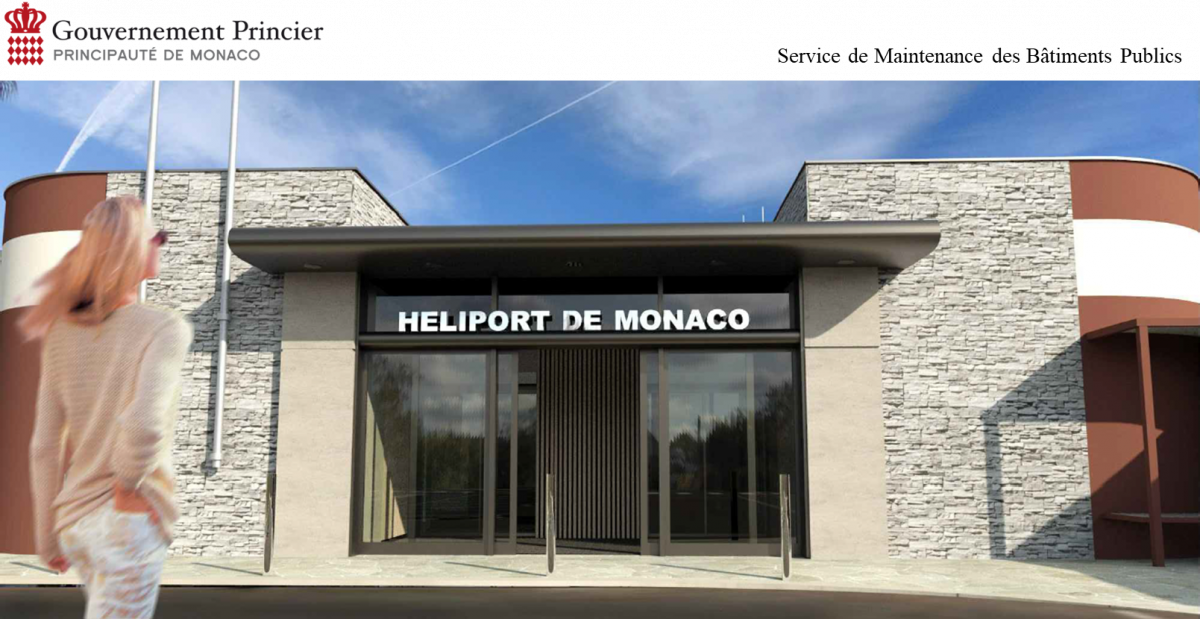 The heliport staff and passengers will also benefit from increased thermal and sound comfort. Indeed, the SMBP will carry out thermal insulation from the outside on all the facades of the building, which, coupled with the replacement of the glazing and exterior joinery, will allow a significant reduction in noise and air pollution generated by the helicopters. This work will be completed by the creation of two airlocks, one at the level of the main entrance, the other at the level of access to the slopes, which will guarantee better thermal comfort.
And because the BD2M approach in which this renovation is part has the environment as its common thread, the SMBP has chosen biosourced insulating materials (wood fiber), glazing that ensures a coherent balance between the requirements of the solar factor and the need to present significant light transmission factors, to continue repairing the roof and to install 180 m² of photovoltaic panels to produce a power of 55,000 kWh/year, representing avoiding CO2 emissions of more than 4 .6 tons/year.
Finally, the Public Buildings Maintenance Department will strengthen the security of the surroundings by raising the fences around the site and installing an additional anti-intrusion device.
Delivery of this project is scheduled for April 2023.