Latest news
Hover and Fly Like Superman Above Monaco's Larvotto Bay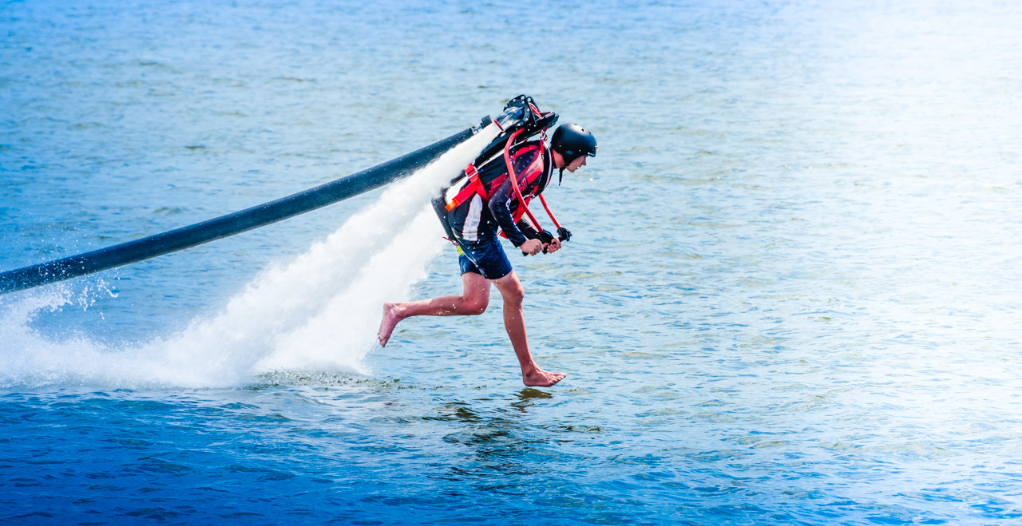 It is so spectacular that it is a natural for TV commercials, with Superman flying above the sea. Rising from the water as if by magic high in the air is a flying ace with a Jet-Pack spraying water. A thrill to watch, a thrill to do. Leonardo DaVinci might be a little jealous even. He drew flying machines; he even drew military tanks but as yet no-one has found a Leonardo drawing from the 15th century of the Water Jet Pack.
So it was left to Frank Zapata in the 20th Century to design it. And to many spectators, when they first see it, the impact is just as intriguing as Leonardo's flying machine.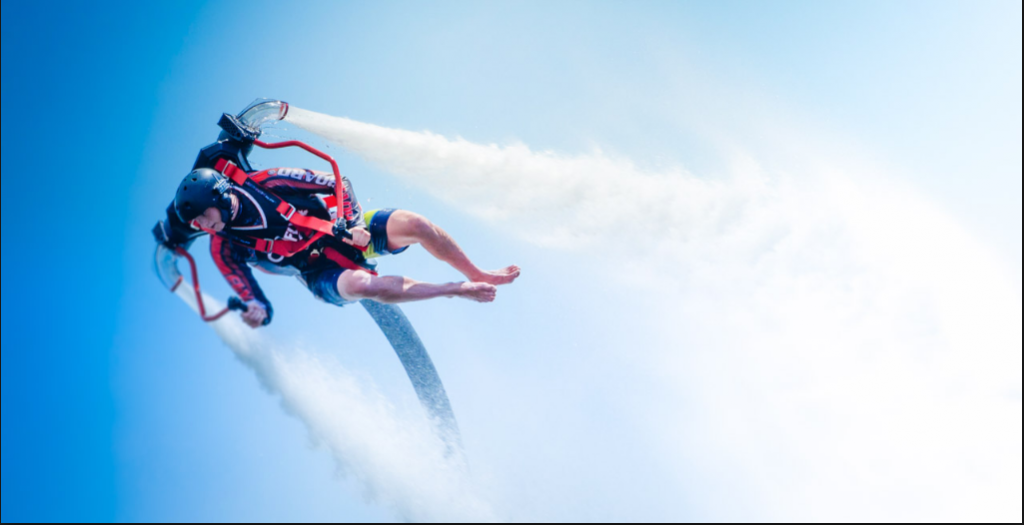 Aside from all the spectacle in the air above you as the astronaut (jetonaut) whizzes around, there is actually a powerful pump on a boat that is following the astronaut. It is this pump that is providing the force. That pump feeds water up the "dragon's tail" tube from the sea below. The "dragon's tail" is attached to the jet-pack that is attached to the astronaut. The jet pack sucks in the water and thrusts it down under intense pressure. It is this thrust which shoots the astronaut into the air. The professional fliers hover and whizz around about 10 metres up in the sky – an extraordinary sight. Novices would be better to keep within 5 metres of the sea.
Did you know that you can fly with a jetpack yourself in Monaco? You don't have to have trained for the Space program and have an astronaut's licence to do it. You don't even have to be a professional gymnast. You just need a sense of balance and a spirit of adventure.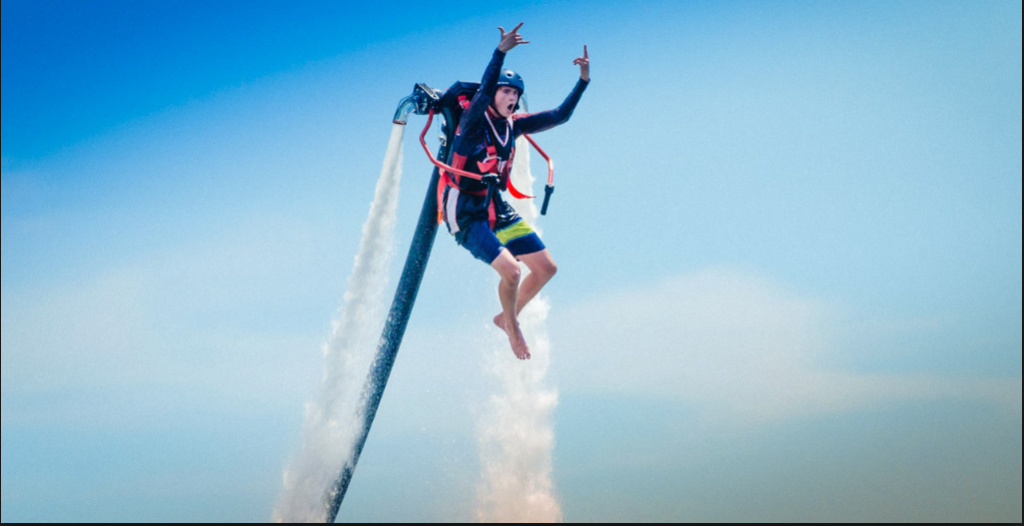 Go to the Meridien Plaza where SkiVol Watersport Monaco is currently operating. Eventually they will be back in their more permanent home-base in Larvotto.
They will train you on an initial half-hour flight. Now you will not be in the air all that time – unless you are a natural genius. Just like learning to ride a bike, you will be in the sea a-while learning to take-off. And like learning to ride a bike, expect a few spills with soft landings in the sea. The reward is a thrill like no other. You become a humming bird, hovering in the air and able to dart in any direction. Once you are adept at it then you can spend far more of the half-hour being a super-being with special powers. But don't get it your head to fly to the Palace.
Flying above the sea in Larvotto is a regal enough adventure – well worth the price at 150 euros for the half-hour.