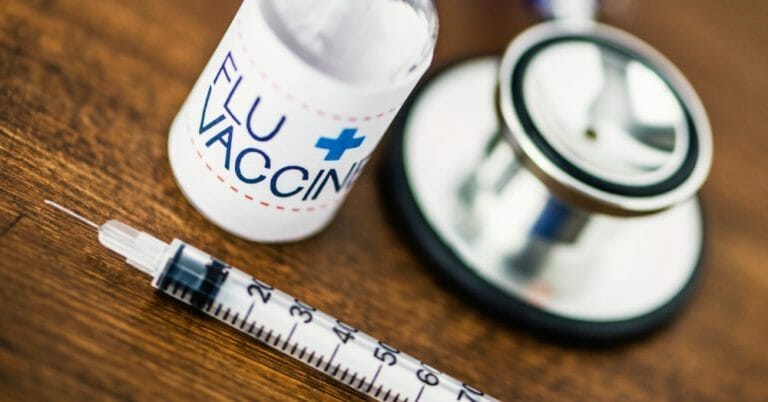 The Prince's Government and the Department of Health and Social Affairs recently issued a reminder that, like every year, flu season is coming up very soon.
Influenza is a real danger for the elderly, for pregnant women and for people with chronic illnesses. The flu virus is transmitted easily through coughs and through contact with hands. Vaccination is the only real effective protection against influenza and it protects not only the vaccinated individual, but those around them by preventing the spread of the virus.
The vaccine that protects against influenza viruses expected in 2018/2019 has been available in pharmacies for a few days already. To be effective, vaccination must be carried out before the arrival of influenza viruses (usually at the end of October) so that the body can develop specific antibodies and protect itself.
Influenza virus strains in circulation are not the same from one year to the next: one must be vaccinated every year to be protected against new strains of the virus.
For Didier Gamerdinger, Government Counsellor-Minister of Health and Social Affairs, "To vaccinate is to protect oneself but also to protect others, those close to them and the most vulnerable. Do not hesitate to inquire, depending on your situation, with your doctor or your general practitioner."
GENERAL RECOMMENDATIONS
An annual influenza vaccination is recommended for all people aged 65 and older and for all people at risk of complications. This vaccination helps avoid hospitalization for serious complications and death.
Vaccinating people is the only way to prevent influenza in infants under 6 months of age.
To be vaccinated and to vaccinate one's children makes it possible to avoid an illness which causes, at the very least, fever and fatigue for several days.
SPECIAL RECOMMENDATIONS
Vaccination against influenza is particularly recommended for:
– pregnant women, whatever the stage of pregnancy; vaccinating pregnant women also protects the infant in its first months of life;
– anyone 6 months old or older if they have any of the following: respiratory, cardiovascular, neurological and neuromuscular diseases, kidney and liver diseases, metabolic disorders, immunity disorders and blood diseases or any long-term illness. All these diseases may be aggravated by the flu;
– those in environments with infants under 6 months of age, especially those with risk factors for severe influenza: premature infants, children with congenital heart disease, congenital immunodeficiency, pulmonary pathology, neurological or neuromuscular disorders;
– people who are overweight (Body Mass Index > 40 kg / m²);
– people of any age in nursing homes or medical-social care establishments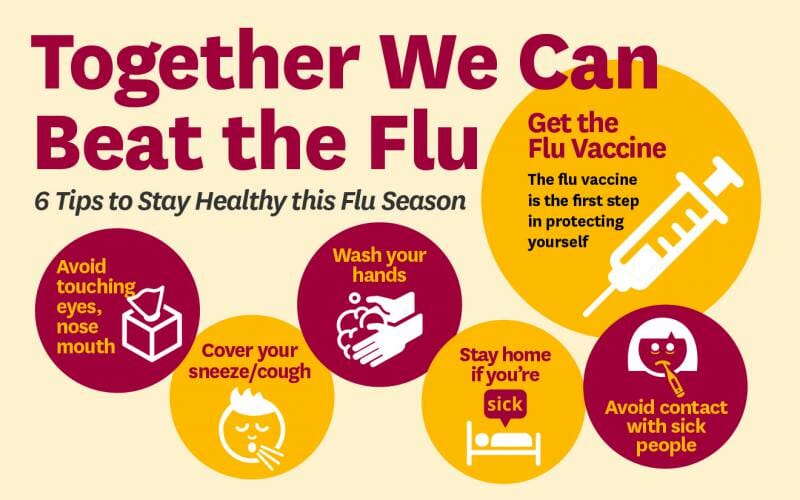 PROFESSIONAL ENVIRONMENT
Vaccination against influenza is a duty for health professionals and any professional in contact with people at risk of severe influenza. It helps caregivers (doctors, nurses, nursery carers), personal service professionals (home helpers, carers, childminders) and rescue workers (firefighters, paramedics) avoid transmitting the flu to those most at-risk.
In order to ensure continuity of service, vaccinations for people working in critical infrastructures (government, security, energy, water, telecommunications, health) is highly recommended.
EFFICIENCY AND IMPACT
Influenza protection is achieved within two weeks of vaccination: the vaccine must be administered every year in the fall to protect against the winter epidemic that follows.
The composition of the vaccine is updated annually according to the recommendations of the World Health Organization (WHO) and takes into account the viruses that are most likely to circulate during the winter.
Mutations of the influenza virus are unpredictable, which may reduce the effectiveness of the vaccine some seasons. The vaccine is most effective when the types of influenza viruses which formulate the vaccine are close to the strains that actually circulate during the flu season. Immunization against influenza is the most effective way to protect the most vulnerable populations. If it does not always prevent the disease, it reduces the risk of serious complications or death.
The side effects of the vaccine are rare and usually not serious (sensitivity at the injection site, minimal influenza-like reaction, which disappears in 1 to 2 days). In no case can the vaccine cause influenza because it contains only an inactivated fraction of the virus.
PRESCRIPTION
The seasonal flu vaccine is dispensed in pharmacies without a prescription. To be reimbursed, it must be prescribed by a general practitioner, specialist or paediatrician.
It must be stored in a refrigerator at + 2 °C to + 8 °C. It must not be frozen.
This vaccine is administered intramuscularly or subcutaneously.
In the Principality, the health insurance organizations reimburse the vaccine in its entirety to insured persons and their beneficiaries.
WHO CAN IMMUNIZE YOU AGAINST THE FLU?
Your doctor (general practitioner, specialist, paediatrician) is there to advise you. They will vaccinate you against the flu if you wish.
The Office of Occupational Medicine of Monaco ensures the vaccination of eligible people in a professional capacity.
IS THE "HOMEOPATHIC VACCINE" A PHEASABLE ALTERNATIVE?
It is not a vaccine (use of antigens that cause the body to produce specific antibodies). Homeopathic granules do not prevent infection with the flu virus or its transmission.