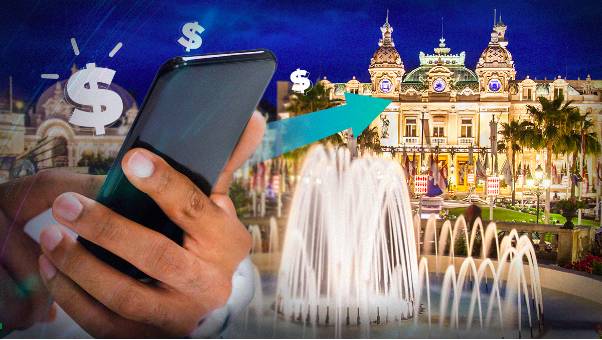 Monaco is Europe's most famous sovereign city-state. Found a few kilometers west of Liguria, on the French Riviera, it has a population of around thirty-eight thousand, recognized as one of the most expensive places to live on the planet. More than 30% of its residents are millionaires, mainly due to Monaco's policy not to enforce any personal income tax and features shallow business ones. Hence, it has garnered a reputation as a tax haven for the rich.
Though it is not officially part of the EU, Monaco participates in specific EU policies, such as ones regarding border and customs controls. Yet, it is not a member of the European Economic Area. Any foreign body that wishes to conduct financial activities in Monaco must first get licensed by the Monegasque Government, the French Prudential Control and Resolution Authority (ACRP), and, if applicable, the Financial Activities Control Commission (CCAF).
Previously, this city-state used the Monegasque franc as its currency, exchangeable with the French franc until 2002. It has since adopted the euro. Under Monaco laws, cryptocurrencies do not get covered by deposit insurance. Below, we detail various payment solutions that people from different corners of the globe can use to send money to family and friends living or visiting one of the Old Continent's most luxurious locations, featured in multiple James Bond movies.
E-Wallet Solutions
E-wallets are software that facilitates electronic payments through an online system accessible through a web interface or a mobile application. Likely the most famous e-wallet globally is PayPal, which pioneered this transaction method category, renowned for its speed and low fees.
PayPal is available for Monaco's residents, as are Skrill, Apple Pay, PaySera, Neteller, G2A Pay, BitPay, and other digital wallets. Though a common belief is that PayPal no longer enjoys the popularity it once did, that is not entirely accurate. It holds a 50% market share concerning payment processing software worldwide. And after signing an agreement with MasterCard and Fist Data, it significantly has upped its service, offering the top-to-pay process that many other e-wallets have. Apple Pay is a viable contender and is the default choice for most iPhone users.
Can You Use Cash Apps in Monaco?
Cash apps are virtually e-wallets tied to users' bank accounts, but they are exclusively mobile payment services. The smartphone solution from this category that has made the most waves is Venmo, a peer-to-peer transaction choice favored by millions of Americans. Cash App, developed by Block, and Zelle, are Venmo competitors, offering Bitcoin and stock trading options like this PayPal subsidiary. Aside from p2p transfers, these services can get also used for retail purchases, playing cash app games, and more.
Unfortunately, the most renowned cash apps are primarily available to North American users. For example, Venmo and Zelle users must have a US bank account. The same applies to fund recipients. So, no. You cannot use cash apps in Monaco.
Bank Transfers
Also called a wire or credit transfer, bank transactions are a method of electronically transferring funds from one entity or person to another. These procedures can get initiated through a cash transfer at a teller or from one bank account to another.
The bank transfer options that can get used for sending funds to Monaco include SEPA Direct Debit, SEPA Credit Transfer, SEPA Instant Credit Transfers, and SWIFT. Anyone experienced with bank transfers knows all about SWIFT, the Society for Worldwide Interbank Financial Telecommunication, a cooperative society that offers services connected to executing payments between banks in different territories. Its messaging network acts as a carrier of payment instructions between financial institutions. Most reputable banks can facilitate SWIFT transfers.
Carrier Billing Choices
Carrier billing is a money transaction option that allows people to make purchases online and offline by charging their payments to their mobile carrier bill. It is a choice popular in developing regions where credit card use is not widespread. Nevertheless, carrier billing also gets preferred by people who have a credit card but do not want to share their card information with vendors. However, carrier billing can mainly get used for sending funds to online businesses and not individuals.
Carrier billing picks accepted in Monaco are Boku and Mobiamo.
Other Payment Methods Used in Monaco
These are not options that anyone can use to send funds to individuals. Instead, they can get utilized for different purposes in Monaco. Split it is a buy-now-pay-later service whose technology leverages existing credit card payment rails, integrating installments at checkout.
MINT prepaid cards are cash payment choices that are simple, secure, and most often get used for paying for VPN services, web hosting, and online games. Of course, digital coins are also a viable pick for residents of anywhere if they do not get converted to fiat money.