Latest news
Human and Inspiring "Alick and Albert" screened at the Cinema for Change Festival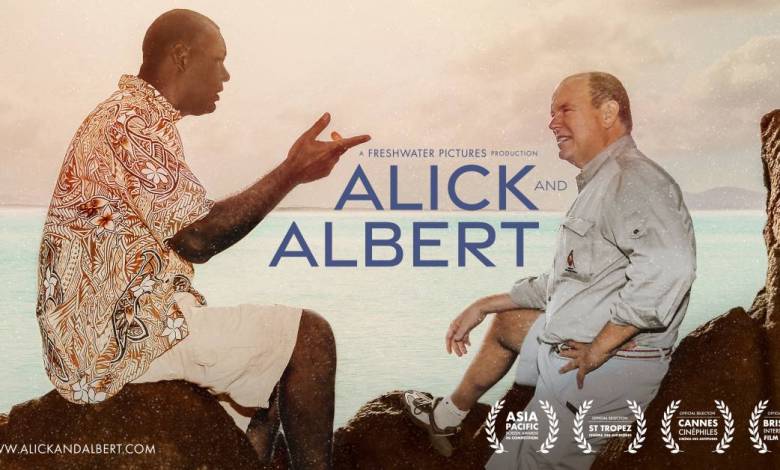 The documentary "Alick and Albert" will be one of the six films screened in the digital selection out of competition at the Cinema for Change Festival, the 11th edition of which is organized from April 5 to 11, 2022. The film will be screened online on Friday April 8, 2022 at 8 p.m. The session will be followed by a debate in which Ms. Trish Lake, producer of the film, and Mr. Gilles Bessero, director of the Société des Explorations de Monaco will take part.
Cinema for Change is a human and inspiring film festival, mixing entertainment with emotion. The festival is interested in all cinemas that defend the true values ​​of life, from documentaries to fiction in order to raise awareness of the issues facing our planet today, and to allow us to reflect together on a future which inspires. To register for the session please follow the link.
Movie trailer:
About "Alick and Albert"
Directed by Douglas Watkin, the film retraces the relationship and exchanges between HSH Prince Albert II of Monaco and the Australian artist Alick Tipoti on the occasion of the exhibition "Taba Naba: Australia, Oceania, arts of the peoples of the sea" at the Oceanographic Museum of Monaco in 2016 and their subsequent encounters on Badu Island, in the Torres Strait in northern Australia in 2018 during a Monaco Explorations mission and then in Monaco in 2019. The film questions the diversity of the relationship between Man and Nature in today's world and transmits a universal message in favor of peace, tolerance, dialogue between cultures and harmony between Humanity and the world. 'Ocean. To learn more follow the link.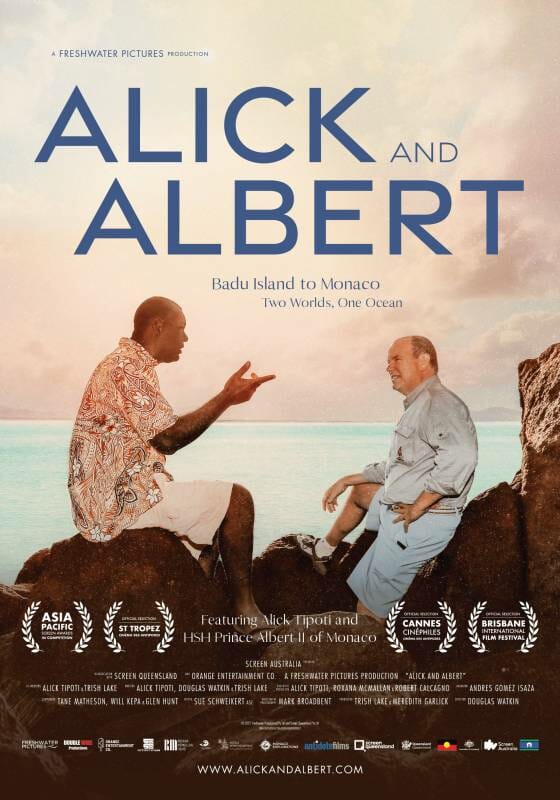 Cinema for Change Festival
Launched in 2011 under the name "Le Temps Presse", the Festival was born from the feature film "8", produced in 2008 by eight great directors, including Jane Campion, Wim Wenders and Gus Van Sant, dealing with the millennium goals for development adopted by the United Nations in 2000. Today, the Festival builds its program around the sustainable development goals which succeeded the millennium goals in 2015. The Prince's Government supports the Youth Prizes (Children, Middle School/High School Students and Students).