Latest news
Immediately Intercepted: Armed and Dangerous and Headed for Monaco!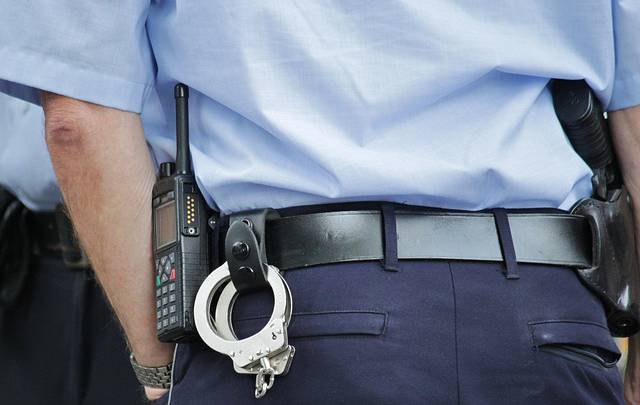 Danger in most people's lives is never more than a "stone's throw" away. Fortunately in Monaco though danger is still a facet in our lives, it is usually a town away, rather than in our own community. 
But the Police in Monaco are ever vigilant and the need for that was underscored by the arrival in Monaco by train recently of a surprisingly heavily armed young woman. 
Monaco's Public Security already alerted was at the ready waiting to arrest her as she chose to dismount onto the Monaco platform. 
What was it all about? 
She was a 20-year-old woman, armed to the teeth with several knives and handguns travelling on the Nice to Menton train where she assaulted another passenger this last Friday. Unfortunate for the 33 year old female passenger and her young companion who had to go through that experience but it was one of the give-aways that alerted the Monaco Public Security of the impending danger. The 33 year old managed to call the police and tip them off about the armed attacker. 
Monaco's Public Security was in place in force on the alert in the station in Monte Carlo in case the suspect alighted on the platform. When the 20 year old did just that before 10 am that day, she was immediately arrested at Monaco station together with a minor. They were both then escorted to the French police by their Monaco counterparts.
A wise rapid interception and arrest because this alarming young woman was in possession of a flick-knife, a handgun, a pair of handcuffs and plastic clamps and even a machete.
Arson Attack in Nice
The Police connected the dots and suspected she was linked to an arson attack in Nice that had happened that same morning on Boulevard de Riquier. 
Why was she in possession of documents belonging to the occupant of that apartment? Why had that apartment caught fire for no good reason earlier that same morning? 
A love feud might have been the trigger of the arson as her rival for a young man's heart lived in the apartment that had been set alight. On Friday it was still a strong but unproven hypothesis because a full confession was not forthcoming. In a partial confession the 20 year old admitted to the French police to having damaged the door of the apartment of her competitor for affection. 
The successful interception and arrest is evidence why Monaco is often referred to as the safest place on the planet. The Principality's Public Security remain ever vigilant.