This week we found more curious facts about the Principality of Monaco. And we bet you didn't know that…
They say Monaco is the safest place in the world. Let's look at the statistics. The population of Monaco is estimated at around 39,700 people, while police force numbers a bit more than 500. After having made some simple calculations we can make a conclusion that for every police officer, there are abour 80 citizens of the Principality. In addition, 984 CCTV cameras are strategically placed around Monaco's territory, according to the police information for the last year. This allows the police to monitor every corner of the small country, ensuring the highest level of security.
And what about Monaco's military power? Nowadays the Monegasque army consists of 255 people. Of these, 124 are the Prince's carabinieri and 131 are Monaco fire and rescue brigade. The Prince's carabinieri unit includes 3 officers, 24 non-commissioned officers and 97 brigadiers and ordinary soldiers. It was created on 8 December 1817 by the Prince of Valentinois, Honoré Grimaldi, Hereditary Prince of Monaco, Ruler of the Principality on behalf of his father, Prince Honoré IV. Since then, the Palace Guards have never ceased to exist.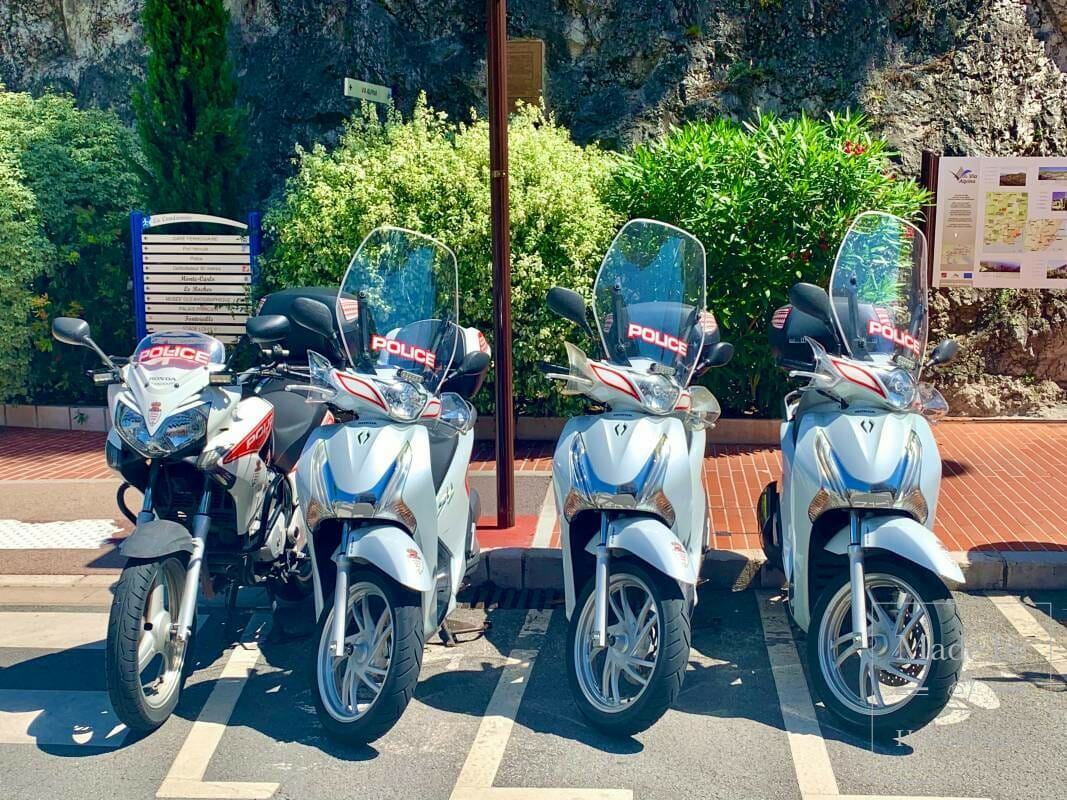 In 1904, Prince Albert I, satisfied by the policing and guard duties carried out by the "carabiniers", entrusted the guard of the Palace and His Family to them. The Ordinance specified that "the service provided by the Company of the Guard shall now be taken over by the "Company of Carabiniers" which took the name of: "The Palace Guards".
The Palace Guards have had a band since 1978, composed of 24 musicians. The band is called: Fanfare of the Palace Guards. Since 1 January 2014, the band has become the "Orchestre des Carabiniers du Prince". It generally performs various public service obligations.
Monaco's army was put on alert just once during its history. It happened in 1962, when the French president Charles de Gaulle threatened to cut off the Principality's electricity and water if Prince Rainier III did not impose an income tax on the residents of Monaco. But the micro-state wasn't interested in starting a war with well-armed France and the reigning prince had to make some concessions in order to avoid a conflict.
The government of Monaco takes the matter of national and international security very seriously. And history proves that. For instance, in 1914, Prince Albert I initiated the creation of Interpol, after police officers from several European countries were involved in the investigation of a royal jewelry theft. The event marked the start of Interpol, Europe's powerful, international investigative police service.