Latest news
In Record Time a New Building by Stade Louis II Temporarily Houses Public Security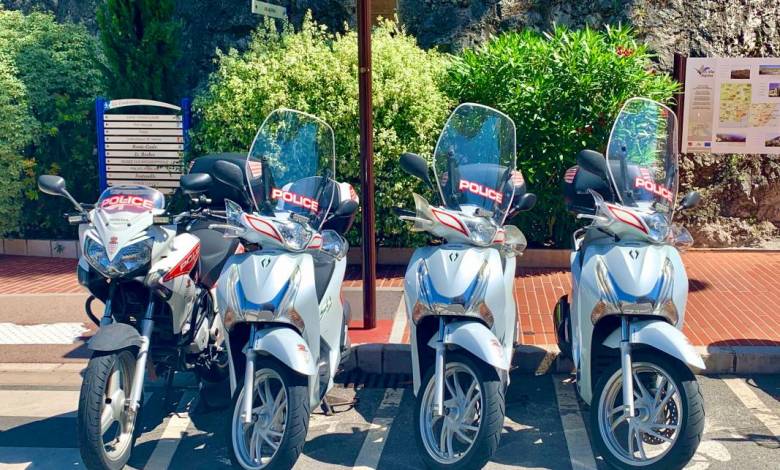 It's happening – 100 police are moving into their temporary headquarters by Stade Louis II. Their new "home" appeared almost out of nowhere in a matter of months, the relocation reportedly costing about 7 million euros. 
Necessity is the mother of invention. The Principality needed more space and here it is for the lucky ones who are now escaping the noise and dust of the major renovations back at their home base in Rue Suffren-Reymond. Moving are the Judicial Police Division, the Judicial Transport Litigation Section, the four cells and the guard room. 
On the ground floor, there is a reception to receive the public to deal with day to day grievances and complaints that are normal in all societies. If it is necessary to file a complaint with Public Security go to this reception, newly located at 2 avenue Albert-II, under the portico on the west side. 
But the cameras and the security systems that provide Monaco with 24 hour surveillance stay put in Rue Suffren-Reymond; thanks to them the Principality's streets are renowned for their safety.
So the Operational Command and Supervision Center for these security systems remain where they are which represents, in rotation, about thirty people. 
The building has gone up in just months instead of the typical two or more years to build. It's only since last April that suddenly have appeared the three levels of the provisional public security building 2,500 m² opposite the Louis-II stadium. It is made of wood and composed of 126 modules, assembled in the factory near Lyon and transported by convoy. It's a unique building in the Principality and well chosen because the concept and its application has already been proven. 
In France, for example it's been an effective solution for nursing homes, schools, and even barracks. 
And all this has been achieved in Monaco limiting nuisance.
And there was no need to dig to create the foundations: 1500 linear meters divided into over 80 sections were planted for the stability of the whole.
The new building is mounted above a six-metre-high portico through which vehicles will travel.
Given the amount of wood in the construction and so many cars passing below it special precautions have had to be taken by the Fire Department. There's no end to the innovation. The portico which supports the 126 modules and spans the avenue des Castelans is reportedly equipped with five thermal cameras. These measure the temperature of vehicles passing under the building. If a temperature of more than 200°C is detected, the alert is given. If this exceeds 350 degrees, a bell rings and a rapid flood of water falls in the zone where the fire was detected.