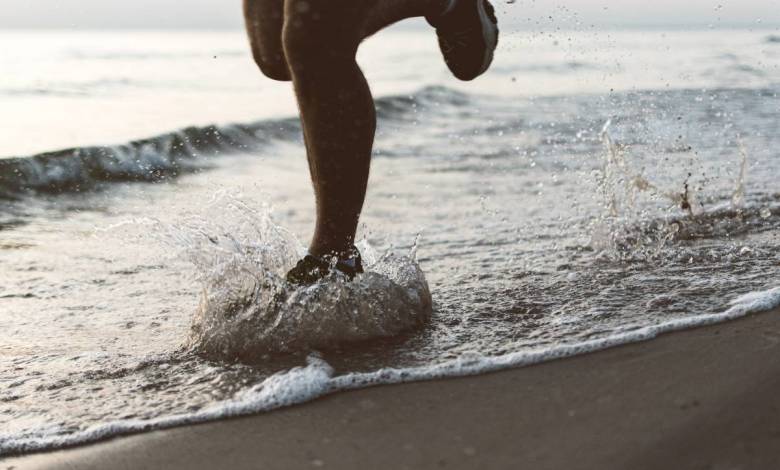 The Larvotto Cross Country was back in its traditional spot last weekend, after two years of absence due to work on the beach in 2019 and last year's cancellation due to the pandemic.
The 44th annual event was hailed by organizers as a total success. Even a bit of rain could not dissuade the enthusiastic participants. Around 250 athletes, young and old, including a quarter of AS Monaco, were able to discover the brand new route for the 2021 Larvotto cross country.
"Nice success for the Larvotto cross….back on its historical site," said organizers A.S. Monaco Athlétisme on social media.
Nine races were on the program between 9 am and 12 pm on Sunday 7 November, from races for  little ones to Masters categories, all participants were able to take advantage of the newly refurbished area at their own pace.
The new route proved to be more challenging compared to previous years. The section of the course on the beach had been lengthened, from 200 metres of beach per lap to 500 metres. Competitors also had to a climb a set of stairs right at the end of the course.
Great results for ASM Athletes!
For the Men's 6.5 kms, a big victory was celebrated for Pierre Potteau from Menton Marathon Athleticism at 20'55, just ahead of Gregory Giuffra who finished in 21'39. In Junior Boys, Mathys Marechal-Pastor (ASM) took 2nd place. In the Male Cadets, Eric Catteau (ASM) and Eric Katritzky (ASM) respectively took 2nd and 3rd place. As for women, the big victory went to Julie Romera, also from Menton Marathon Athleticism with a time of 19'22. Clarisse Rue (ASM) won Course 2 while Adriana Da Silva Ferreira (ASM) came in 3rd. In the younger category, Inès Brunel (ASM) came in 3rd. 
Noteworthy participants in this year's event included athletes from the Monegasque Sports Association of Joëlette (ASMJ). Created three years ago, this association works, with the support of the Princess Charlene of Monaco Foundation, to allow sick and disabled people to take part in running sports events.