Latest news
Leclerc Disqualified after Winning Pole in the US Grand Prix. A Consolation 3rd Place in the Sprint!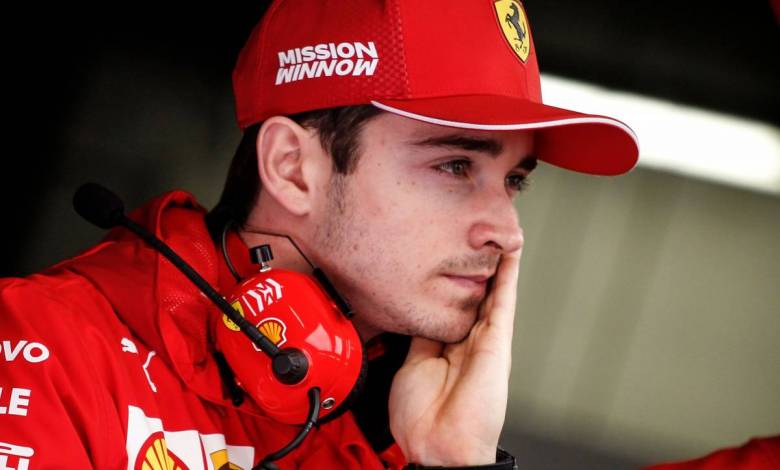 Charles Leclerc (Ferrari) certainly blazed his name in lights in the United States by taking pole, nailing the fastest qualifying time on Friday at the Circuit of the Americas in Austin. It was the weekend's high point for him. The Monegasque driver secured his 21st career pole position, the third of this season after Baku in April and Spa-Francorchamps in July. In the US he outpaced the British drivers Lando Norris (McLaren) and Lewis Hamilton (Mercedes).
That would leave Leclerc with the challenge of leading the chase to what is "Tricky Turn 1" a difficult first corner which is set to provide drama. The uphill braking point ends at a wide section of track that narrows towards a tight apex, with contact becoming a regularity in races past. Leclerc recognized that Turn 1 is always tricky and indeed it turned out to be so as McLaren's Lando Norris grabbed the lead from him on the dash to the first corner, and pulled clear out front as Verstappen worked his way forward from sixth on the grid.
Ferrari opted to keep the Monegasque out on his medium tyres until lap 23 of 56, when he made his sole pitstop for hard tyres. Leclerc was the only finisher to run a one-stop strategy. But this led to his pace lagging significantly in the closing stages to leave Ferrari asking Leclerc to fall behind team-mate Carlos Sainz. Sainz eventually crossed the checkered flag 10 seconds ahead.
Leclerc could at best have made fourth but he kept slipping back to sixth. Charles therefore reckoned Ferrari had something wrong in its numbers in designing a one-stop strategy for him. 
However even 6th place points were to elude him as he and Hamilton were referred to the stewards after the race by FIA technical delegate Jo Bauer and disqualified. The skids on the underside of their cars were not compliant with the technical regulations giving them a possible aerodynamic advantage. 
So Leclerc's best memory in Austin other than winning Pole was his third place finish in the Sprint Race. There having lined up in P2 on the grid, Leclerc looked to challenge pole-sitter Max Verstappen into the first corner. The Dutchman defended robustly, while a fast-starting Lewis Hamilton battled with the Ferrari for second place.
Verstappen Wins Again 
Max Verstappen improved from sixth position on the grid to win the US Grand Prix after a close battle with Lando Norris and Lewis Hamilton. Verstappen slowly ran down the cars in front of him and then managed to take a 14th victory of his record-breaking season.
Verstappen's win was hard-earned in a Red Bull that over the bumps of the Circuit of the Americas did not have its usual huge advantage on race pace over its closest rivals.
Hamilton closed in and passed Norris with six laps to go to take second until served with a disqualification notice. 
Results: 
1: Max Verstappen – Red Bull
2: Lando Norris – McLaren 
3: Carlos Sainz – Ferrari