Latest news
Leclerc Gave His All at Monza's Italian GP, Winning Fourth Place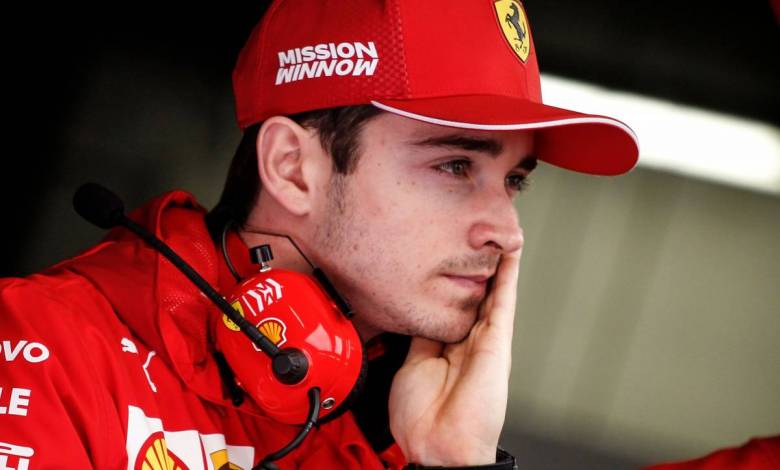 Charles Leclerc has had his share of mishaps and accidents that have denied him a chance for a podium place – just look back to the Monaco Grand Prix where he had won pole but his car couldn't be fixed in time for him to race. 
At the Italian Grand Prix in Monza, one of Charles' great past wins, it was the turn of Hamilton and Verstappen to have to quit the race after colliding in a fight for supremacy on a corner on the 26th lap, where Hamilton is reported to have forced Verstappen wide. It could have happened even in the first lap where they started their battle and Hamilton complains that Verstappen forced him wide. Both of them are pressing to the limit for the Driver's Championship. 
At the start, Verstappen and Ricciardo rocketed off the line in unison, but the McLaren's acceleration was superior and Ricciardo was able to take the inside line grasping first place and pulled clear. 
Having overtaken Verstappen at this first corner of the race Daniel Ricciardo then produced a flawless performance to win his first race of the season leading virtually from start to finish. 
It was McLaren's first victory since the Brazil GP in 2012, over 3000 days ago. 
Charles Leclerc finished in fourth place just over two seconds off the podium places. 
I gave it all. As always. I wish we had a bit more to get on the podium today but unfortunately there wasn't.
Grazie a tutti per il sostegno continuo. Ho dato veramente tutto. Ci e mancato poco, ma ci riproveremo tra 2 settimane ❤️🇮🇹 pic.twitter.com/NbZwNxy8oI

— Charles Leclerc (@Charles_Leclerc) September 12, 2021
A good result but not one that fans would think that Charles would rate among the very best of his performances. After all in the past he has won Monza, has had nine pole positions, two wins in all and 11 further podiums to his name. 
But Leclerc in fact put in one of his finest efforts being in the thick of the action throughout much of the race, duelling with Lando Norris, Sergio Perez and Valtteri Bottas who were in faster machines. There was not much more he could do. He took every opportunity there was. As soon as Bottas passed him he would reattack trying to overtake him again. And he succeeded part of the time but the other cars were just too quick. And that extra quickness made Ferrari very vulnerable to being outstripped. So, it was extremely difficult for the Ferraris to overtake but very easy to get overtaken.
The result for Charles was such an improvement over last year when he crashed heavily out of the race at the Parabolica. With Leclerc and Carlos Sainz finishing this 2021 Italian Grand Prix P4 and P6, the Monegasque hailed the team's progress – and his own performance at Monza.
A one two win for McLaren 
Ricciardo's teammate Lando Norris made it a McLaren 1-2, finishing second ahead of Mercedes driver Valtteri Bottas. And this enabled McLaren to reclaim third place in the constructors' table ahead of Ferrari who will no doubt reattack, with just over 13 points to make up at the next Grand Prix on September 24-26 in Russia at the Sochi Autodrom. 
Red Bull's Verstappen leads seven-time world champion Hamilton by five points at the top of the drivers' standings.
Anatomy of a collision 💥👀#ItalianGP 🇮🇹 #F1 pic.twitter.com/uAgBgzEY4k

— Formula 1 (@F1) September 12, 2021