Latest news
Longines Global Champions Tour Monaco: the best global jumpers conquered the Rock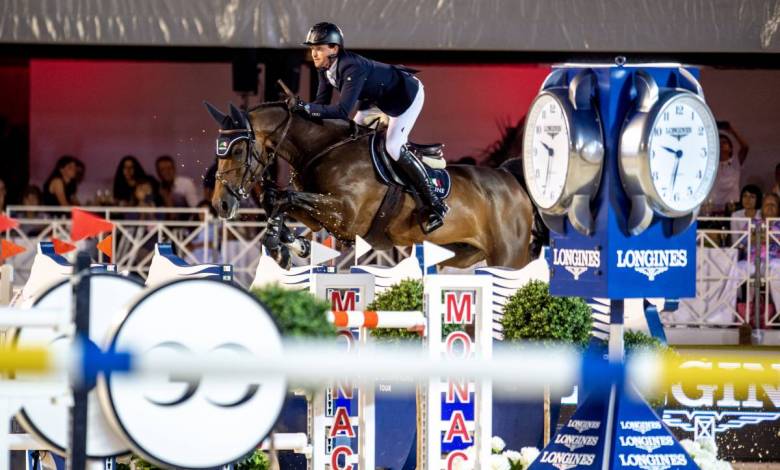 It is the most awaited moment for lovers of five-star riding and not only! And it came back to its prestigious Monaco's headquarters overlooking the incomparable skyline of Prince's Palace. The best show-jumping horses and the most skilled riders met on the Monegasque arena, built in less than two weeks record-time to celebrate the 15th Anniversary of the Jumping International de Monte-Carlo, part of the World Jumping Championship. The Longines Global Champions Tour (LGCT) Monaco, under the high patronage of H.S.H. Prince Albert II of Monaco, was held from the 1st until the 3rd July 2021 at Quai Albert 1er in Port Hercules. "My vision is clear only the best for the best" is the watchword of Jan Tops, former rider, founder and President of the Global Champions Tour. And the Monaco jumping arena perfectly embodies this spirit.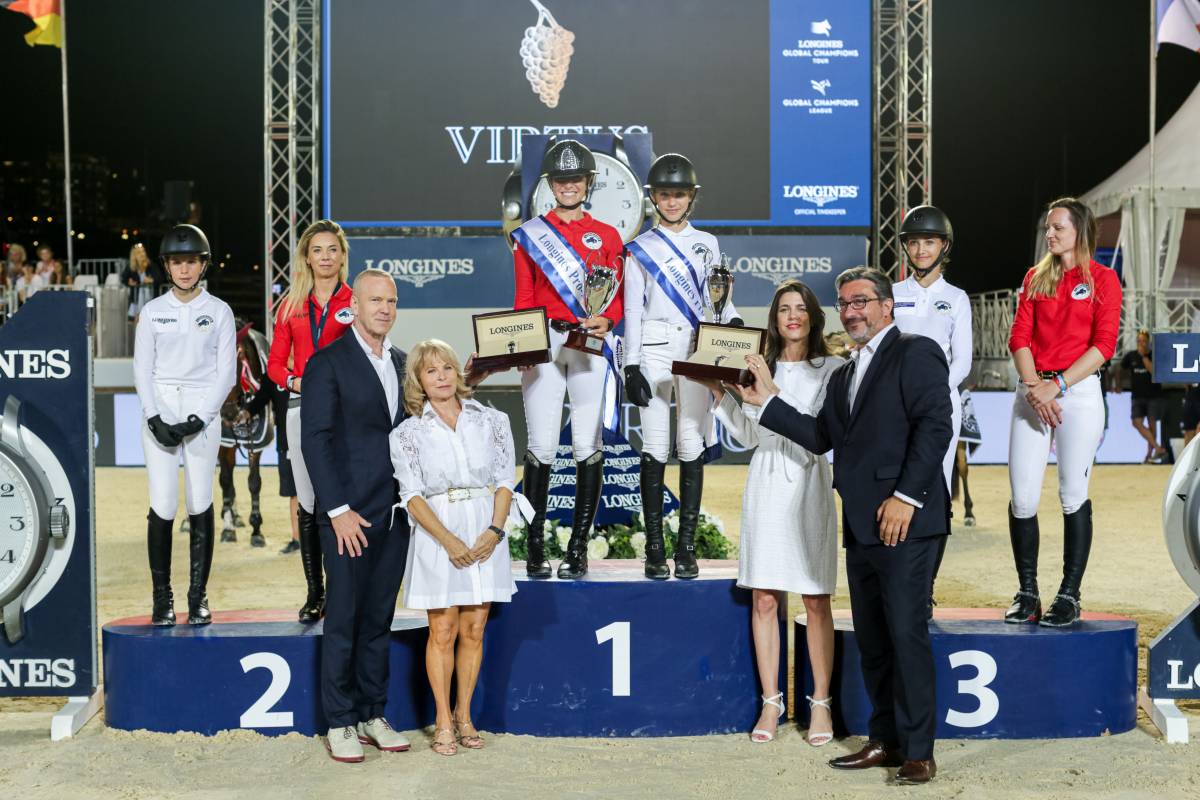 A three-day full-immersion in the best equestrian world that offered the audience and all visitors of the Hospitality Unit great emotions and the opportunity to see very closely fantastic thoroughbred pedigree horses in their best form. The championship, in fact, entered into the Monegasque competition in its half-way stage to the Grand Final Playoff which will be held in Prague in November 2021, after passing through some of the most iconic urban areas like Paris, New York and Mexico City.
A time, then, when the slightest technical movement counts within the man-horse binomial that interacts in synergy. Who is going to inherit the 2020 LCGT World Champion title assigned to Daniel Deusser, rider of Killer Queen? Various tests at amateur, national and professional level, alternated their predictions according to the degree of difficulty determined by the number of obstacles and their height, varying from 70 cm to 1,60 m.
Equestrian sports have always been considered first-rate in the Principality, despite its small territory. And this year the Monte-Carlo Equestrian Federation's great piece of news is about Junior and Children teams that will participate for their first time to the FEI Jumping European Championships for Young Riders, Juniors & Children which will be held in Vilamoura (Portugal) late in July.
"Two years ago, there were just a few Monegasque riders attending the challenge without a Team. Today is different, there is a real evolution: some riders attended 2019 national contests testing 80cm obstacle bars and then this great opportunity for our young youth who are the athletes of tomorrow in need of immediate training. We are really proud to have a Team at the European tournament", stressed to HelloMonaco Diane Fissore (D.F.), President of the Equestrian Federation of the Principality of Monaco.
HelloMonaco: Mrs. Fissore, what about your expectations for the 2021 edition of Jumping Monaco?
D.F.: It has been a particularly difficult year. Until two months ago we had not yet the certainty to have the Jumping and fifteen days from the beginning we did not know if we could welcome the stand seats, if we could host six diners at the same table, not to tell about the compelled PCR test for all participants. Therefore, we can consider this event as a miracle since it was not an easy task. Many of the international competitions could not be played in the current year. So, we must appreciate this moment and the fact of being together to enjoy sport.
HelloMonaco: What does it mean for your Federation?
D.F.: Even though we are not the organizers of Jumping, we remain primarily a Federation that operates throughout the year. We started in 1995 and today we are managing between 270 and 300 horses and nearly 90 members. We can therefore say that this sport is spreading in Monaco. However, we would like to transmit values to the children of those who were present at the time of the Federation's creation. Thus, we do believe in maintaining this trend and keeping on professionalizing ourselves.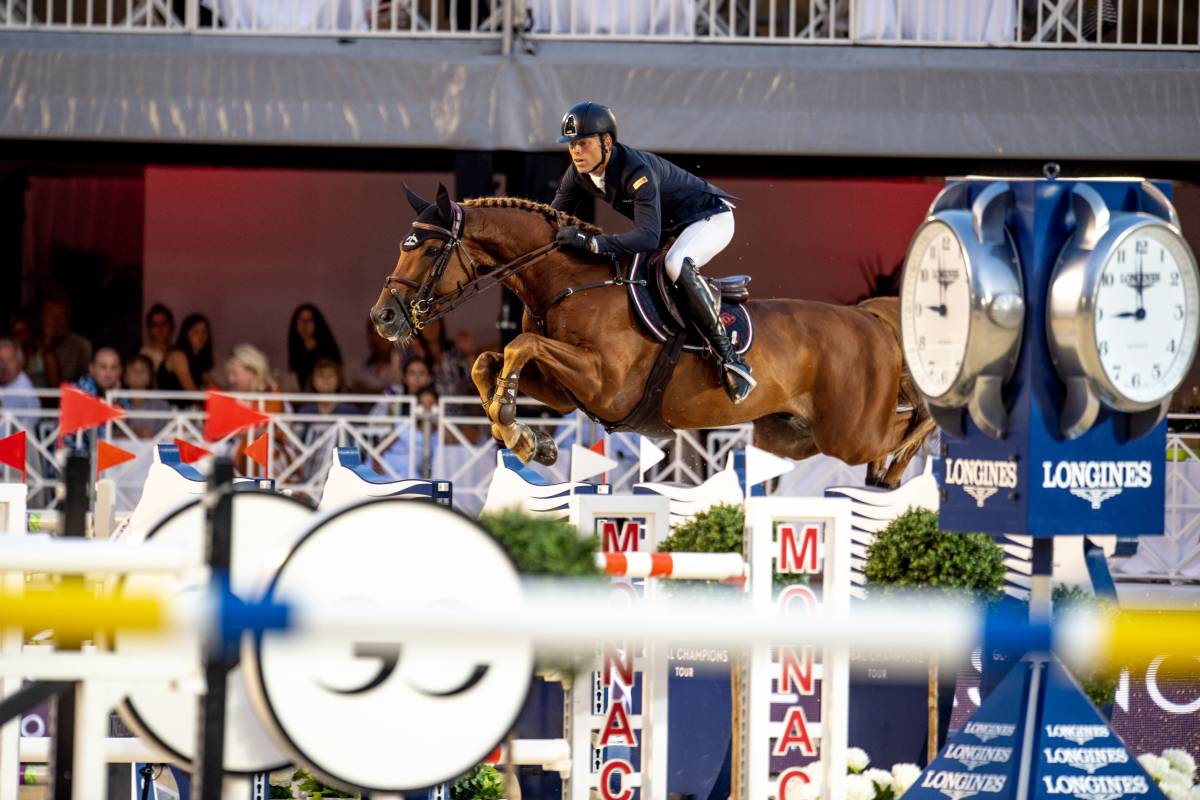 The Prix Fédération Equestre de la Principauté de Monaco (CSI 5* – 1,45m) on Thursday the 1st July in the afternoon performances kept the spectators in suspense until the big victory of the Emanuele Gaudiano with his horse Carlotta who succeeded all twelve jumps in the two-phase course, designed by Uliano Vizzani. A lot of concentration and skill allowed the Italian award-winning champion to make the right assessments and overcome a few tricky distances and hairpins.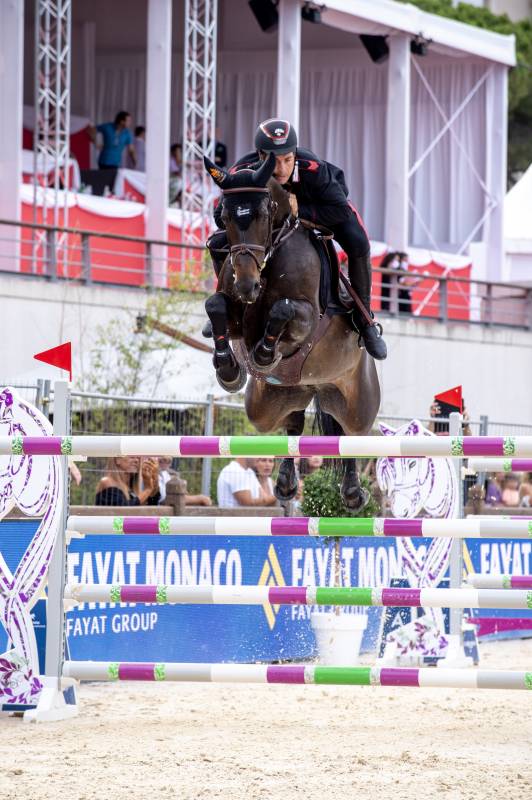 "Returning to win in a magical place like Monaco is always enjoyable and I am very pleased about my horse outcome who has been already successful twice in this season", outlined for HelloMonaco Mr. Gaudiano – "I have known Carlotta since she was five years old and I completely believe in her abilities; our next goal is now Tokyo Olympics and immediately after the LGCT stage in Rome (September 2021)", he added.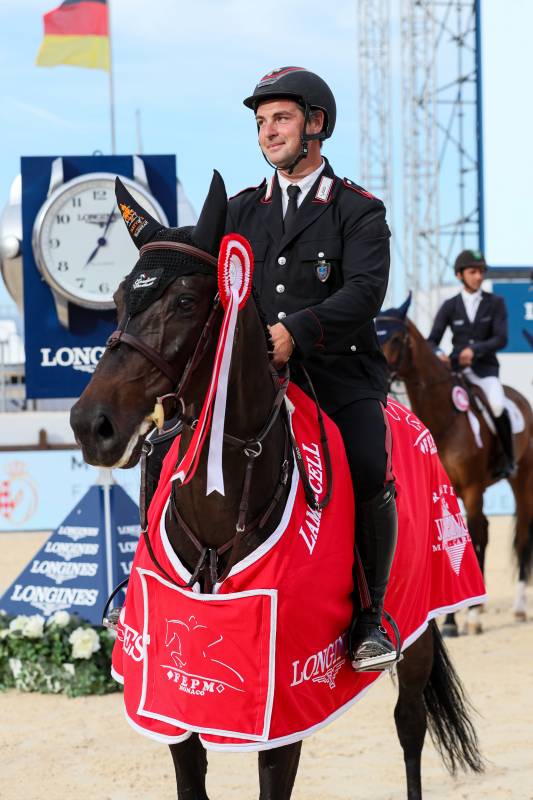 In the first stage of the CSI 5* (1,55 m) Global Champion League, held afterwards the same day, Nayel Nassar (Igor Van De Wittemoere) and Darragh Kenny (Idalville D'Esprit) of Paris Panthers Team were neatly triumphant, followed soon after by the home team, Monaco Aces, made of Julien Epaillard (Billabong) and Jos Verlooy (Jacobien Dwerse Hagen).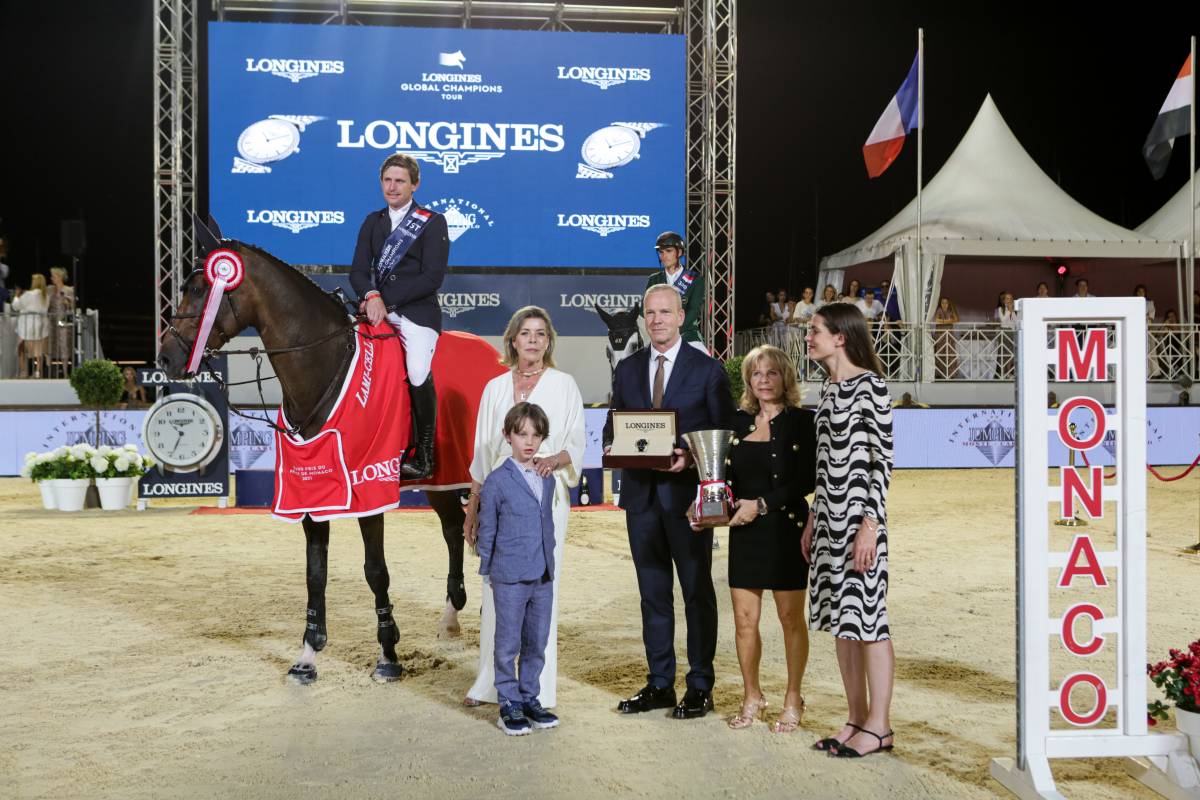 "There were no double clears yet so we just figured out we shouldn't take any unnecessary risk and put ourselves in a good position for Saturday", pointed out Nassar – "our horses really responded great and I felt like we put in two solid rounds", he added.
On Friday the 2nd July, one of the biggest star of the Jumping, James Wilson was crowned the 'king' of the Casino de Monte-Carlo Trophy (CSI 5* – 1,50 m) exceeding the skilled Pieter Devos (Jade vd Bisschop) for just a tenth of a second. Concentration, great sense of responsibility and bravery are requested at the top to survive the challenge. The British 26-year-old rider threw a strike for the first time with his Imagine de Muze.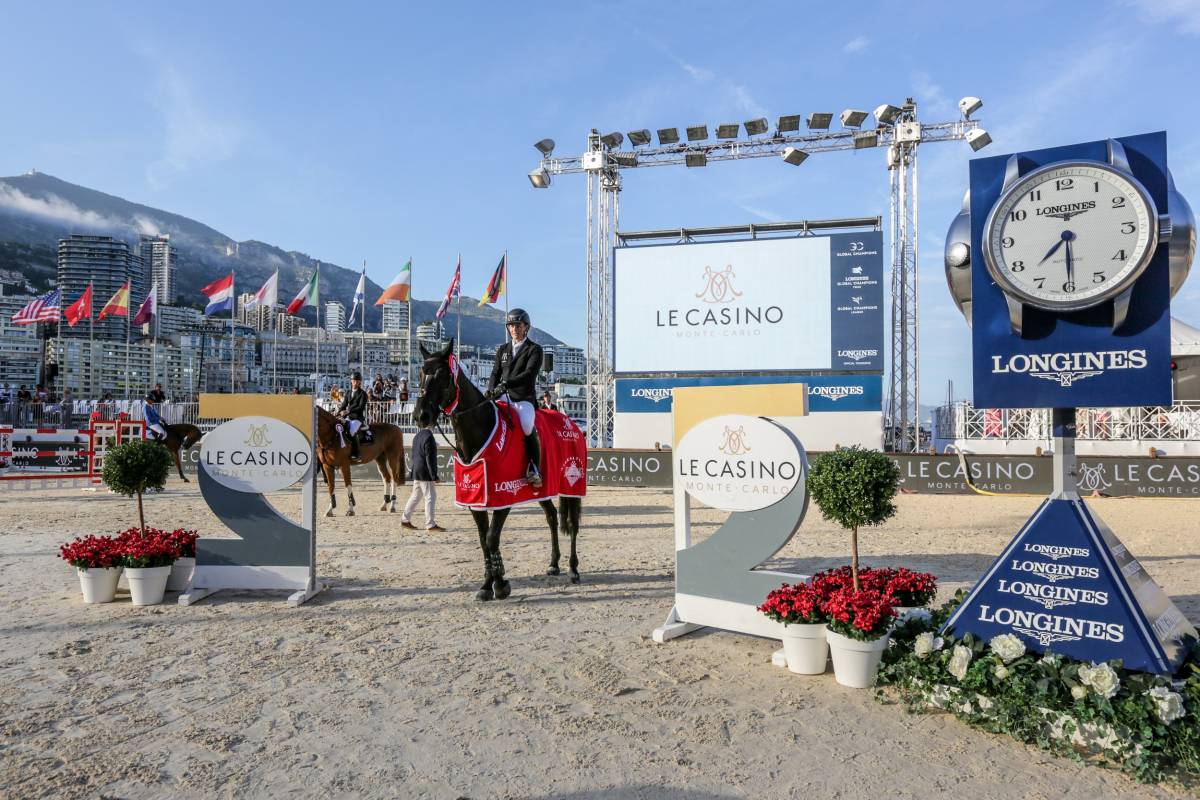 "I wasn't nervous because she (the horse) would get chance, being quick across the ground without many options to take strides in the arena as she rides like an indoor", highlighted Wilson.
The 11th Edition of the Pro-Am Cup, was the fitting conclusion of the second day by combining Jumping Pros with emerging stars in a two-round competition for a gripping result out of the ordinary. Ten teams faced each other bravely on the LGCT sand until the final round where V. Platini and V. Barca (Cavalleria Toscana) from Team Virtus stood out among the others thanks to the horses perfect performance at each round as a due balance between style and speed.
The Sovereign Prince and Charlotte Casiraghi (Conceiver and Patron of Pro-Am) acted as honourable prize-givers in this magical and refreshing evening underneath the Monegasque panorama.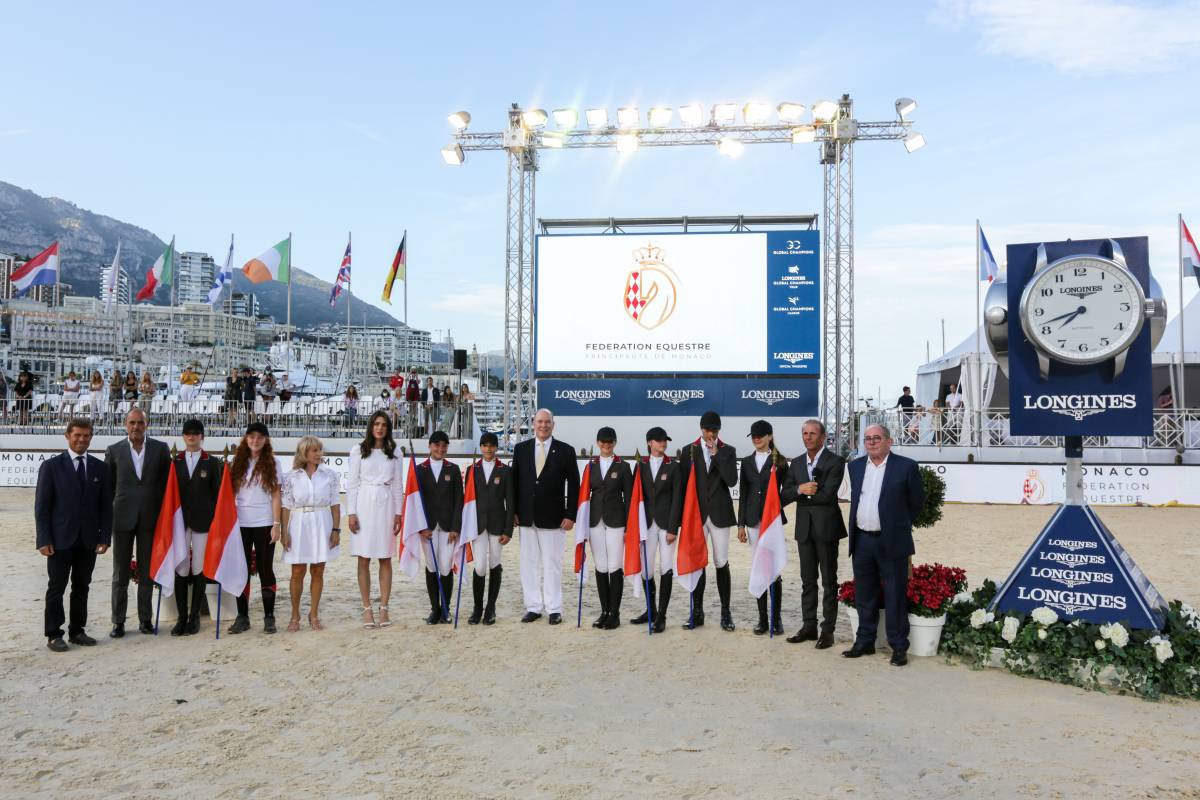 At the 2nd Competition of the Global Champions League (CSI 5* 1,55 m.) on Saturday the 3rd afternoon, Nayel Nasser and Darragh Kenny (Paris Panthers Team) confirmed their leadership showing effective double clear rounds, followed by Monaco Aces, with a notable performance by the leading riders Alberto Zorzi (Italy) and Edwina Tops-Alexander (Australia).
"Both Nayel and I have very talented horses and they were jumping great so there was no reason to change anything", stated Kenny. "We can't be happier with this convincing victory, we played the competition to our utmost strengths and it suited our horses well today", Nassar concluded.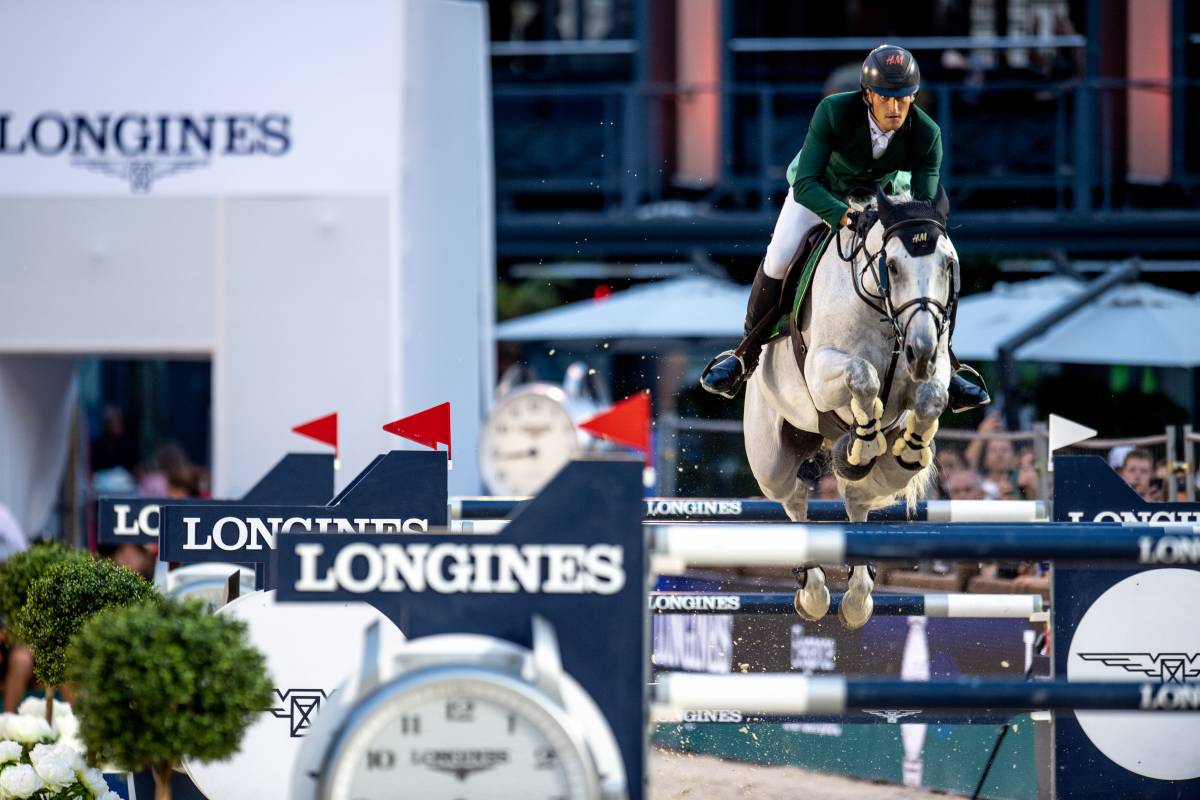 Finally, the Longines Global Champions Tour Grand Prix du Prince de Monaco (1,60 m.) on Saturday evening gave an extraordinary show into a crescendo of pathos and positive energy for all 33 qualified participants. Under the motto "only the bravest", Darragh Kenny (Ireland) riding Idalville d'Esprit achieved the best test conquering the prestigious Trophy that was awarded by H.R.H. Princess of Hanover and Her daughter Charlotte Casiraghi.
"My horse felt fantastically! … and He loves this ring in Monaco", said Kenny to conclude such an unforgettable weekend for him where he granted the access to the GC Prague Playoffs and maybe to the grand final in Prague on November 2021. Let's be in the saddle for the follow up!
To learn more about the Longines Global Champions Tour please visit: www.gcglobalchampions.com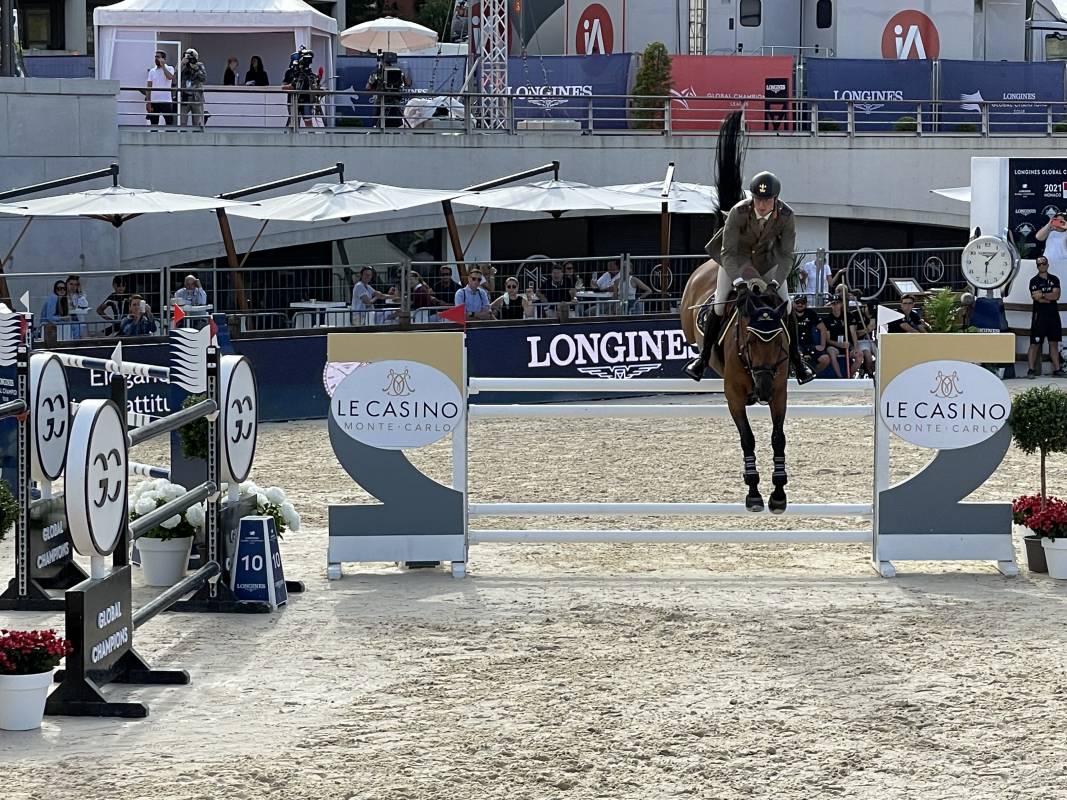 Final Results
Prix Fédération Equestre de la Principaute de Monaco (CSI 5* 1,45 m)
1st place: Horse: Carlotta – Rider: Emanuele Gaudiano (Italy) – Time: 24.09 sec
Trophée Casino de Monte-Carlo (CSI 5* 1,50 m)
1st place: Horse: Imagine de Muze – Rider: James Wilson (UK) – Time 59.43 sec (Round) – 35.03 sec (Jump-off).
Longines Pro-Am Cup Monaco
1st place: V. Platini / V. Barea – Team: Virtus – Time: 69.99 sec. (Round) – 71.62 sec. (Jump-off).
Longines Global Champions Tour Grand Prix du Prince de Monaco (CSI 5* 1,60)
1st place: Horse: Idalville d'Esprit – Rider: Darragh Kenny (Ireland) – Time: 69.92 sec (Round) – 37.89 sec. (Jump-off).
2nd place: Horse: Eic Coriolis des Isles – Rider: Max Kühner (Austria) – Time: 72.04 sec. (Round) – 38.07 sec. (Jump-off).
3rd place: Horse: H&M Legend of Love – Rider: Olivier Philippaerts (Belgium) – Time: 72.32 sec. (Round) – 38.66 sec. (Jump-off).