Latest news
Lürssen to build a new custom 125m superyacht Project JAG by 2023 and other yacht news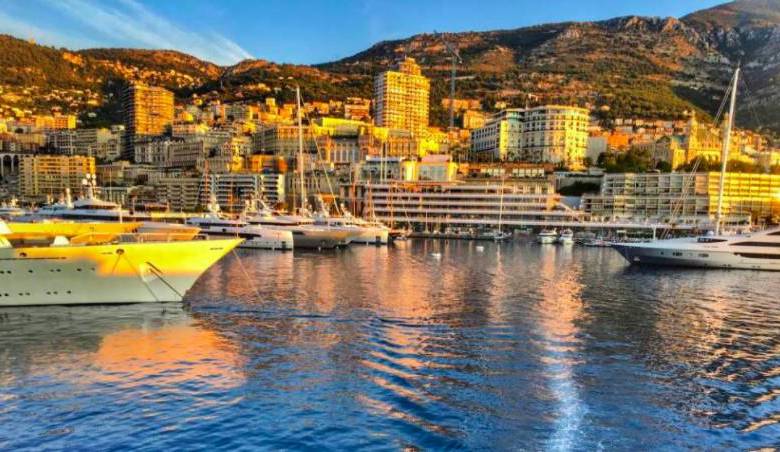 We selected for you top 4 yacht stories of the last week at Yacht Harbour.
Lürssen to build a new custom 125m superyacht Project JAG by 2023
During the Monaco Yacht Show 2019, one of the world's leaders in the yachting industry, the German yard Lürssen announced sale of its new custom-built project. The construction of the 125-metre Project Jag will be fully overseen by Moran Yacht & Ship acting on the owner's behalf.
Very little information has been revealed on the project so far. It is known however that the superyacht will feature exteriots Venice-based studio Nuvolari Lenard with exquisite interior by Reymond Langton team.
Project JAG will be come equipped with at least one helipad and will be ready to take on-board up to 20 guests, which will be accommodated across 11 cabins and catered by the crew of 40. 
The superyacht's steel hull will measure 18.5-metres in the beam and have a draft of 4.8 metres. The amenities on-board will comprise a beauty salon, a SPA centre, a sauna, a swimming pool, two movie theaters (indoors and outdoors), a dance floor, a gym and an elevator.
Project JAG is one of the seven projects currently under construction with Moran Yacht & Ship and one of four exceeding 100 metres.  The brokerage's new construction team negotiated the build contract, compiled the technical specifications, and is currently supervising the entire completion and delivery of Project JAG in 2023.
Perini Navi presents new Falcon Rig Gallery at the Monaco Yacht Show
During the press conference at the Monaco Yacht Show 2019, Italian yacht manufacturer Perini Navi presented new Falcon Rig Gallery, with seven yachts in build and an order book worth EUR 160 million.
Perini Navi's order book is currently worth EUR 160 million, with three letters of intent also signed recently for a 92-metre sailing yacht from the Falcon Rig Gallery, a 47-metre E-volution sailing yacht and a 74-metre motoryacht. The yard also has a total of seven yachts under construction: two motor ones (a 53-metre and a 56-metre) and five sailing ones (three 42ms, one 47m and one 60m). In addition to that, Perini Navi delivered the 25-metre Eco-tender in August this year.
Production values jumped from EUR 35 million in 2017 to EUR 66 million in 2018 with Perini Navi expecting to end 2019 on a figure of 80 million. It has also consolidated its production areas and further strengthened the Viareggio-La Spezia-Turkey axis. Over the coming months, Perini Navi also plans to boost its coverage of the international markets by opening operational bases in Hong Kong and Monte Carlo.
Perini Navi is also presenting its new Falcon Rig Gallery to the market at the Show. This is an entire product range spanning 56m to 92m models and inspired by the iconic Maltese Falcon  the 88m clipper with which Perini Navi revolutionised the sailing world in 2006.

The aerodynamic efficiency of the sail plan has been optimised to guarantee superior performance. Automation, which has always been the jewel in the Perini Navi fleet's crown, has been further extended with new generation winches, resulting in even simpler operation and easier handling.
Contemporary lines, generous volumes and new superstructures with an unmistakeable Perini Navi aesthetic characterise the entire range. The aft areas on all the craft offer hugely comfortable spaces which open onto a large beach area. The cockpit and saloon are on the same level and flow into one another to create a single open plan area, guaranteeing superb liveability both interior and exterior.
Abeking delivers 80m superyacht Excellence to American billionaire
Following the launch in May 2019 and successful sea trials in the North Sea, the leading German builder Abeking & Rasmussen has delivered the 80-metre superyacht Excellence to her owner. The vessel is currently on her way to Monaco Yacht Show 2019, where she will make her international debut.
The vessel is believed to be owned by Herb Chambers, American billionaire and the owner of a network of six dozen dealerships in Massachusetts. He is also famous for his collection of exotic cars. The automotive dealership mogul estimated at $1.5 billion by Forbes.
The sixth largest vessel of Abeking & Rasmussen, Excellence features both exteriors and interiors developed by the UK-based design studio Winch Design. Her framework relies on the same technical platform as the 81-metre Grace (ex. Kibo), featuring a 12.6- metre beam and a maximum draught of 3.5 metres.
Key exterior trademark of the vessel is her striking and angular reverse bow, offering a silhouette comparable to a spaceship. Her exterior lines draw the eye to the bridge and owner's decks surrounded by curved floor-to-ceiling mirrored glass, blurring the distinction between the upper deck and the panoramic skylounge.
With accommodation capacity for 14 guests, Excellence offers a swimming pool and platform, as well as Jacuzzi and sprawling beach club and impressive limousine tenders.
Damen to build its largest 75m support vessel
Dutch yacht builder Damen has announced a new order for a 75-metre bespoke support vessel. She will become the largest Damen Yacht Support built when delivered in 2022. 
The model will feature customised in-house design based on the newly developed YS 7512 model in the Damen Yacht Support range.Wright Maritime Group, the consultant on the custom design and technical development, will supervise the project on behalf of the client.
The 75-metre will have a beam of 12 metres and a volume of approximately 1,900 GT. She will hangar a helicopter with a D14 value, has state-of-the-art environmental equipment and capacity for containerised emergency relief support equipment together with a wide range of specialised marine gear and tenders. The vessel will be able to accommodate up to 45 people including crew, specialist staff and guests.