Latest news
Marché de la Condamine's New Look: where Celebrities Lunch, Laugh and Dine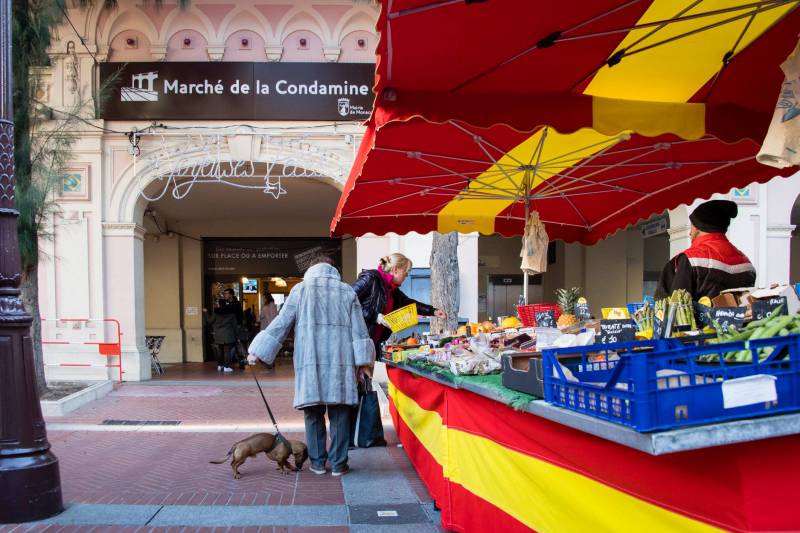 Living alongside the height of luxury and sophistication in the Principality lies an historic treasure – a modest treasure, perhaps a little too modest. It is the Marché de la Condamine whose richness lies in its history and the traditional role it plays within the Monegasque community. Just ask Mayor Georges Marsan or his adjunc Jean-Marc Deoriti-Castellini what are their fondest memories of life in Monaco. They will tell you, with obvious emotion, that it was the simple pleasures around Marché de la Condamine. There used to be just two small restaurants, La Becque qui est Rouge and La Calanque.
There is and was a sense of community, of friendliness. Georges and Jean-Marc reminisce with HelloMonaco about getting together for a bite or going to the cinema. They remember it vividly even from an early age as children. And they are intent on preserving it for Monaco's children of the future. Which is why on your next visit to Marché de la Condamine you will find the Mairie has just put in lots of new tables and chairs there. And they have done it in a way that keeps that traditional modest feel and welcoming ambiance. Shop at the market, congregate, sit and laugh and share a bite.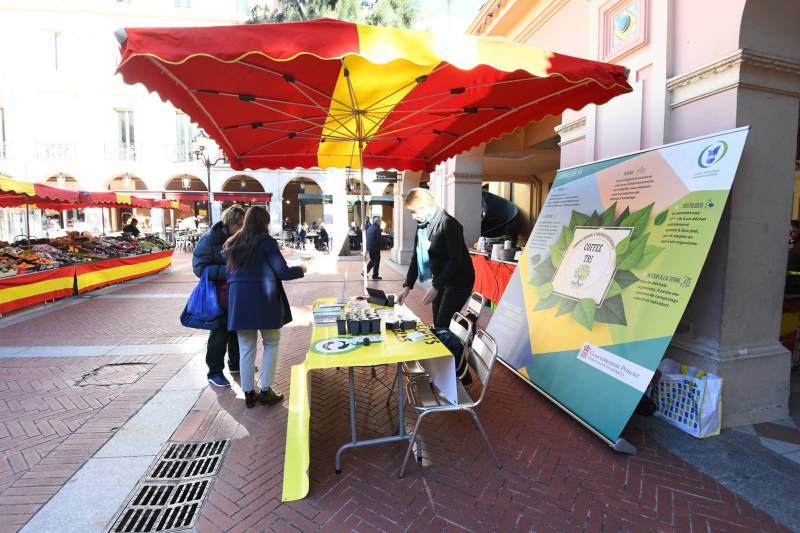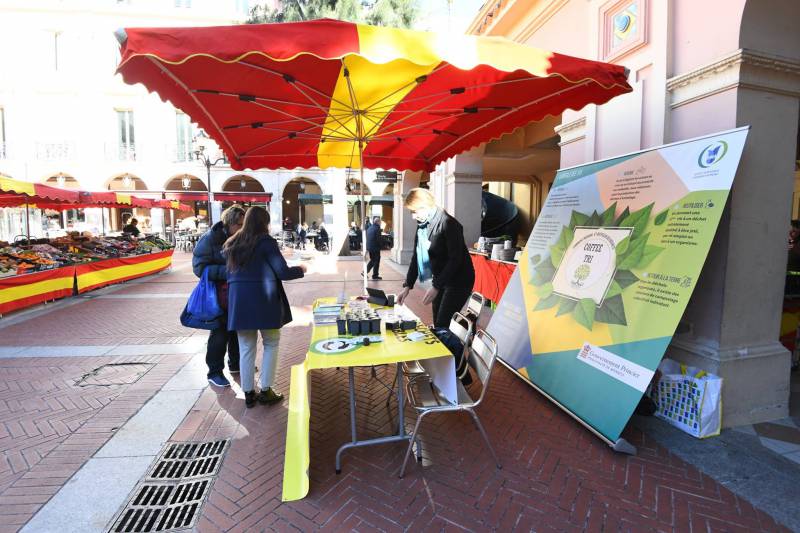 Luxurious Salle d'Empire and the Market Hall of Marché de la Condamine exist in harmony uniquely in one Principality. And the common denominator is safety and civility. Marché de la Condamine draws thousands of visitors regularly from France and Italy. There is another draw – it is quality. You have probably heard of "Casse-Croute". It's a snack.
And under the deceptive banner of cooks interested in snacking, Chef Joel Garault (of Hermitage fame), President of Monaco Goût et Saveurs, has just gathered 28 of the finest celebrity Chefs, amassing an impressive number of Michelin stars among them. And what were they celebrating – the gourmet food at Marché de la Condamine. The surroundings may be simple and welcoming, the fruit, vegetables and fish fresh – but you can also find the finest gourmet food in the Gourmet Hall.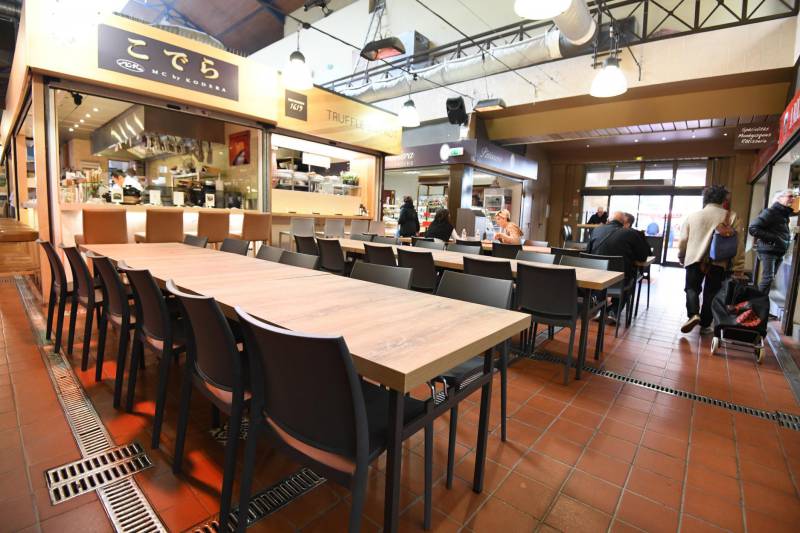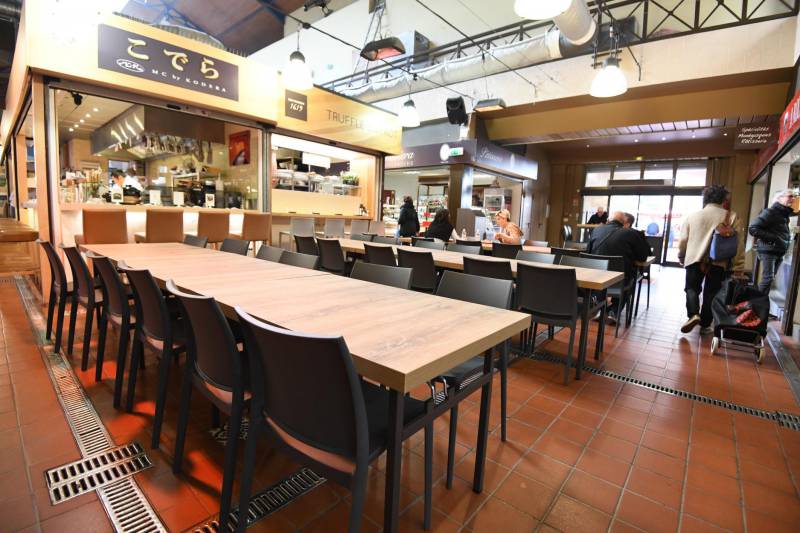 And why not sit at the new tables and chairs and have that same experience that Georges Marsan and Jean-Luc Deoriti-Castellini had in the good old days. Or look out for Joel Garault and – let's call them – "the Casse-Croute/Michelin Star gang" shopping for ingredients.
Go see the "anthracite new look furnishings" and find out why the Mayor and his adjuncts hang out there. The Food Hall of Marché de la Condamine is open for lunch every day when the market is open from 7 am until 3 pm. Dine every evening (except Sunday and Monday) between 6pm and 9.30 pm when the Gourmet Hall is open too.