Latest news
Maria Callas Monaco Gala & Awards celebrated the Divine in the best Greek virtuosity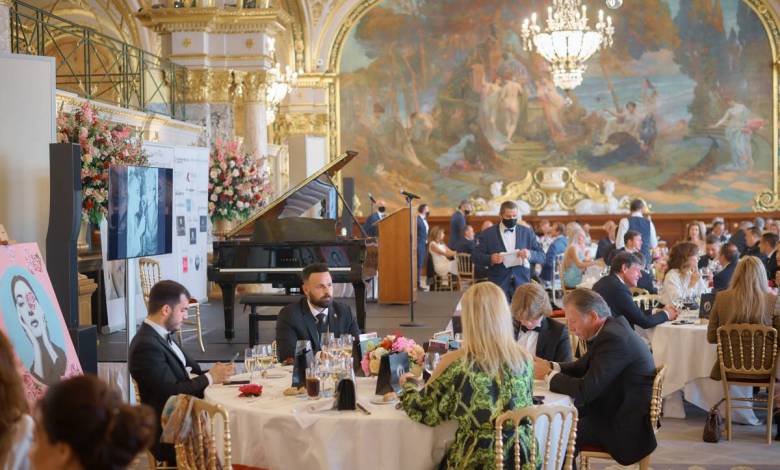 Greek culture has always been known as the cradle of civilization and the Principality of Monaco is tied up to that glorious heritage, being also the privileged destination of an unconquerable icon of Bel Canto. "You are born an artist or you are not…the artist is always there" used to say Maria Callas, the finest and most influential Soprano of the 20th century. In 1960, she masterfully hit the heart of Monaco performing at the Monte-Carlo Opera House in the presence of Their Serene Highnesses Prince Rainier III and Princess Grace of Monaco. It was a resounding success that strengthened her bonds to the Monegasque territory. To celebrate that precious memory the 1st edition of Maria Callas Monaco Gala & Awards worthily brought to the stage the best kalokagathia harmonious spirit.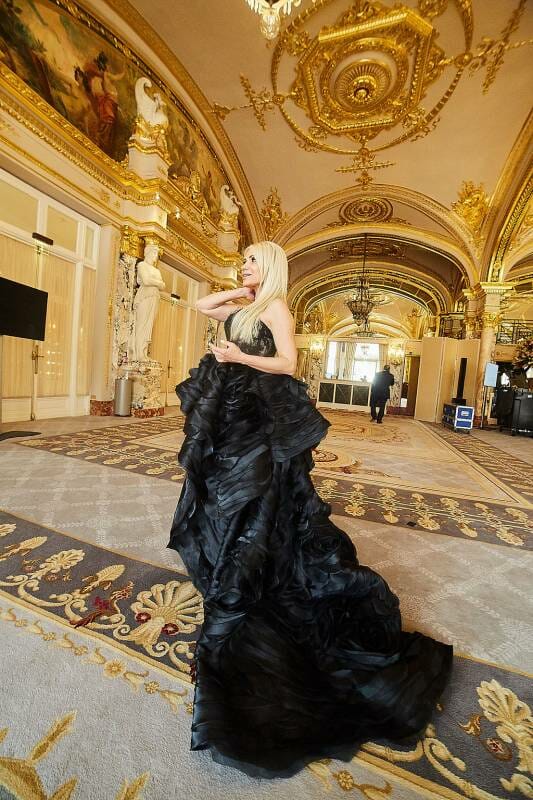 The event was held on Monday the 10th May 2021 at the princely Salle Empire within the Hotel de Paris. H.S.H. Prince Albert II of Monaco, granting His patronage, honoured all distinguished guests with His presence to reiterate his closeness to a figure so dear to his mother. Ioanna Efthimiou, president of Action Art Monaco and founder of that unique happening, did the honours at the princely visit.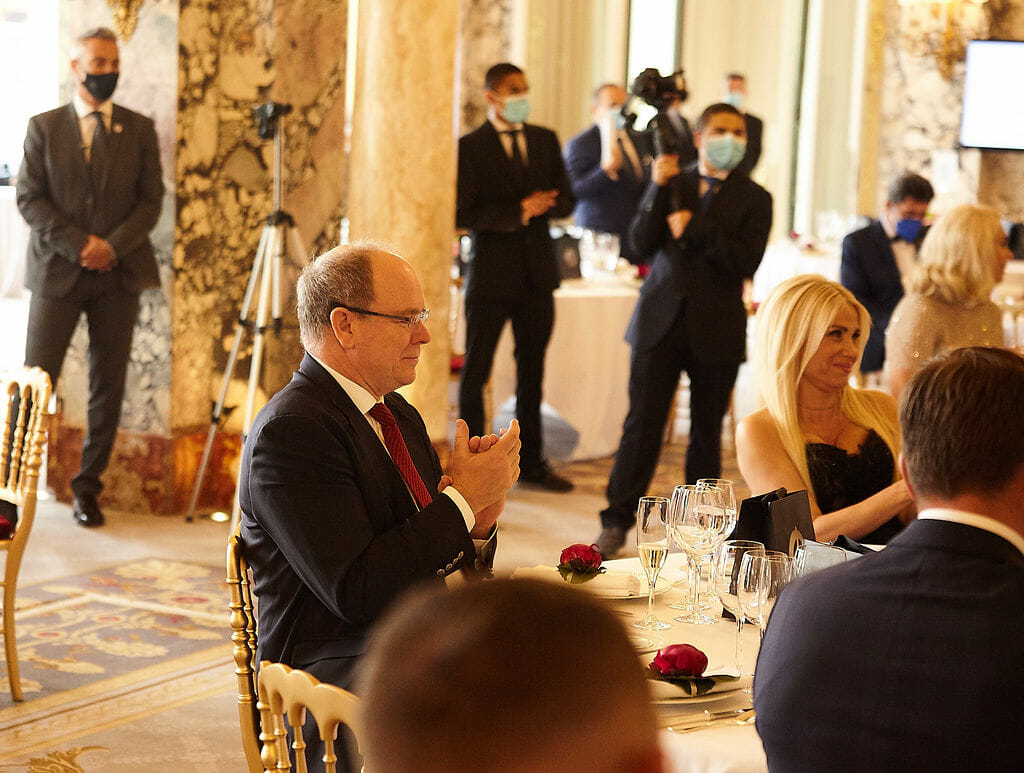 A refined mise en place, accurate in every single detail, reminded the natural elegance of Maria Callas whose sublime musical tone spread in the room together the delicate perfume of fresh peonies which embellished the room. A set of high quality paintings depicting the Soprano including Madame Efthimiou's own art and a set of music performances highlighted this event. Stella Almondo, young pianist from Monaco awarded as the Best Music Talent of the Year, interpreted with great intensity the 1st movement of the 2nd Sonata in G minor op.22 by Schumann, well appreciated by the Sovereign Prince. The internationally-recognized Ukrainian Soprano, Elena Kuzheleva, relived Callas' golden age playing her signature pieces like Bellini's 'O Casta Diva' and 'Babbino Caro' by Puccini. The virtuous French prized pianist, Alexis Gournel, interpreted admirably the opera aria music and offered a precious solo-interpretation from Rachmaninov.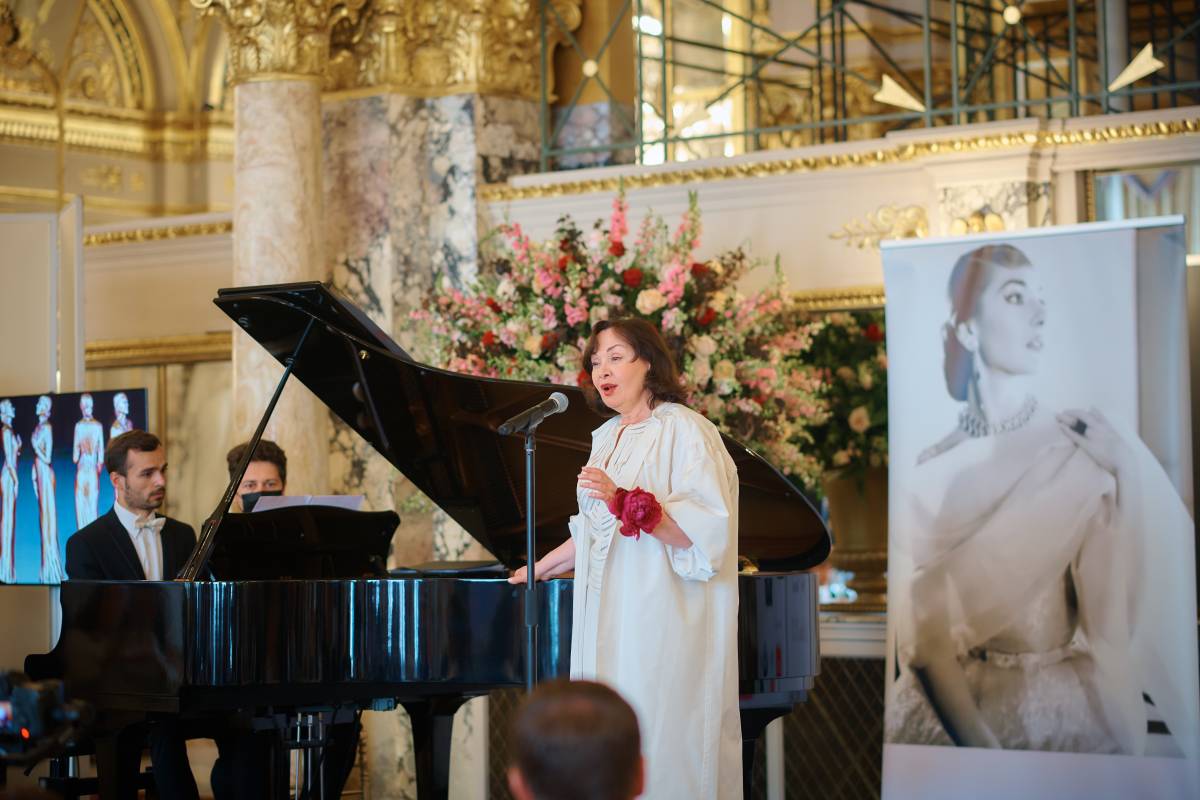 HelloMonaco, media partner of the event, attended the Gala to share with their reader its special atmosphere and collect some fresh feedbacks. This fairly rendezvous represented a glamourous renaissance to look ahead the future with more optimism and reaffirm past ties between Greece and Monaco.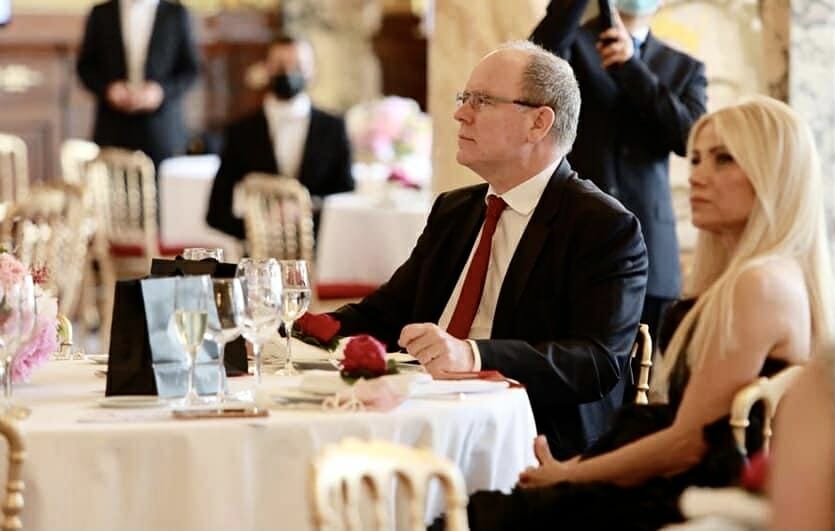 "The Hellenic community of Monaco is proud to support this initiative in a place that Maria Callas, the 'Bible of Opera' as she was defined by Leonard Bernstein, often loved to visit", pointed out Sophia Vaharis Tsouvelekakis, president of Communauté Hellénique de Monaco.
"The Divina has been an era-defining and a towering figure in the global lyrical scene, setting a benchmark in classical opera. Maria Calla's unique, magical voice, and powerful interpretations gave theatrical meaning and dramatic depth in the wide-ranging opera repertoire, despite the difficulties she managed to overcome so deftly and defiantly', highlighted Kallirroy Danalis-Apostolopoulos, Gala Honorary Ambassador in Monaco.
But which is the source of inspiration of the Gala & Award? HelloMonaco asked its mastermind, Ioanna Efthimiou (I.E.).
HelloMonaco: Mrs. Efthimiou, how did the idea come about?
I.E.: Maria Callas and the famous Greek shipping magnate Aristotle Onassis were united by a deep friendship with Their Serene Highnesses Prince Rainier III and Princess Grace. Maria loved this place very much, spending some unforgettable moments in Monaco. I do believe that Maria Callas was a powerful woman with such a gorgeous voice, personality and class which never fade. I really would like to make that mythical time revive and I created this Gala aimed at promoting the Greek heritage. I had the honour to propose it to the Sovereign Prince, who already knew me because of my artistic exhibitions. He was delighted and encouraged me to give birth to all this, despite troubled times. The Greek community based here is relevant, largely represented by ship owners, and everybody got the desire to empower the cross-cultural bonds. The outcome was so successful that we have already received new proposals for the 2022 event. We are so proud about that as for the support we received from all Media partners and sponsors.
To make the anniversary even more valuable, every guest received a gift of an exclusive creation by Xaris Apergi (X.A.), stylish jeweller, architect and engineer based in the core of Athens, being inspired by the finest shapes of classical Greek design revisited in a modern charming way, using gemstones and noble metals. HelloMonaco collected a few worthwhile comments from her.
HelloMonaco: Ms. Apergi, what inspired you for the creation of such a special ring?
X.A.: I got inspired by everything that is Greek: ancient Greek artists, the Greek language and its etymology and by nature and poetry, as well. I always try to combine all these elements in my works of art where I put my soul.  I felt a sense of chauvinism when I conceived the 'plochmus' ('plokamos' = braid pattern) inspired by the torus shape on the marble columns of the Temple of Artemis in Ephesus since this chain-like design united many cultures in the past and it moved me a lot.  So, it seemed to me that it perfectly symbolized the Divina for this occasion full of beauty. I also created from my heart a unique piece of jewellery I offered the Sovereign Prince for H.S.H. Princess Charlene that has the shape of an Ionian column combined with Turandot Opera, Maria Callas' best loved, and a flower. Today for me is a dream come true. Life has always been a surprise like when I learned that the place where I live in Athens belonged to Phidias, the most important classic architect, sculptor and artist. I felt so honoured!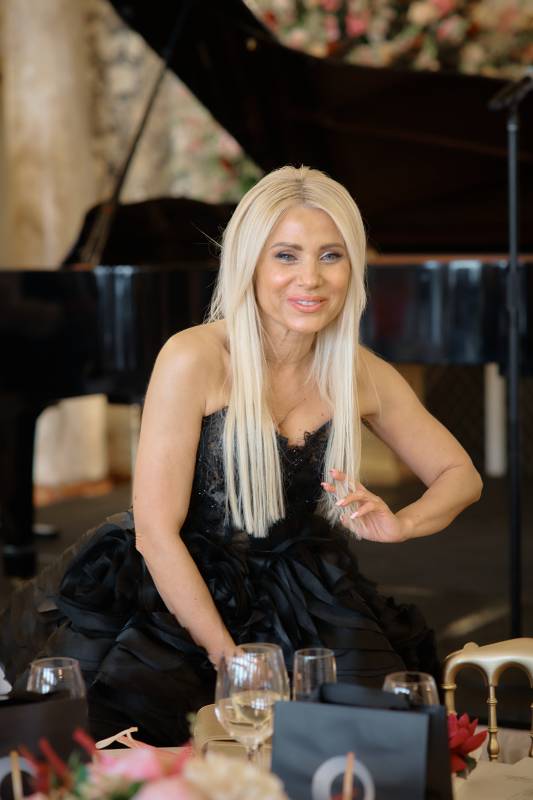 Maria Callas Monaco Gala & Awards started out under a good omen and promises to be an annual unmissable event on the Monegasque scene. Get ready to participate in the next edition!
Maria Callas Monaco Awards
The banquet was also the perfect setting for an exclusive Awarding Ceremony focused on Greek excellency. Nana Mouskouri, long-career experienced Greek singer from Crete, was awarded as the Best Music Artist. The Best Soprano Artist prize went to Elena Kelessidi, learned singer from Greek descent. The Best Woman Athlete trophy went to young-generation tennis player Maria Sakkaris, while the top-ranked tennis player, Stefanos Tsitsipas, winner of the 2021 Rolex Monte Carlo Masters, was appointed as the Best Man Athlete. Elena Ambrosiadou, CEO of the international IKOS Investment Structure in London, was awarded as the Leadership Business Woman. The Leadership Business Company prize was conferred to Vassilios Katsos, Chairman and Co-Founder of a leading company in pharmaceutics and healthcare, and to Nelly Katsou, Vice Chairman & Co-Founder of the same company.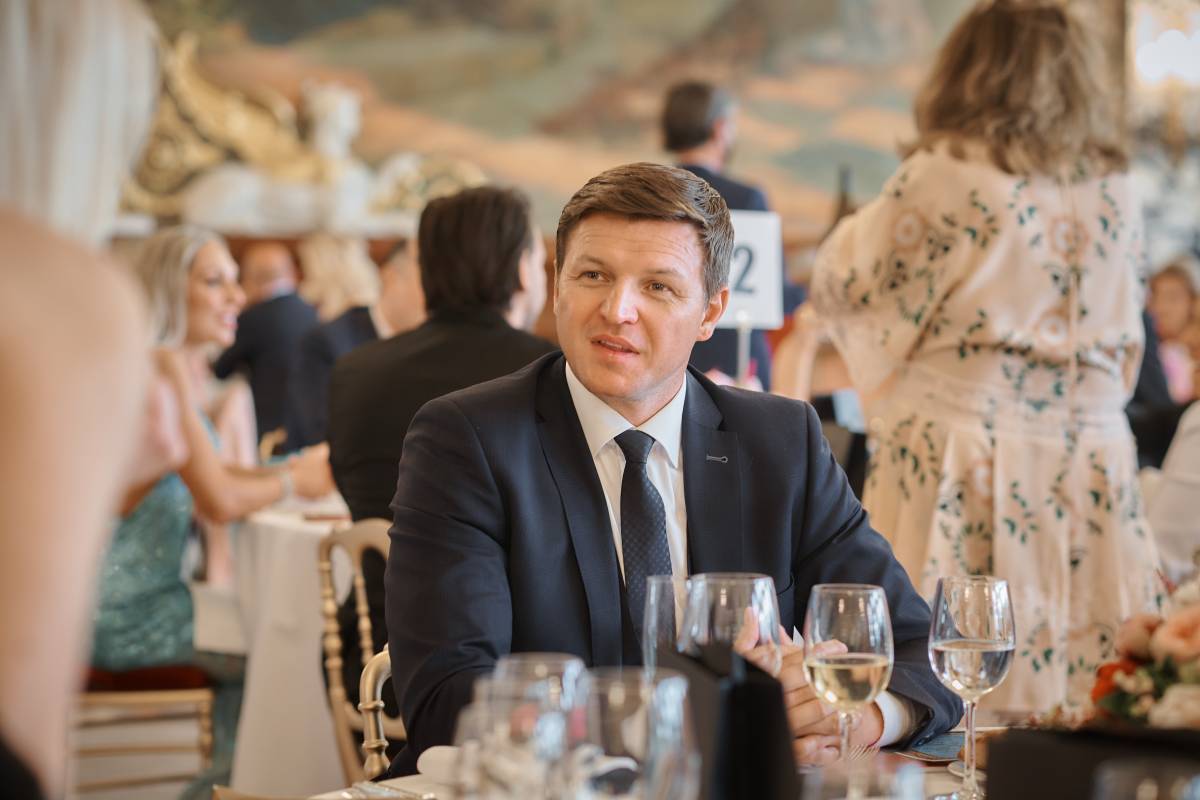 The Medical Research acknowledgment went to Dr. Meletios Ath. Dimopoulos, Haematologist – Medical Oncologist, chairman of the Department of Clinical Therapeutics and Rector of the National and Kapodistrian University of Athens. Dr. Sotirios Tsiodras, Professor of Medicine specialised in Infectious Diseases at the same University and Chief Scientific Advisor to the Government for COVID-19 pandemic, received the Medical Leader of Support Greece prize. For his deep commitment in welfare and solidarity, Vassilios Apostolopoulos, CEO of Athens Medical Group, major European asset, was given the Leadership in Healthcare & Corporate Social Responsibility. Athinagoras Andriadakis, from Marmin Bay Elounda luxury hotel resort in Creete, was received the Hospitality award. The Archpriest of Ecumenical Throne, Michael Seliniotakis, was titled the Philanthropist of the Year, for his educational and spiritual efforts. Last but not least, Liana Scourles was named Maria Callas Supporter of 2021, for her diplomatic and charitable social engagement as well as for the devotion to La Divina.