Latest news
MC State news: Pitch at Louis II Stadium renovated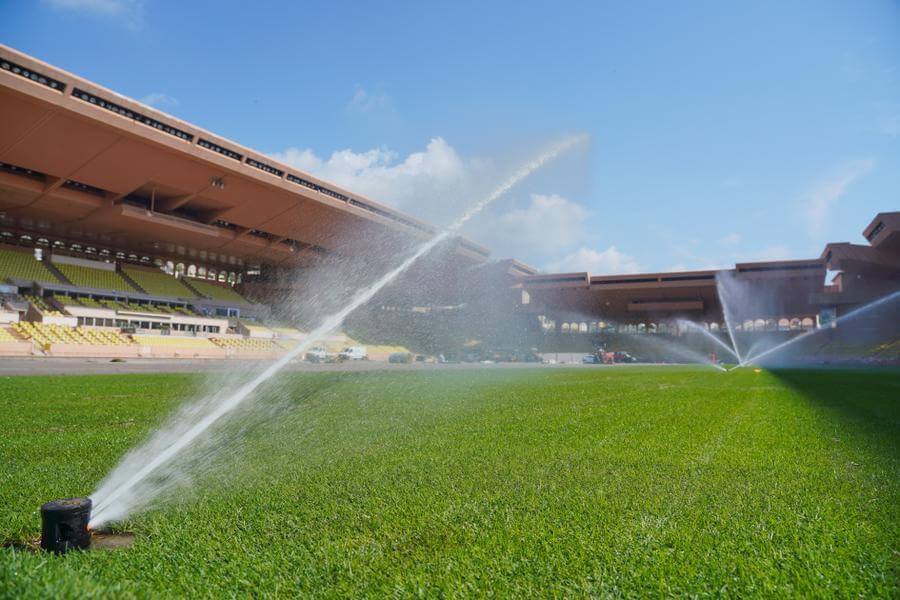 Pitch at Louis II Stadium renovated
Since Sunday 13 May 2018, the day after the last Ligue 1 home fixture, significant work has been underway at Louis II Stadium to renovate the football pitch.
The work, due to be completed on Friday 10 August, has been carried out in two phases in order to avoid interfering with the Herculis EBS international athletics meeting held on the evening of 20 July 2018.
RAMOGE – Noble pen shell census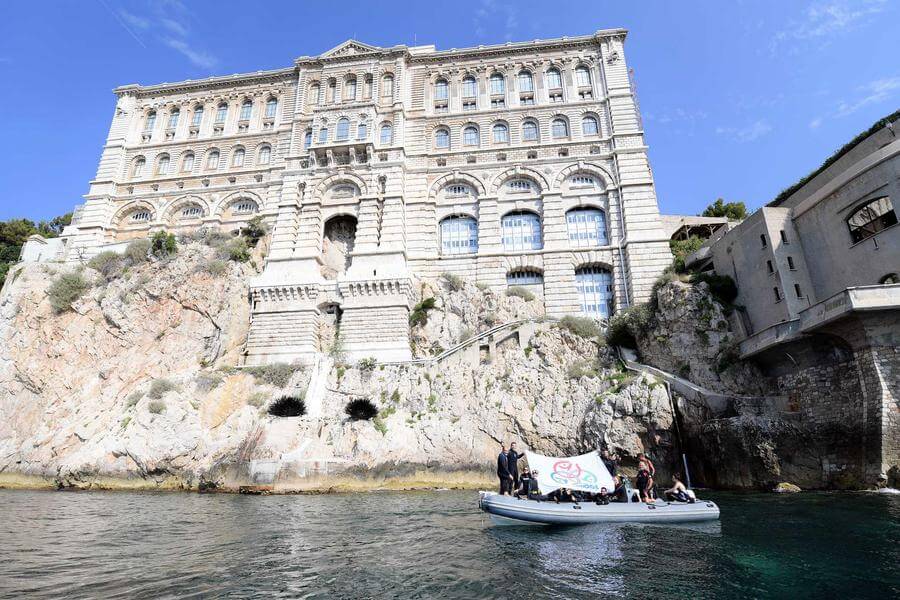 On Sunday 5 August 2018, at the instigation of the RAMOGE Agreement, which is encouraging the public to get involved and help scientists to better understand the distribution of certain protected species, the Monaco Underwater Exploration Club and the Department of the Environment joined forces and good will to conduct a census of noble pen shells (Pinna nobilis).
These large Mediterranean bivalve molluscs are usually found in Neptune grass. They are vulnerable to anchoring and bottom-fishing gear, and classified as an endangered species under Annex II of the Barcelona Convention's Specially Protected Areas and Biodiversity Protocol.
Keywords for Promoting "Destination Monaco"
As part of its digital strategy, the Prince's Government is inviting all local players to use certain keywords (hashtags) in their publications on social networks, in order to build a community and play a shared role in promoting Monaco as a destination.
The use of hashtags in a communication strategy is essential in order to gain visibility.  In the Principality, the use of certain keywords, related to an activity, is becoming particularly useful for promoting Monaco as a destination on social networks, especially on Twitter and Instagram.
Measles: One Confirmed Case
The Department of Health Affairs has been notified of a case of measles, contracted by a resident of the Principality, who is currently travelling abroad.
The Government therefore invites anyone who has not had measles to check that their vaccination is up to date.  They should not to hesitate to consult their doctor if the following symptoms appear:
–                     A high fever,
–                     A nasal discharge,
–                     A cough,
–                     Conjunctivitis with redness of the eyes,
–                     Small white spots inside the mouth,
–                     General fatigue,
–                     Then, subsequently, a rash over the entire surface of the body.
To protect yourself and others, you are reminded of the importance of routine vaccination.
Flags to be flown at half-mast
As a mark of solidarity with Italy, where a national day of mourning is planned on 18 August in memory of the victims of the bridge collapse in Genoa, a decision has been made to fly flags at half-mast on public buildings this Saturday.
Source: en.gouv.mc