Latest news
Mercedes to launch a new boat out of their collaboration series with Cigarette Racing Team and other yacht news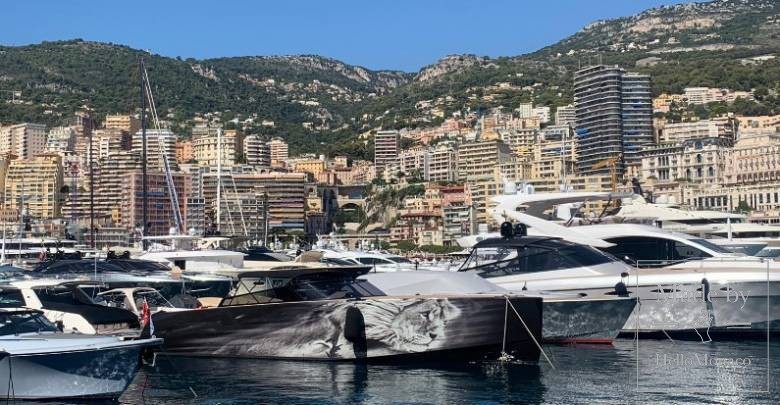 We selected for you top 3 yacht stories of the last week at Yacht Harbour.
Mercedes
to
launch
a
new
boat
out
of
their
collaboration
series
with
Cigarette
Racing
Team
During the recent Miami International Boat Show 2019, a new product from the series of collaborations between Mercedes-AMG and Miami builder Cigarette Racing Team was released. This year's model was inspired by Mercedes-AMG GT 63 S Coupe, featuring the same colour patterns and design motifs.
This 12,5-metre racing boat has been christened 41 AMG Carbon Edition. One of her most significant features is carbon-fibre construction developed by Cigarette engineers in order toresonate with Mercedes model. It is evident, that Carbon fibrebecomes a new trend among fast boats structure materials, forinstance, as it is in the latest Pershing 8X. Still, the constructorsclaim, their new model is one of a few boats of that kind, wherecarbon is used as not complementary but major constructingmaterial.
The innovations introduced in hull construction enabled thebuilders to make the new boat 227 kg lighter than previous 50 Marauder AMG powerboat built in collaboration. 41 AMG Carbon Edition lays on sandwich construction with carbon-fiberstructural layers around the boat's lightweight hull. The deckand hardtop are also made of carbon fibre.
Daimler AG and Cigarette work together on design concepts ofall AMG boats. This year's edition transmits the colour patternsof Mercedes saloon, easily recognisable in the boat cabin, with a prevalence of red and black. It is noticeable, that normally darkcolours, especially black, are avoided in boat upholstery design, as they easily get hot in the sun. Within this boat, the darkcolours can be used due to upholstery materials featuringcooling ability, that can decrease heat up to 30 percent.
69-metre
Benetti
superyacht
Spectre
sold
Listed for sale by Peter Thompson at Thompson, Westwood & White, the buyer in the deal was introduced by SuperyachtSales& Charter. "Spectre" was asking €65,000,000.
"Spectre" is a 69-meter Full Custom Mega Yacht with a steelhull and an aluminium superstructure on five decks. The namepays tribute once again to James Bond after "Quantum ofSolace" and "Diamonds Are Forever". It's first owner JohnStaluppi fell in love with the leading character in the series offilms inspired by the novels of Ian Fleming.
This original superyacht was developed around the latest marinetechnologies and combining different styles and philosophies ofinterior decoration. References to Art Nouveau in France mixedwith modern details designed by Giorgio M. Cassetta. He saidthat he was very fond and proud of this project. As it was theperfect example of the ideas of the owner and the shipyard. Johnand Jeanette Staluppi, with their outstanding energy, pulled ustogether on to imagine and develop with everything that couldbe desired on a boat this size.
The style of the interiors, created by Benetti's Interior StyleDepartment, feel of some French hotels and boutiques, standingout from Staluppi's previous yachts in a more classical way. Forexample, the floor in the main lounge draws inspiration from theArt Nouveau style flooring in a Paris resort, with symmetricalforms and clean-cut geometrical patterns. Other references toFrench taste are the windows, a reminiscent of Paris' typical ArtNouveau shops.
The megayacht features with a swimming pool and touch and gohelipad. Accommodating 12 guests in unforgettable comfort, thelayout has two owner's cabins: one has a private terrace, a sunlounging area and a hydromassage tub; two VIP cabins on theMain Deck and two guest cabins on the lower deck.
Codecasa
launches
new
43m
Vintage
Series
yacht
Italian builder Codecasa has launched a 43-metre Project 122, the latest superyacht in their Vintage series featuring a 43 meterhull. The yacht was initially launched in summer 2018 at thecompany's Viareggio facility, and is to be delivered to herowner in May 2019, after sea trials.
The yacht with a beam of 9 metres and a maximum draft of 2,6 metres attributes a steel hull and aluminium superstructure. Engined by two Caterpillar 3512C of 1,650 HP, she reaches hermaximum speed at 16,5 knots. At the same time, with a comfortable cruising speed of 11 knots, she boasts a cruisingrange of 4,000 nautical miles thanks to her fuel capacity of65,000 litres.
Project 122' interior design concept was developed bythe Codecasa team. The concept implements a combination ofelegance and modernity, with predominance of light and neutralcolours applied to natural materials.
The yacht's accommodation capacity amounts to ten guestswithin 5 cabins, including the owner's full-beam suite. Thelatter is located on the main deck, featuring two en-suites. As tothe staff, there is accommodation space for up to 9 crewmembers on-board.
In contrast to previous 42-metre versions, Project 122 boasts a Sun Deck Jacuzzi and a Captain's Cabin situated on the upperdeck. The yacht's on-board tender storage holds a Zodiac rescueboat and a Castoldi 21 jet tender.
Codecasa is planning to display the yacht at the upcomingVersilia Yachting Rendez-Vous, held in Viareggio in May.