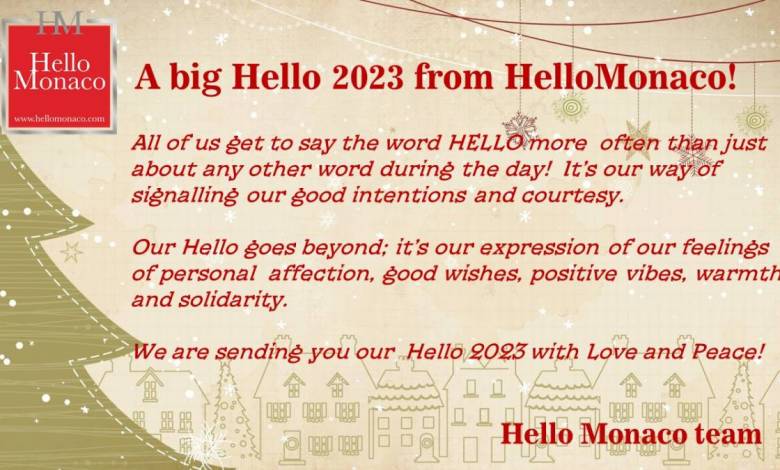 A big Hello 2023 from HelloMonaco!
All of us get to say the word HELLO more often than just about any other word during the day. It's our way of signalling our good intentions and courtesy.
Our Hello goes beyond; it's our expression of feelings of personal affection, good wishes, positive vibes, warmth and solidarity.
We are sending you our Hello 2023 with Love and Peace!
HelloMonaco Team