Latest news
"Monaco and the Ocean" photo exhibition at UN to mark anniversary of H.S.H. the Sovereign Prince's accession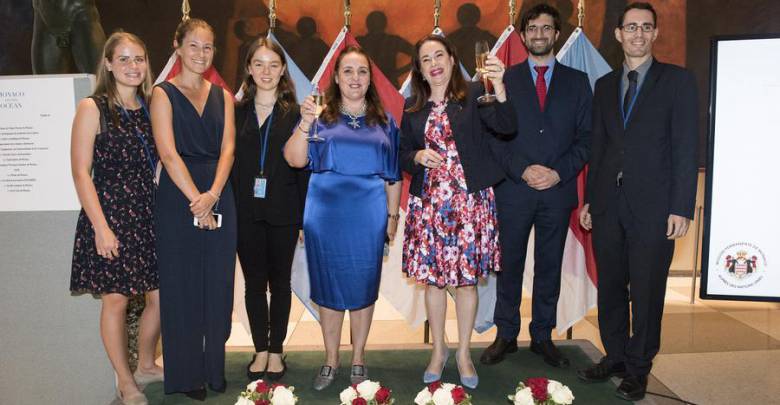 On 11 July 2019, H.E. Ms Isabelle Picco, Monaco's Ambassador and Permanent Representative to the United Nations, officially unveiled a photo exhibition on the theme of "Monaco and the Ocean" to mark the anniversary of H.S.H. the Sovereign Prince's accession.
Accompanied by H.E. Ms Maria Fernanda Espinosa Garcès, President of the 73rd session of the United Nations General Assembly, and Ms Beatrix Kania, the UN Chief of Protocol, the Ambassador presented some 60 images* showcasing the leadership of H.S.H. the Sovereign Prince and His Government on the issue of protecting and promoting the oceans, as well as on preventive measures in this area.
Depicting everything from marine protected areas to sustainable urban development and scientific initiatives like Monaco Explorations, the photos raised guests' awareness of the different reasons why we should look after the oceans and the various ways in which this can be done in order to implement Sustainable Development Goal 14.
A video message recorded by H.S.H. the Sovereign Prince in support of the President of the General Assembly's campaign to eliminate single-use plastics was shown at the event. A ban on such plastics has been in place at the UN Headquarters in New York since 6 June.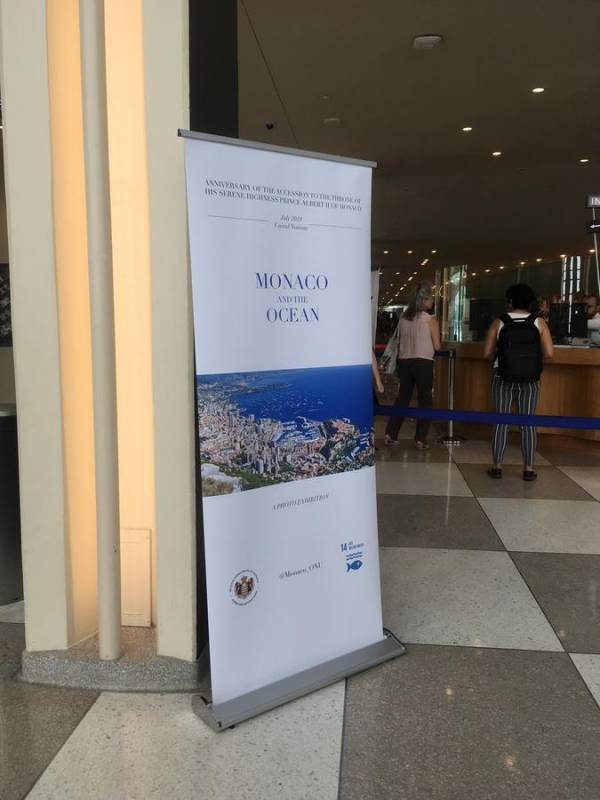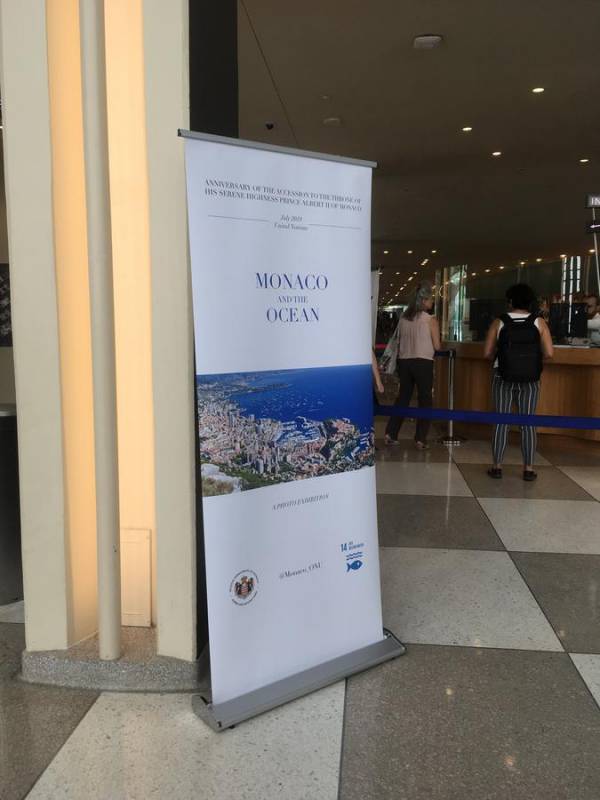 More than 300 guests, including H.E. Ms Maguy Maccario-Doyle, Monaco's Ambassador to the United States, and Mr Gildo Pallanca Pastor, the country's Consul General in New York, then attended a reception.