Latest news
Monaco Business 2021: Digitalisation, Technology, Italian-Monegasque Relations & Energy Efficiency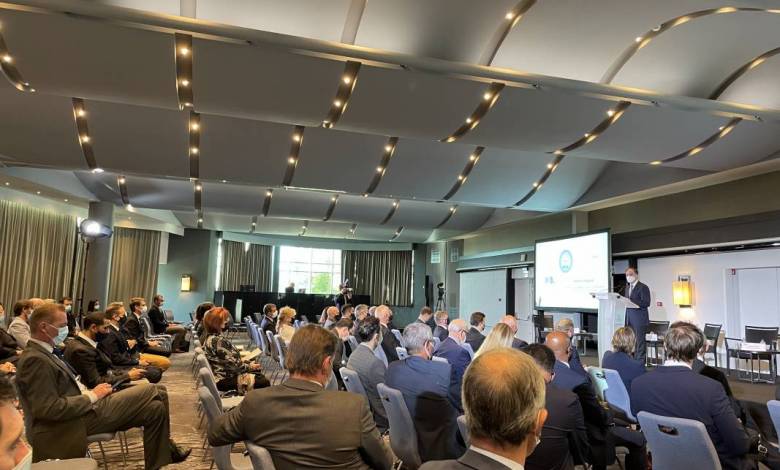 Monaco Business 2021, under the High Patronage of the Sovereign Prince of Monaco, was back for its 9th edition on Wednesday 6th October, 2021 at the SEA Club Hôtel Meridien Beach Plaza.
This new edition was inaugurated by Stéphane Valeri, President of the National Council in the presence of Jean Castellini, Government Advisor and Finance Minister who made a valuable greeting speech.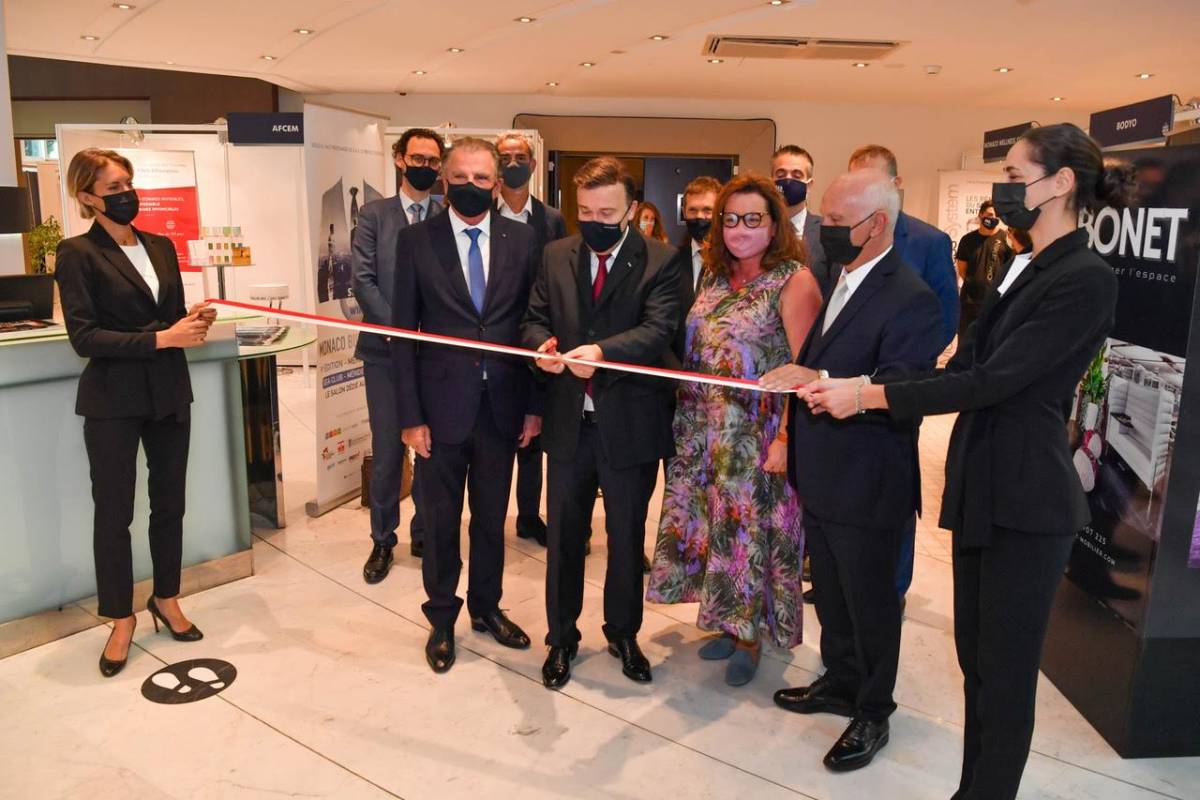 "Thanks to the great support of the Monegasque Government, granting the entrepreneurs the best conditions of development in total safety, the economy in the Principality has been in sharp recovery for a few months". He continued: "I also appeal for this purpose to the entrepreneurs to make their contribution taking their risks and mobilizing their human resources to relaunch their activities (…) assisting businesses is a government duty but no welfare".
And finally he concluded: "There is also a dedicated Fund to the digital transition addressed primarily to Monegasque companies. We have therefore decided to favour this transition for a certain number of local actors considering it a fundamental stage."
More than forty exhibitors welcomed the visitors who could also attend the numerous conferences, free of charge, dealing with interesting topics including: unified and secure communication solutions for mobility, Monaco Cloud, Extended Technology & Security, strategies for zero carbon goals and energetic efficiency and so on.
HelloMonaco interviewed Maurice Cohen (M.C.), editor in the Principality and creator of this important event.
HelloMonaco: The 2021 Edition is back to being a point of reference in the presence, to promote Monegasque business and to improve the relationships between the French and Italian territories, do you agree with this definition?
M.C: The purpose of the event is precisely to put in contact the entrepreneurial realities of the Monegasque territory with those of the neighbouring regions. And this year Monaco Business is hosting an important economic inter-country partnership. My goal is always to attract the larger number of entrepreneurs to attend the networking lounge and conferences on several key issues of the moment with a special focus on the digital sector, but not only. All this allows all participants to have a multidisciplinary vision. Judging by the turnout and participation of the public, the balance is definitely positive.
Many interesting moments have characterized this event, among them the Economic Cooperation Agreement signed by Guillaume Rose (G.R) Executive General Manager of Monaco Economic Board and Agostino Pesce (A.P.), General Manager representing the Italian Chamber of Commerce Nice Sophia Antipolis & Côte d'Azur.
HelloMonaco could elicit some feedbacks from both General Managers and Laura Gaggero (L.G.) from Tourism Economic Development and Common Territorial Marketing of Genoa.
HelloMonaco: Mr. Guillaume Rose, what do you expect from the signing of this cross-border agreement?
G.R.: Actually, this is a collaboration that has been going on for long time with reciprocal good relationships. But it is our intention to intensify this bond since the pandemic has narrowed our so close realities and the positive effect is that now we feel near the Italian Chamber of Commerce of Nice which represents the Italian business community operating in Monaco.
HelloMonaco: Do you believe there may be a recovery of Monaco business & entrepreneurial sector?
G.R.: As the Minister of Finance underlined this morning at the inaugural conference there is an economic recovery and it is vigorous. Of course, as in the whole world, we have been negatively impacted by Covid-19 but now we are getting out of it very quickly in company of our Italian friends. Therefore, we have great expectations for the future and an event like this proves it.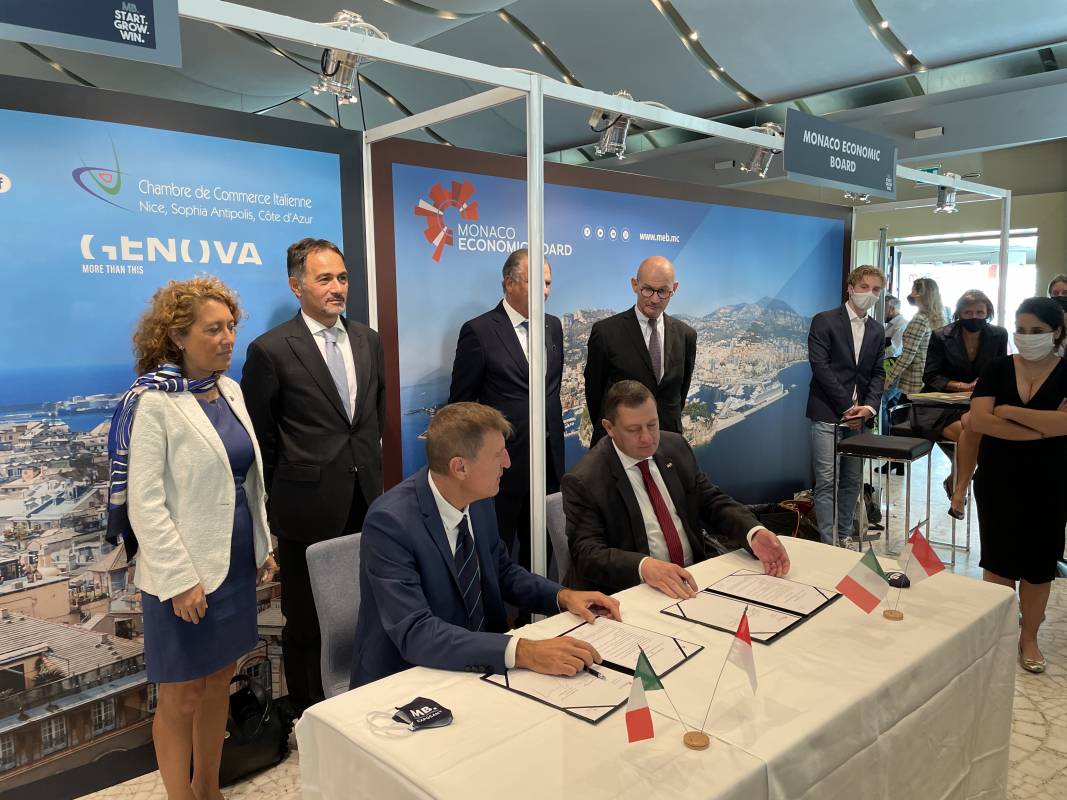 HelloMonaco: Mr. Agostino Pesce, are you satisfied with today's agreement with Monaco partners?
A.P.: Of course, we are. We have always had excellent relationships with Monaco Economic Board and now they have been recently institutionalized with the arrival of the new Italian Ambassador in Monaco, H.E. Giulio Alaimo. Not by chance we had already spoken about the missions, involving local business, we would like to accomplish in Genoa, to the Italian Ambassador. We are talking about a first-rate urban centre in Italy in a strategic position next to the Principality. In this way we want to promote Italian cities and their economies in the Principality and France while creating opportunities of mutual investment (as happened for Ventimiglia Cala del Forte Marina yacht harbour). The Italian companies are involved in all sectors and activities among which quality food products stand out as well as information start-ups on new technologies on which Monaco is investing heavily.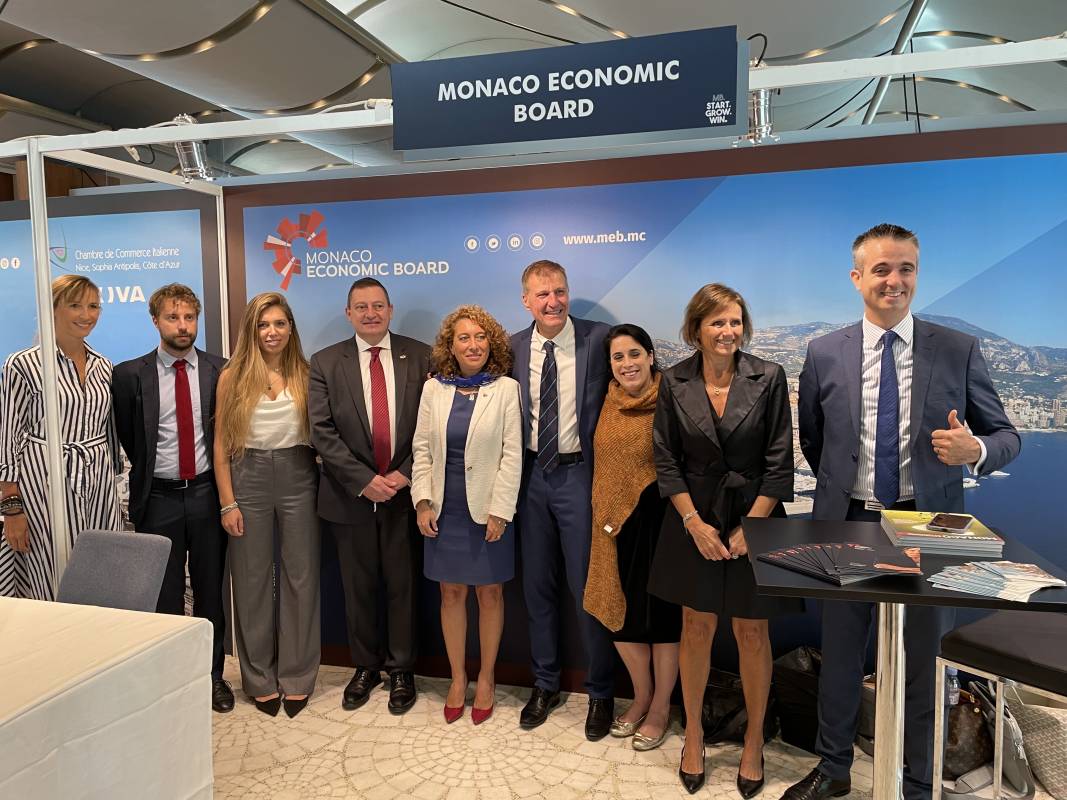 Hello Monaco: Ms. Laura Gaggero, do you believe that Genoa may have an integral part in the agreement signed today?
L.G.: Yes, I do absolutely.  Genoa has deep ties to the Principality and next year we will give the honorary citizenship to Prince Albert II of Monaco. Grimaldi Family is originally from Genoa and Torre Grimaldina (Grimaldina Tower) of Palazzo Ducale (Ducal Palace) belonged the Grimaldi family. Also, the Monegasque language and the Genoese dialect have many points in common. For one year we have been cooperating with the Italian Chamber of Commerce in Nice to promote Genoa and make it known from a touristic point of view as well as a reciprocal commercial one since Genoa is an important hub for new technologies: a sector we have in common with the Principality.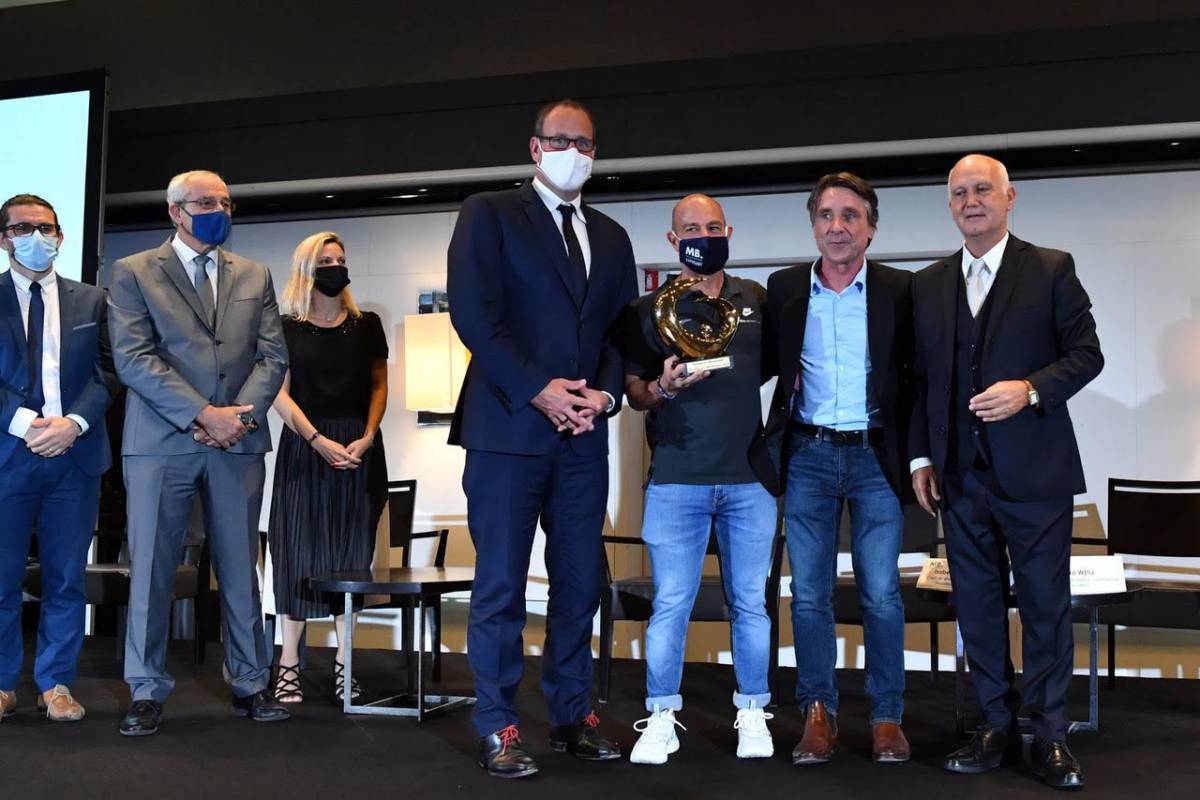 Last but not least, for the fourth time in a row, Frédéric Genta, Country Chief Digital Officer
in charge of Monaco Digital Transition handed over the Prix du Numérique (Digital Price) awarded to Bodyo enterprise devoted to telehealth in order to improve the quality of life at 360°.
For further information about Monaco Business please visit: www.monacobusinessexpo.com